SIOUX CITY -- The Sunnybrook Village development area is adding the newest jewel to its crown Friday. 
On Friday, the 64-acre shopping area under development on Sioux City's east side will welcome Wisconsin-based retail chain Fleet Farm to the mix, which already boasts St. Luke's Sunnybrook Medical Plaza, Target and Lowe's, in addition to numerous other small retailers and clinics and an under-construction Hobby Lobby. 
Fleet Farm, with its 218,000 square feet of retail space and on-site gas station, has been billed as Sunnybrook's anchor.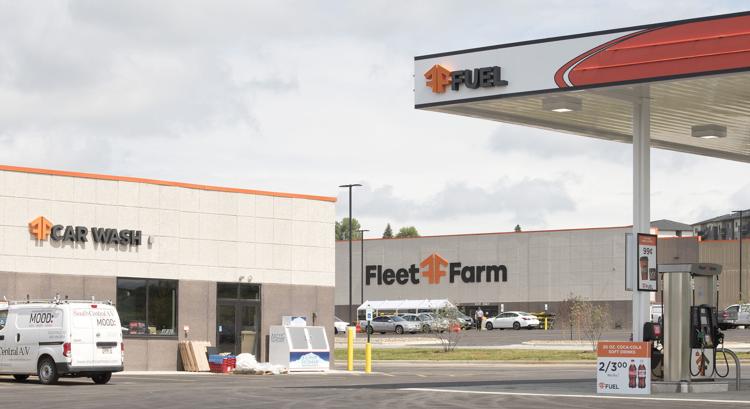 Sioux City Mayor Bob Scott estimates that the Sunnybrook area has seen more than $100 million worth of development. 
"Just this (Fleet Farm) and the apartments are $50 million, $28 million across the street at St. Luke's," Scott said. "And that doesn't include Target or Lowe's or anything else." 
Fleet Farm, which specializes in a mix of outdoor, apparel, hardware, farm, automotive and yard goods (and a few other things) is having a "soft open" of the new store, 5858 Sunnybrook Drive, Friday morning. An official, more ceremonial grand opening is scheduled Aug. 25.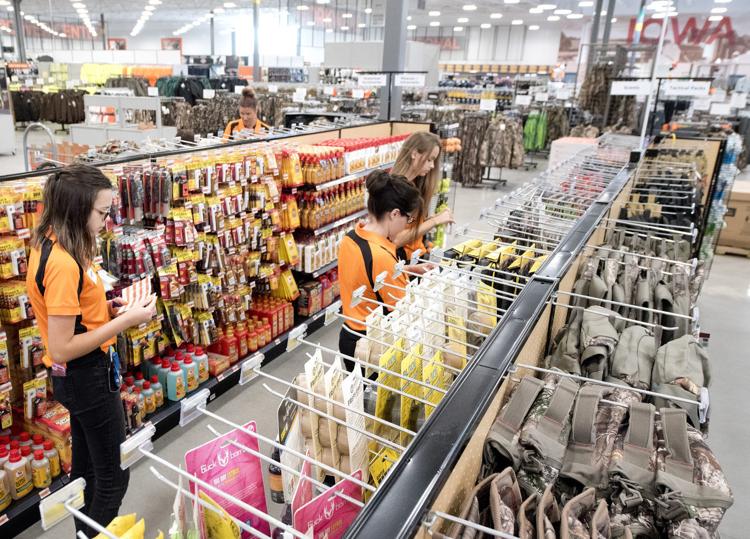 The new Fleet Farm is the 39th store to join the "fleet," which dates back to 1955. The chain is planning on opening a total of five stores this year, including one in Oconomowoc, Wisconsin, that opened the day before Sioux City. 
Fleet Farm CEO Derick Prelle said the store was able to draw 150 employees, including general manager Jon Kollman, who was brought in from the Ankeny store. 
"We were very lucky. We got a very nice response from the Sioux City community, and we've got the store fully staffed," Prelle said. He called the Sioux City store "the flagship of the fleet" -- it is one of the first stores trying out a new layout in which most of the store is visible from any point in the store, without the view being obstructed by tall shelves. 
"We spent a lot of time talking to our customers to generate a list of ideas about what a perfect Fleet Farm would look like," he said. "The big changes in a store like this are, it's much more shoppable. Wider aisles, easier to move around." 
Prelle said that Iowa is one state that (along with South Dakota) is being probed for future Fleet Farm development.
"We expect, in 2019, for Iowa to be one of our big expansion focuses," he said. Currently there are Fleet Farms in Ankeny, Mason City and now Sioux City. "We're expecting between five and eight more in Iowa." 
Despite the fact that Sioux City's retail landscape has stiff competition for Fleet Farm -- with Menards, Home Depot, Lowe's, Sears, Scheels, two Earl Mays and two Bomgaars each offering some of what Fleet Farm has -- Prelle is confident that the store has what it takes to thrive here. 
"We think there is no direct comparable to a Fleet Farm -- we think we're one-of-a-kind," he said. "Reason for that is, nobody puts this huge and eclectic mix of product together." 
Sunnybrook Village is a great location for Fleet Farm, Prelle said, and he rattled off several reasons why.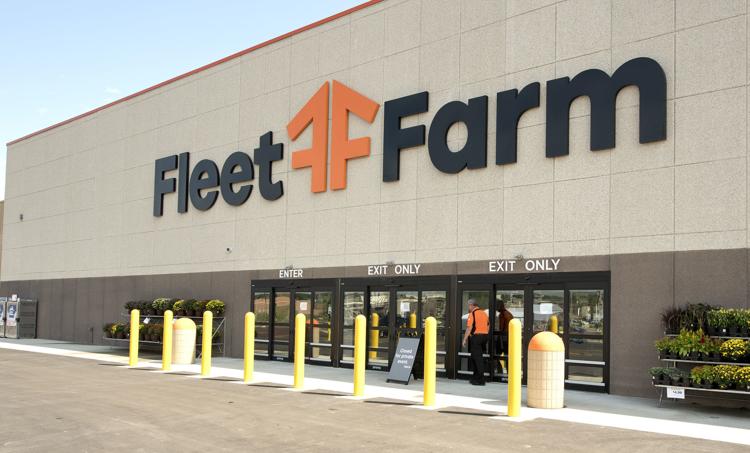 "We like to be centrally-located, we like to have excellent access to freeways and roads, which this side obviously does, and we like to be in an area that's convenient for shoppers -- so if there's other retailers, that's a great sign," he said. 
Mayor Scott said that he expects the entire Sunnybrook area to be full within a decade's time.
"There's out-lots, if you look, around the different areas of the development that Jay Anthony (principal of Anthony Partners and Sunnybrook developer) has laid out, so yes, besides Hobby Lobby, there'll be lots of more development," he said. 
Copyright 2018 The Sioux City Journal. All rights reserved. This material may not be published, broadcast, rewritten or redistributed.
Get local news delivered to your inbox!
Subscribe to our Daily Headlines newsletter.