SIOUX CITY -- The amount to strip from proposed budget expense line items in order to prevent an increase in the Woodbury County property tax …
SIOUX CITY -- State Rep. Chris Hall, D-Sioux City, on Tuesday became the latest Iowa officeholder to endorse presidential candidate Amy Klobuchar.
SIOUX CITY -- Former Vice President Joe Biden said Tuesday he's best versed to repair the United States' frayed standing on the world stage, t…
SIOUX CITY -- Vice President Mike Pence will visit Sioux City on Jan. 30 as part of an Evangelicals for Trump campaign stop. 
King has not committed to holding town halls in all 39 counties of the 4th congressional district this year, but he's announced plans for thre…
SIOUX CITY -- Two Siouxland campaign events by Democratic presidential candidates Joe Biden and Pete Buttigieg have been cancelled Friday, due…
On Thursday after his opening remarks, Buttigieg fielded 10 questions, which involved support of unions, gun control, education and how he wou…
Woodbury County Auditor Pat Gill will be involved in both challenges. Taylor said it is "unfortunate" that he's seen people monitoring his Gra…
SIOUX CITY -- President Donald Trump's daughter-in-law led a group of high-profile Republican women who stumped in Sioux City Thursday for Tru…
Lara Trump speaks during a "Women for Trump Bus Tour" Thursday, Jan. 16, 2020, at Country Celebrations in Sioux City, Iowa. The event, held in…
Standing at a backwards-oriented podium, Drew cited tiredness, in part, as the reason he won't run again. Approaching his 60th birthday this y…
It is possible Feenstra, a state senator from Hull, could outraise King for the fourth period in a row. In the third quarter, Feenstra raised …
Sheriff Dave Drew was elected to four-year terms in 2012 and 2016, the latter victory coming unopposed. Both he and Wieck are Republicans.
Also at Tuesday's meeting, one resident asked what will happen to the existing jail if a new one is approved by voters. Supervisor Keith Radig…
SIOUX CITY --  Democratic presidential candidate Joe Biden will hold a public campaign event in Sioux City on Friday.
The projected budget is $49,341,000, which includes $900,000 for the county to buy 38 acres from the city, in a plot that is in the vicinity n…
Two other women who will speak at the event are Trump senior adviser Mercedes Schlapp and national campaion press secretary Kayleigh McEnany. …
Majority Republicans say they want to build on 2018 tax-relief efforts and simplify areas of the code at a time the state budget has a surplus…
The rented offices of various sizes and neighborhoods in Sioux City are the place for regional campaign workers to reach out to possible voter…
"To be treated like a federal felon by my own leadership for a made-up story that doesn't hold up, cannot hold up under the scrutiny of histor…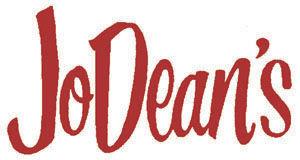 JoDean's Steak House & Lounge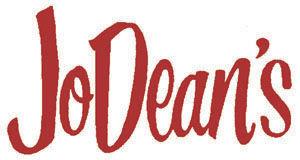 JoDean's Steak House & Lounge
SIOUX CITY -- Democratic presidential candidate Pete Buttigieg, who is polling in the top tier of candidates, will hold four town hall campaig…
"He wants to be crowned King Donald of the United States. Maybe he'll get away with it," Weld said.
Protesters interrupt a speech by former Secretary of State John Kerry who was speaking in support of former Vice President Joe Biden's 2020 pr…
Democratic presidential candidate U.S. Sen. Amy Klobuchar speaks about her policies and what she would do as president of the United States.
King had avoided holding such forums in 2018 and earlier, but hosted one in every county in the district in 2019. "The response was excellent …
No members of the public showed up at Tuesday's meeting. The move was announced last week after supervisor Jeremy Taylor pushed to postpone a …
Kerry was joined by three state legislators under age 40 from across the nation. "This is a gut feeling, who can beat (President) Donald Trump…