The last water rate hike for utility customers in Sioux City went into effect on July 1, 2018. That increase was the third in a series of thre…
Taylor and his family in May purchased a $470,000 home in the Whispering Creek area that's well outside the northside district in which he won…
Fischer's attorney, David Reinschmidt, said the Sioux City Community School District board's August decision to terminate Fischer's employment…
If passed, the proposal would raise property taxes for county residents for 20 years, to fund what is estimated to be a 100,000-square-foot fa…
Union members will receive a 2.5 percent raise effective July 1, then 2.25 percent raises over the next two years and a 2 percent raise in the…
Documents say interest in the historic building from "a variety of developers" continues to grow. Council approved a measure in October for th…
This week's On Iowa Politics Podcast discusses the fluid state of the 2020 presidential contest two months away from the Iowa caucuses and the…
Telco Triad plans to construct a 2,500-square-foot building. The project will include exterior design elements, landscaping and parking to mee…
Twenty-two candidates have moved through Siouxland in dozens of events this year, meaning decisions will come late for many voters: "People ar…
SIOUX CITY --  The number of presidential campaign offices in Sioux City continues to grow, as Tom Steyer will open one next week.
The council approved a resolution in October for the city to purchase the 12-story structure for $750,000 from Cedar Rapids Bank and Trust Com…
SIOUX CITY -- The Sioux City Council will be asked Monday to approve a consulting services agreement related to the redevelopment of the histo…
SIOUX CITY -- After the most recent change 18 months ago, the Sioux City School Board could again be moving the time when people can speak on …
Buttigieg said the ongoing national tone under President Donald Trump is that large groups of people, due to their color or sexual orientation…
"This doesn't mean that we're going to terminate services with our sister cities," city manager Bob Padmore said. "What it means is that we're…
After the 4-1 vote to adopt an ordinance that would repeal the ban, the packed council chamber erupted in applause. But it was Councilwoman Rh…
Construction will resume in the spring of 2020. At that time, the project detour will be restored until construction has been fully completed.
After five deferrals, the Sioux City Council is slated to once again consider terminating sewage treatment agreements with its sister cities. …
This week's On Iowa Politics Podcast discusses the death of Iowa Supreme Court Chief Justice Mark Cady and the fluid state of the 2020 preside…
SIOUX CITY -- Sioux City came up unexpectedly during the House impeachment hearing Thursday as a Republican congressman from Utah, in attempti…
Guarantee Roofing & Siding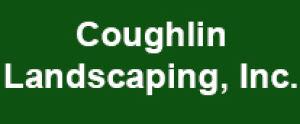 Coughlin Landscaping, Inc
THURSTON, Neb. -- State Sen. Joni Albrecht, of Thurston, on Thursday announced she will seek a second term in the District 17 seat in the Nebr…
SIOUX CITY -- Former vice president Joe Biden will campaign in three Siouxland events next week, when the Democratic presidential candidate ex…
SIOUX CITY -- Pete Buttigieg, who is polling among the top four Democratic presidential candidates in Iowa, will hold town hall meetings in th…
SIOUX CITY -- Democratic presidential candidate Julian Castro will hold three events in Northwest Iowa on Sunday.
Council members unanimously approved a motion to lower the increase in licensing fees for unneutered dogs. The proposed increases for neutered…
Dan Greenwell, a longtime critic of Superintendent Paul Gausman's administration, had requested the reaudit. Greenwell, a businessman, was the…
Crystal Holt, the wife of state Rep. Steven Holt, R-Denison, denied using a slur in the classroom. Crystal Holt said she used the "n" word wit…