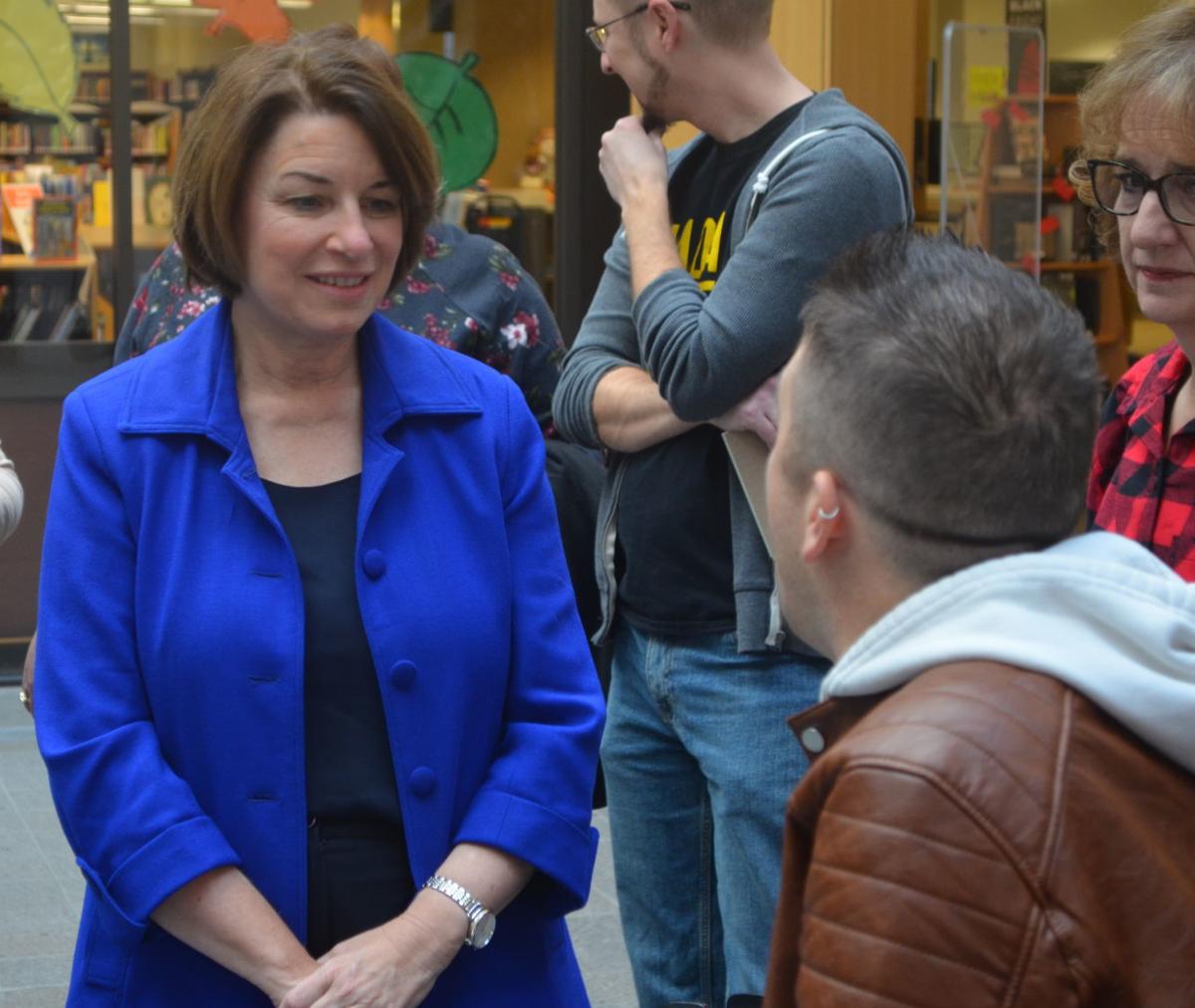 SIOUX CITY -- In a speech Saturday morning at the downtown Sioux City Public Library, U.S. Sen. Amy Klobuchar said she wants to build a "blue wall" of Democratic votes in Midwestern states won by Donald Trump in 2016. 
"That's why I have not just been in Iowa, I've been in Ohio, and in Pennsylvania meeting with carpenters throughout that state, Michigan meeting with dock workers, Wisconsin, meeting with dairy farmers, of course Minnesota," said Klobuchar, a Minnesota native elected to the Senate in 2006. "My plan is to build a 'blue wall' of Democratic votes around those states, and make Donald Trump pay for it." 
Klobuchar, whose campaign toured Iowa on Thursday, Friday and Saturday, gave a speech before a Woodbury County Democrats caucus training event Saturday morning. She got on the road to Le Mars and Emmetsburg later in the day. 
Her speech was peppered with pointed jabs about President Trump and laugh lines ("I love the fact that the Affordable Care Act is now 10 points more popular than Donald Trump") that played well with the audience of roughly five dozen. She said Trump is treating farmers and workers "like poker chips in one of his bankrupt casinos." 
Klobuchar invoked the late Joseph N. Welch, a native of Primghar, Iowa and a lawyer who in 1954 famously asked Sen. Joseph McCarthy during the Army-McCarthy Hearings, "Have you no sense of decency, sir, at long last? Have you left no sense of decency?" 
"That's what there's a lot of people out in Iowa are thinking right now about Donald Trump, and about all the people that are just giving their undying support to him," she said. 
She questioned the president's granting of Renewable Fuel Standard small refinery waivers to oil refineries -- as many as 31 in August alone -- which hit the ethanol industry hard. The waivers exempt the refineries from having to blend their product with ethanol; Klobuchar referred to them as "secret waivers to the oil companies." 
Despite her Midwestern credentials, Klobuchar remains one of the lower-polling candidates in Iowa -- according to the statistical analysis blog FiveThirtyEight, Klobuchar's support in the state has hovered somewhere between 1 and 5 percent in recent weeks, depending on the poll. Iowa's first-in-the-nation caucuses are set for February. 
You have free articles remaining.
Yet none of the higher-polling Democratic candidates -- Sen. Bernie Sanders, former Vice President Joe Biden, Sen. Elizabeth Warren and South Bend, Indiana Mayor Pete Buttigieg -- have a clear lock on Iowa caucus voters, with most hovering around 20 percent support or less. 
Klobuchar suggested that she and her moderate policy stances may be what's needed to bring back those who voted for Trump in 2016 after previously casting votes for Obama. 
"People are standing up. And some of them aren't the loudest voices in the room, some of them are Independents, especially in a state like Iowa, where you had 31 counties, 31 counties that voted for Barack Obama and then voted for Donald Trump," Klobuchar said.
"So there are people out there that either stayed home, or Independent, or moderate Republicans, that are trying to figure out what to do, but they know they need a check on this guy." 
Many in the audience appeared to be taken by Klobuchar's pitch. Jean Conover of Mapleton, Iowa, said afterward that she appreciates Klobuchar's pragmatism and bipartisanship. 
"I was impressed, I think Amy is going to be able to reach across party lines and going to appeal to the rural population more than any other candidate," Conover said. 
Frank LaMere Native American Presidential Candidate Forum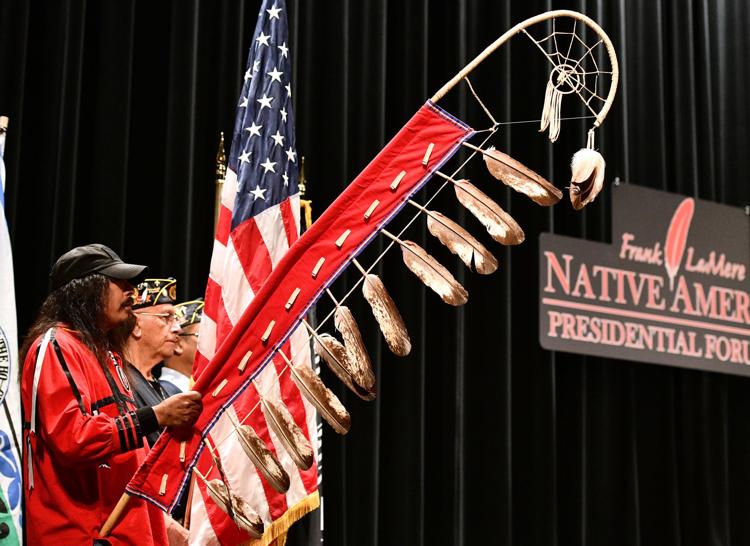 WARREN: Frank LaMere Native American Presidential Candidate Forum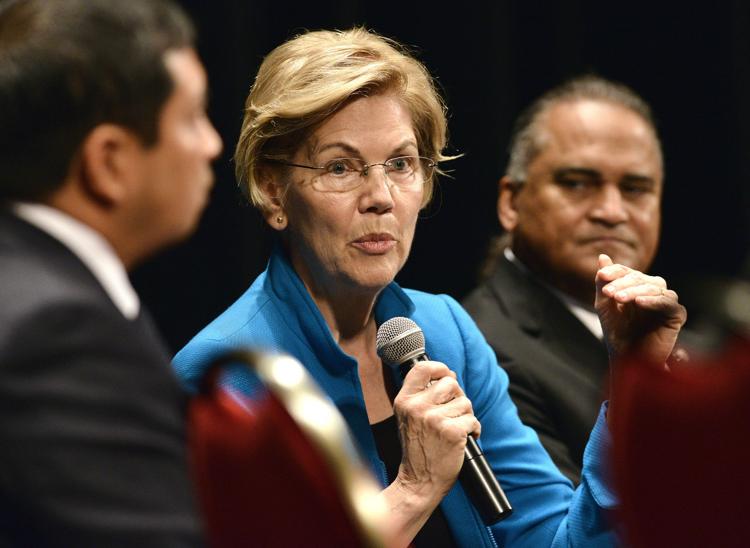 Frank LaMere Native American Presidential Candidate Forum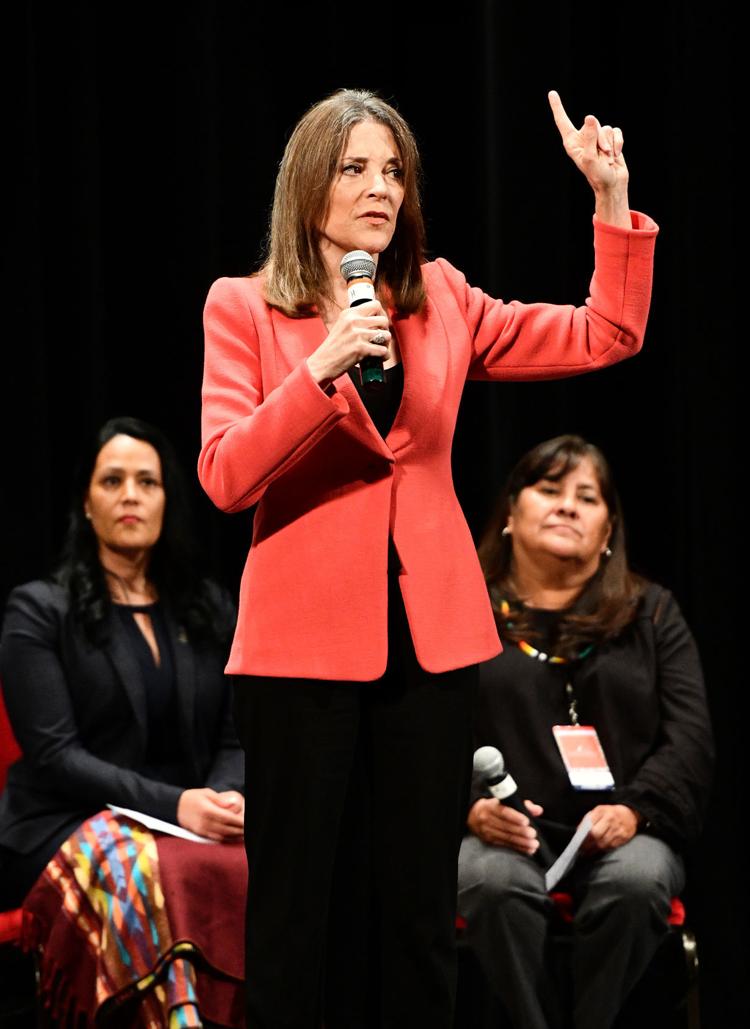 WILLIAMSON Frank LaMere Native American Presidential Candidate Forum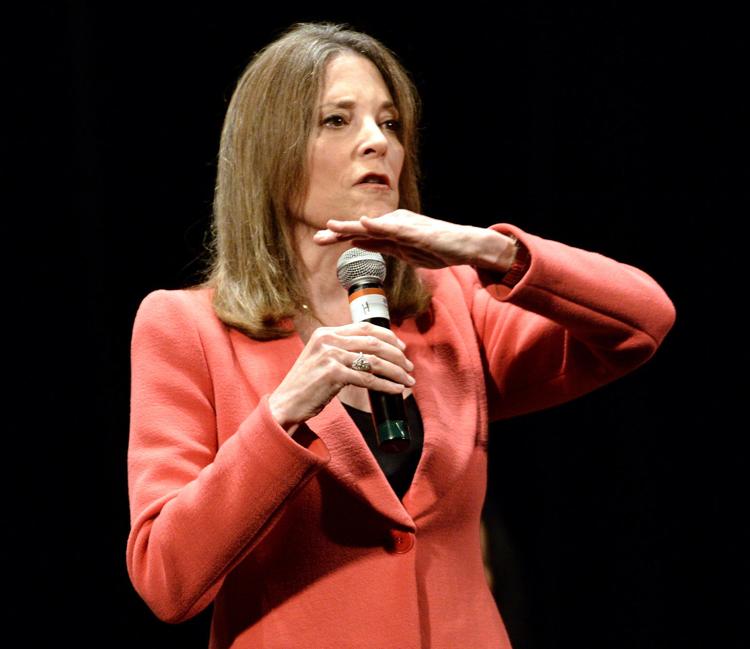 Frank LaMere Native American Presidential Candidate Forum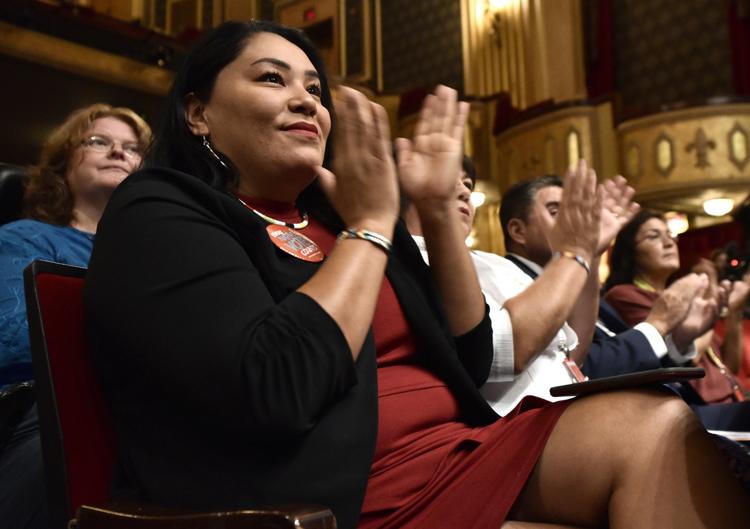 Frank LaMere Native American Presidential Candidate Forum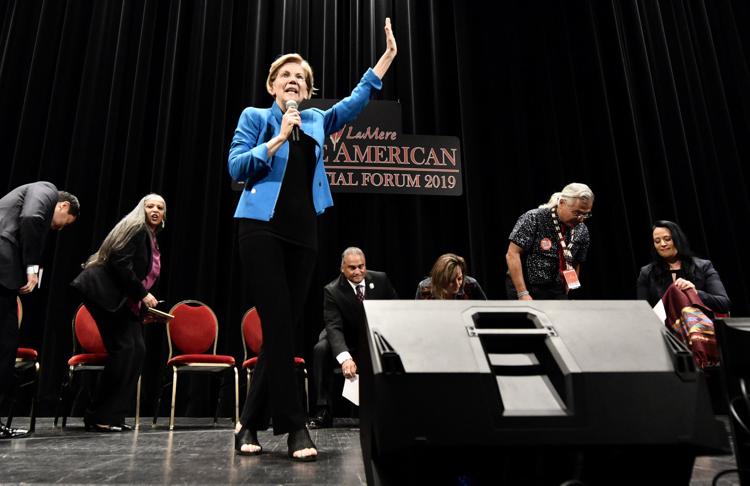 Frank LaMere Native American Presidential Candidate Forum
Frank LaMere Native American Presidential Candidate Forum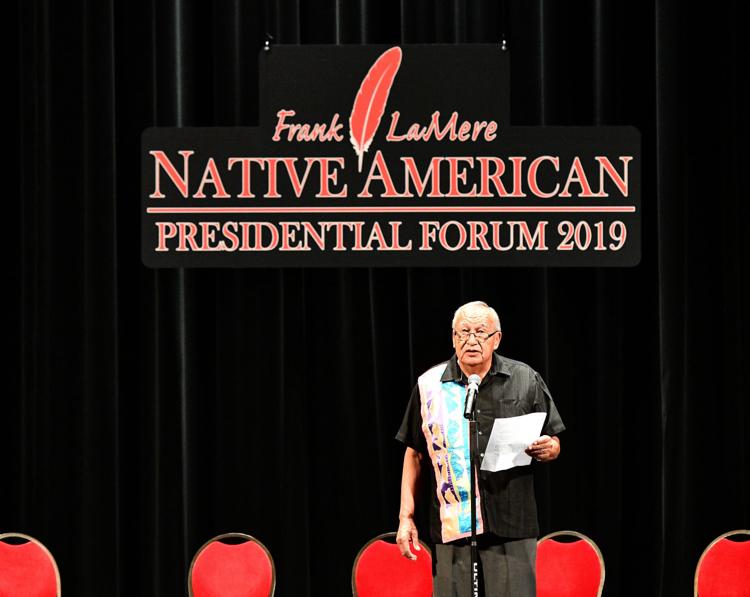 Frank LaMere Native American Presidential Candidate Forum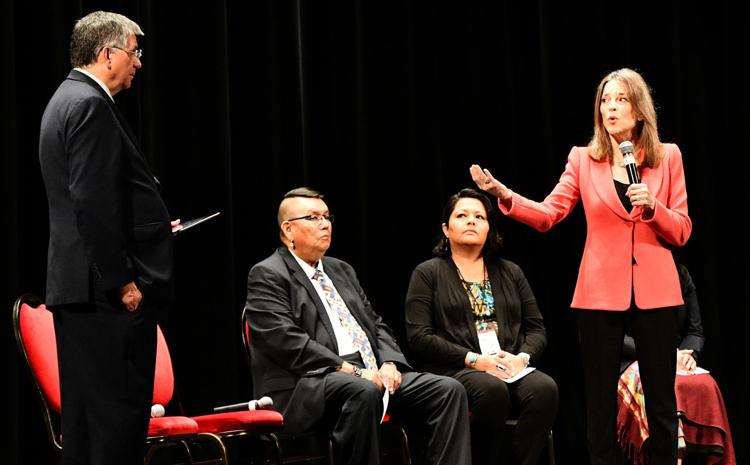 Frank LaMere Native American Presidential Candidate Forum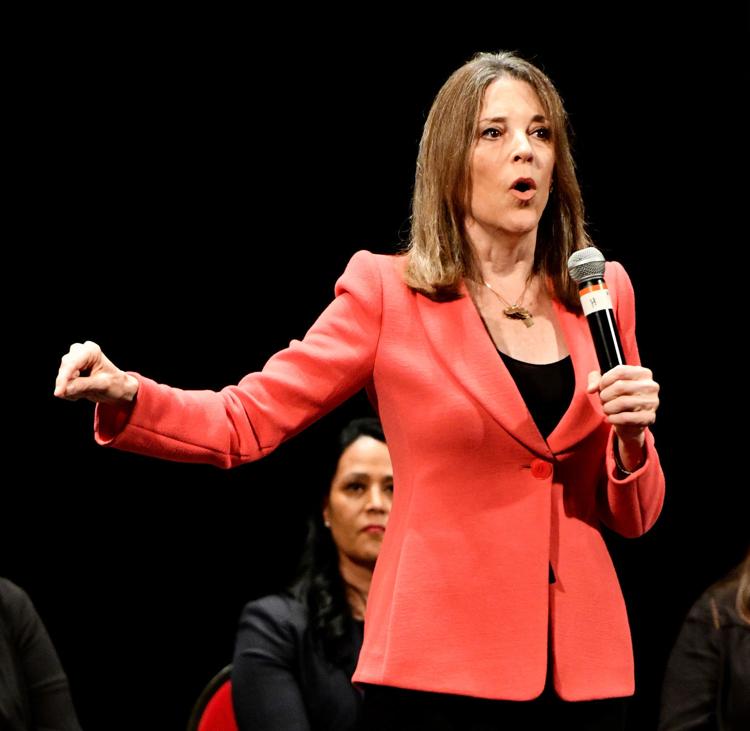 Frank LaMere Native American Presidential Candidate Forum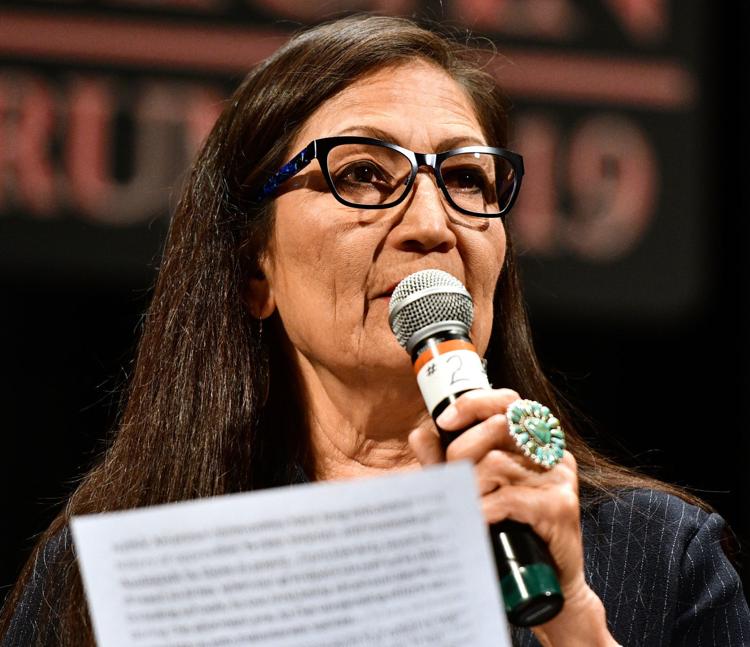 Frank LaMere Native American Presidential Candidate Forum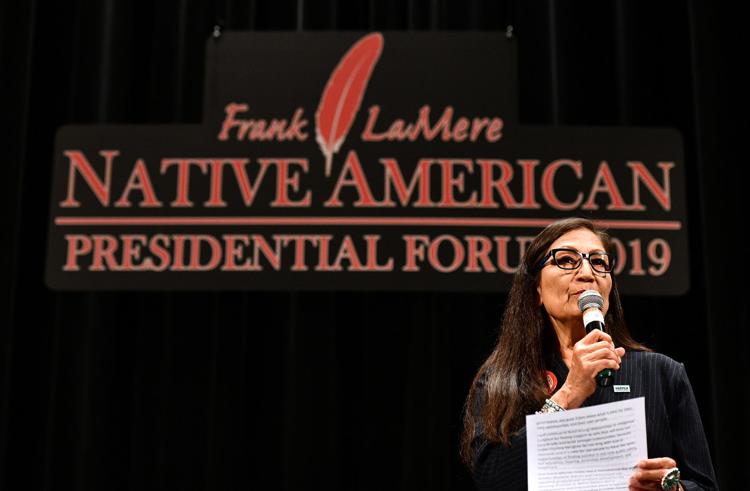 Frank LaMere Native American Presidential Candidate Forum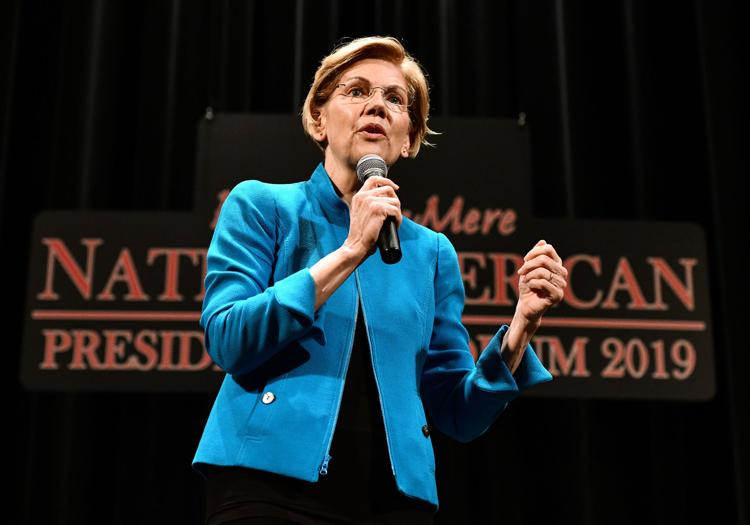 Frank LaMere Native American Presidential Candidate Forum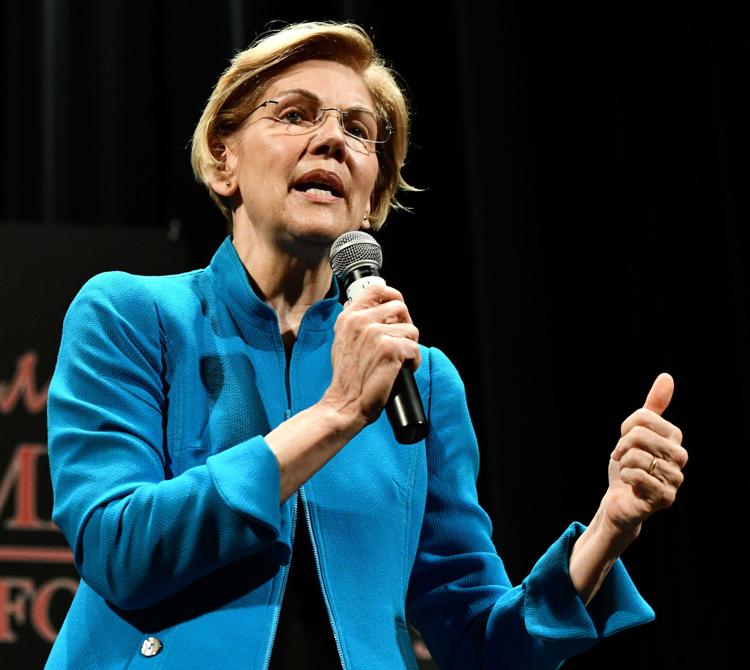 Frank LaMere Native American Presidential Candidate Forum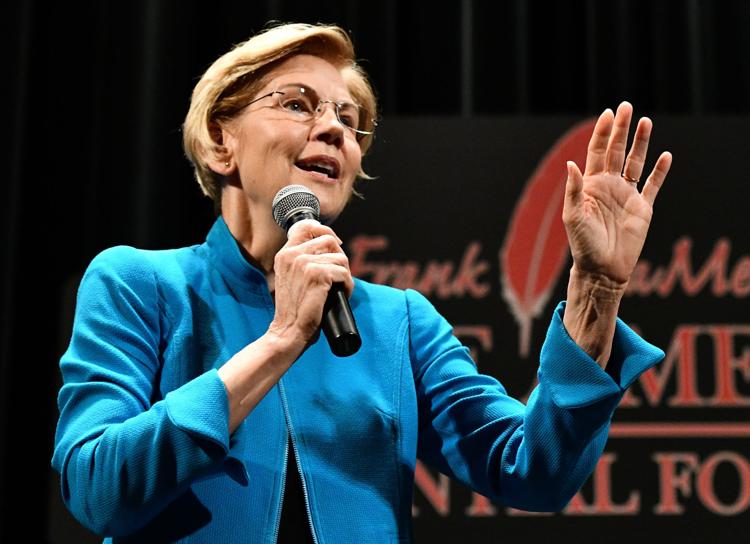 Frank LaMere Native American Presidential Candidate Forum

Frank LaMere Native American Presidential Candidate Forum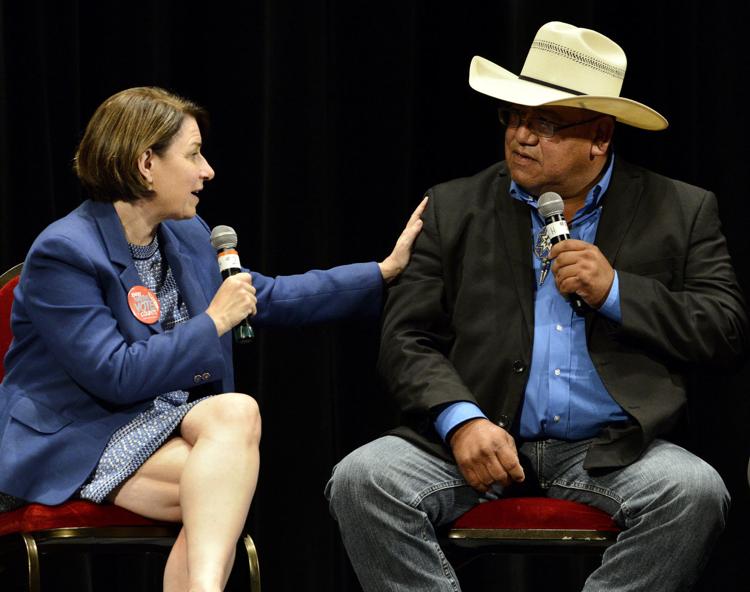 Klobuchar: Frank LaMere Native American Presidential Candidate Forum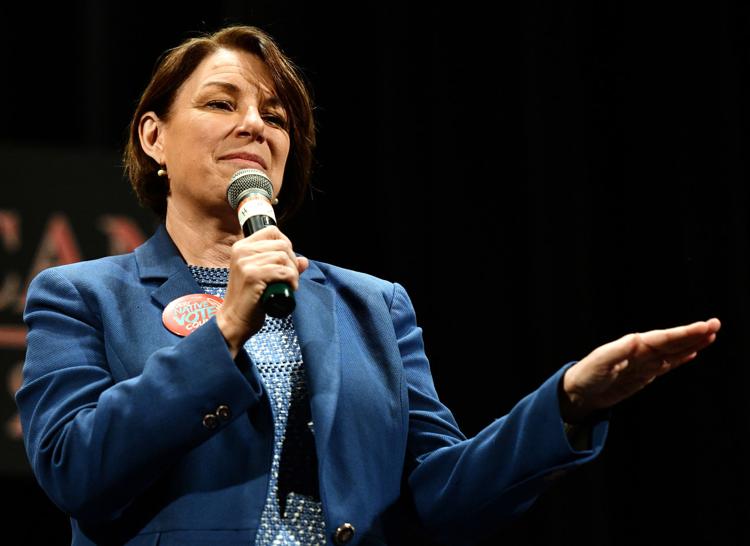 Frank LaMere Native American Presidential Candidate Forum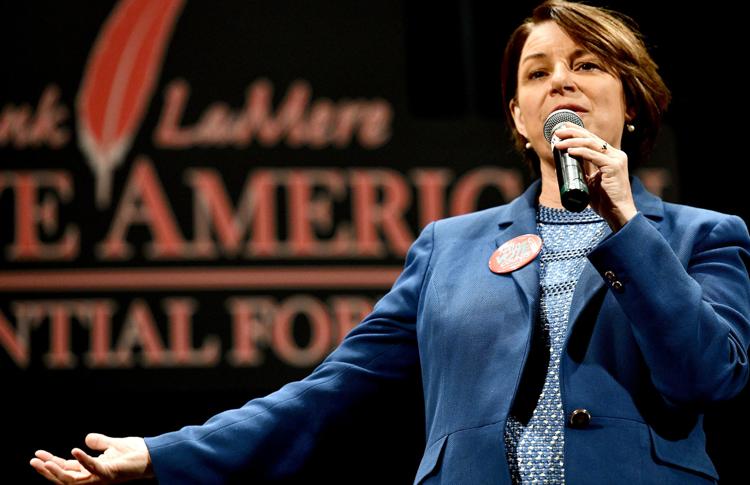 KLOBUCHAR: Frank LaMere Native American Presidential Candidate Forum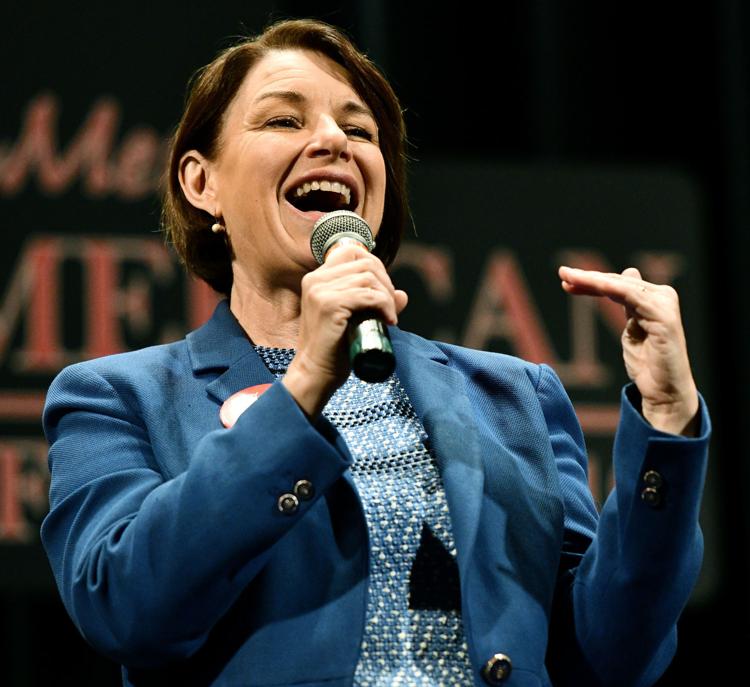 Frank LaMere Native American Presidential Candidate Forum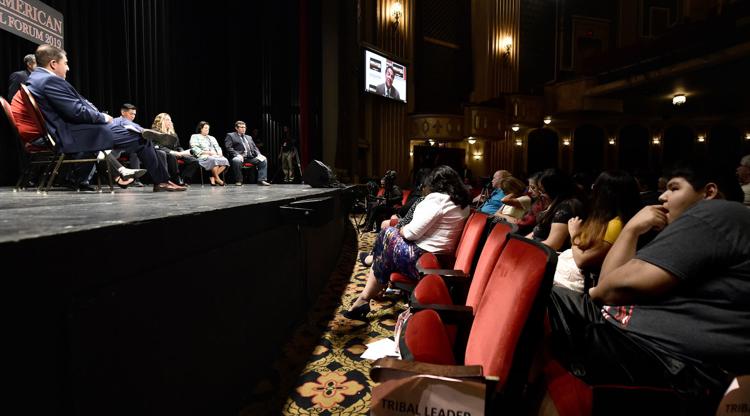 BULLOCK: Frank LaMere Native American Presidential Candidate Forum