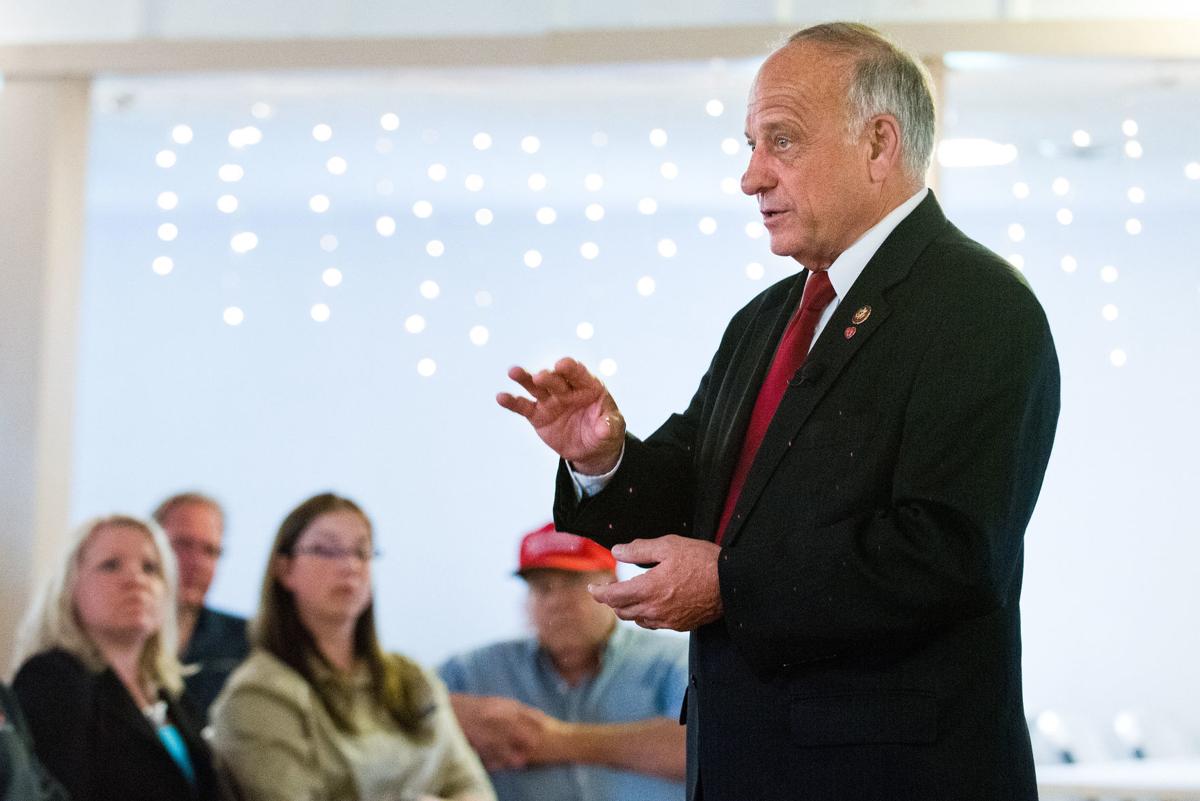 AUDUBON, Iowa -- Iowa 4th District Rep. Steve King made light Tuesday of China reportedly forcing Muslim women in concentration camps to eat pork in violation of their Islamic faith.
During a town hall meeting in Audubon, King recounted China's alleged crackdown against the nation's ethnic Uighur minority and other Islamic groups. The abuses, King said, include rounding up the Uighur, sterilizing their women, "so there's no more Uighurs to be born," and putting them on a Chinese diet, "which includes trying to force them to eat pork."
"That's the only part of that I agree with," King said with a laugh. "Everybody ought to eat pork. If you have a shortage of bacon, you can't be happy."
Iowa is the nation's top pork producing state, and the 4th District is home to one of the state's largest concentrations of hog farms.
The Council on American-Islamic Relations quickly called on Republican House members to repudiate and condemn King for his joke. In a statement, the nation's largest Muslim civil rights and advocacy organization described King as a "deplorable white supremacist" who "obviously hates Muslims and thinks it is funny to joke about Uyghur Muslim women in Chinese concentration camps being forced to eat pork and be sterilized."
"Republican leaders need to make clear, once and for all, that Islamophobia will not be tolerated in their ranks," CAIR government affairs director Robert McCaw said in a statement. "If King had joked about any other religious minority in concentration camps suffering the same humiliation he would have been kicked out of the Republican Party."
You have free articles remaining.
King's comments, which were first reported by Iowa Starting Line reporter Paige Godden, are the latest in a series of controversial comments by the nine-term congressman that has sparked outrage. They also weren't the first to evoke Islam's dietary restrictions.
Last year, in an interview with Breitbart News, King said he didn't want a pork plant in his district to hire Somali Muslims because, he claimed, they consider  consumers as "infidels" who should be sent to hell.
"I don't want people doing my pork that won't eat it, let alone hope I go to hell for eating pork chops," King was quoted by Brietbart.
King, a leading proponent of cracking down on illegal immigration at the United States' southern border and a proponent of preserving western civilization, also has repeatedly fought off charges that he harbors white nationalist and white supremacist views.
In January, House leaders stripped King of all his committee assignments for the next two years, following a national uproar over King's quotes in a New York Times story in which he asked, "White nationalist, white supremacist, Western civilization — how did that language become offensive? Why did I sit in classes teaching me about the merits of our history and our civilization?"
Steve King close-up Le Mars Town Hall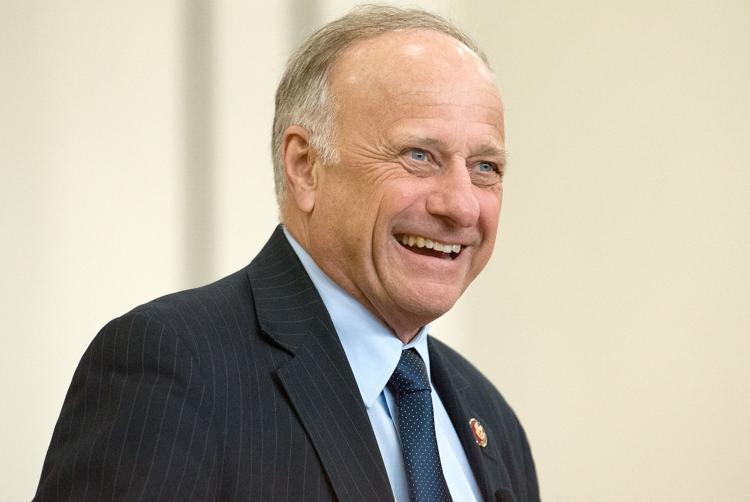 Steve King Le Mars Town Hall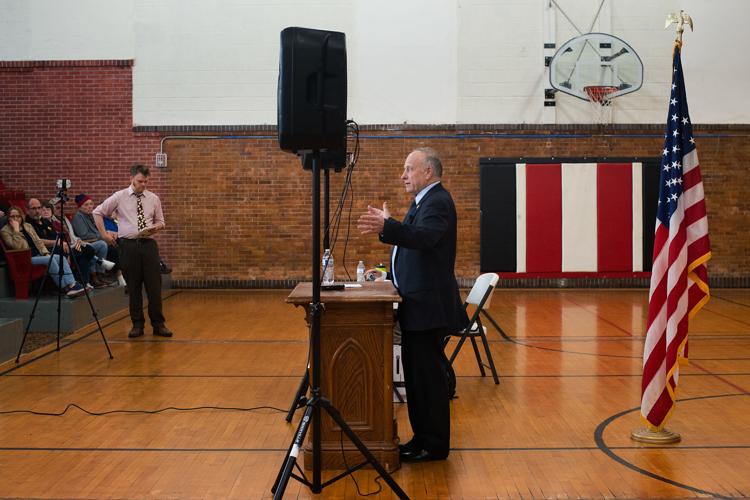 Steve King Le Mars Town Hall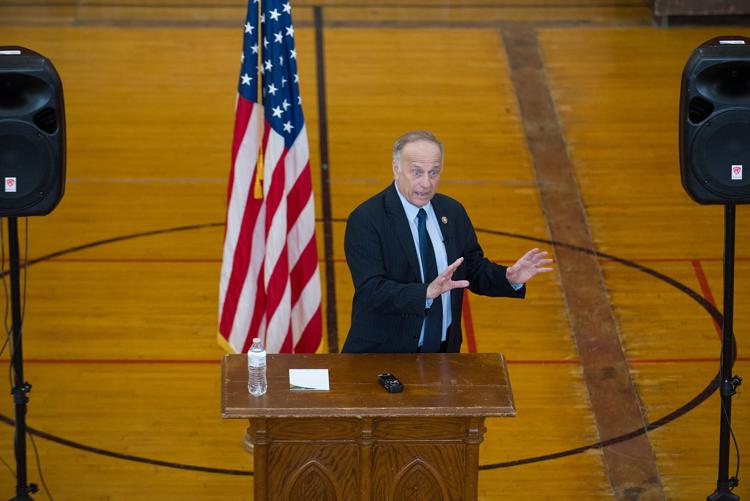 Steve King Le Mars Town Hall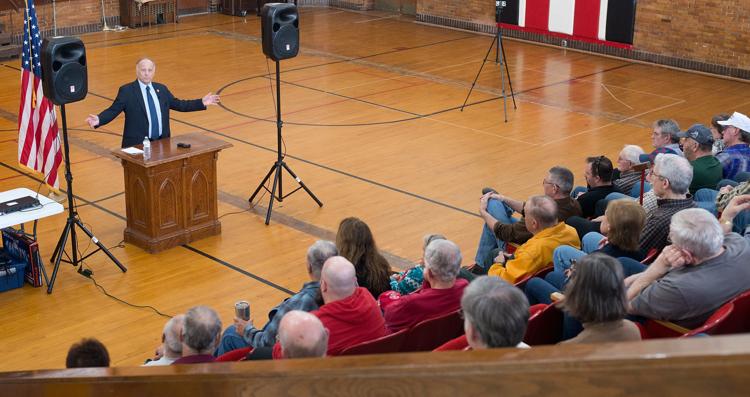 Steve King Le Mars Town Hall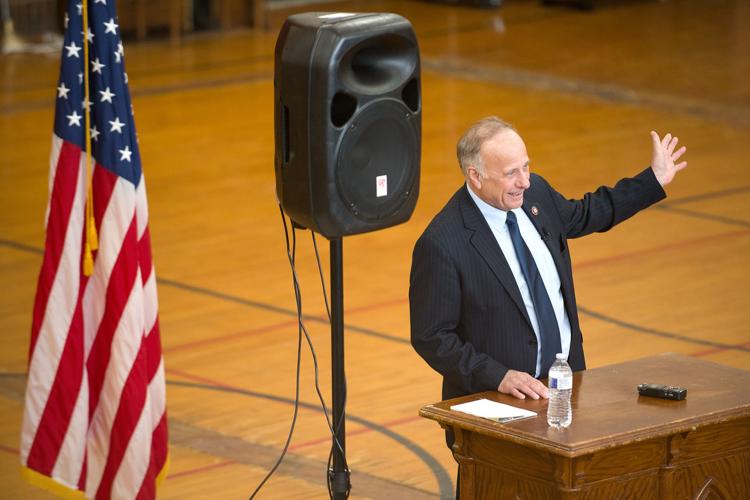 Steve King Le Mars Town Hall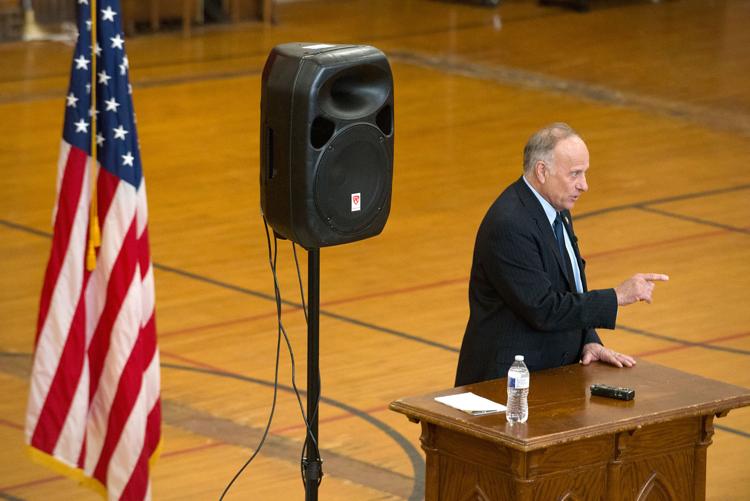 Steve King Le Mars Town Hall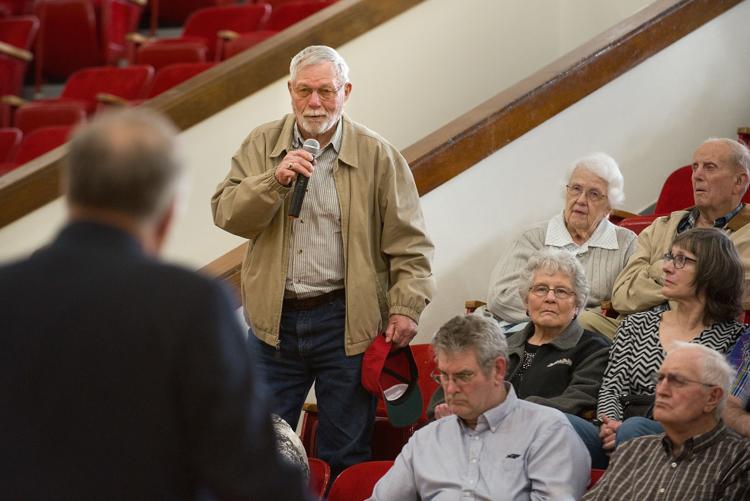 Steve King Le Mars Town Hall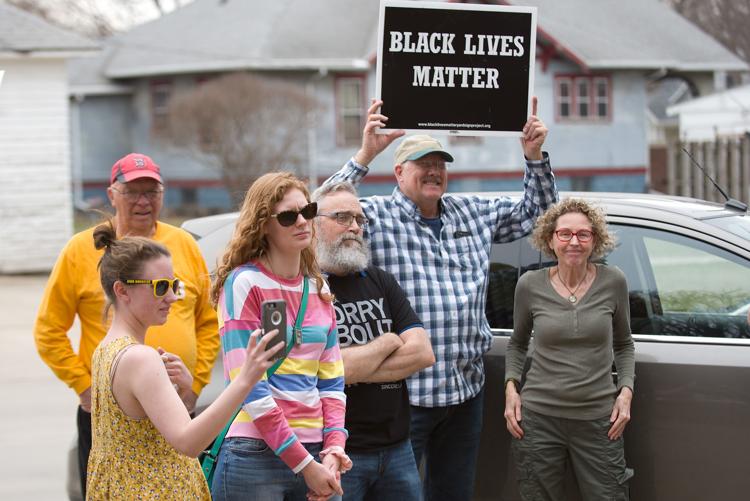 Steve King Le Mars Town Hall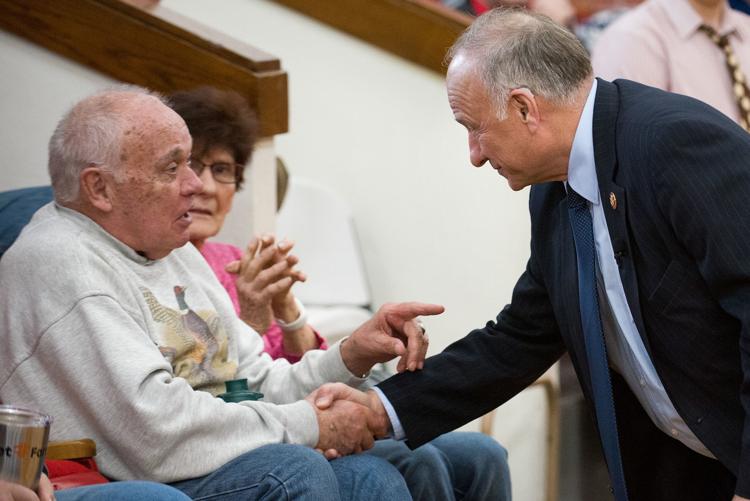 Steve King Le Mars Town Hall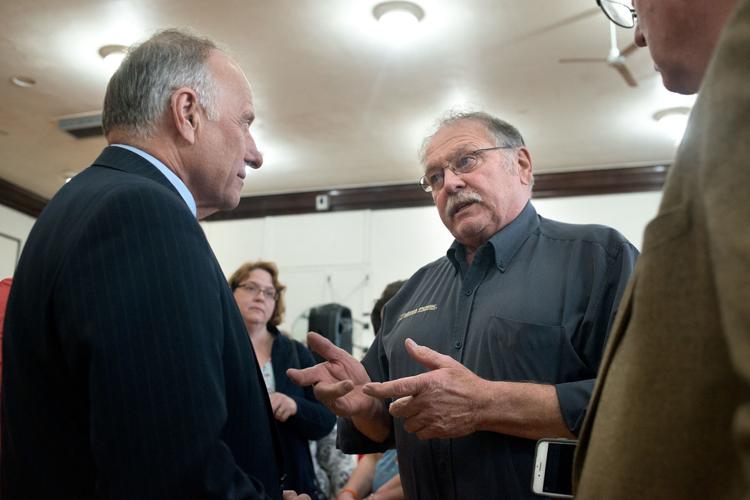 Steve King Le Mars Town Hall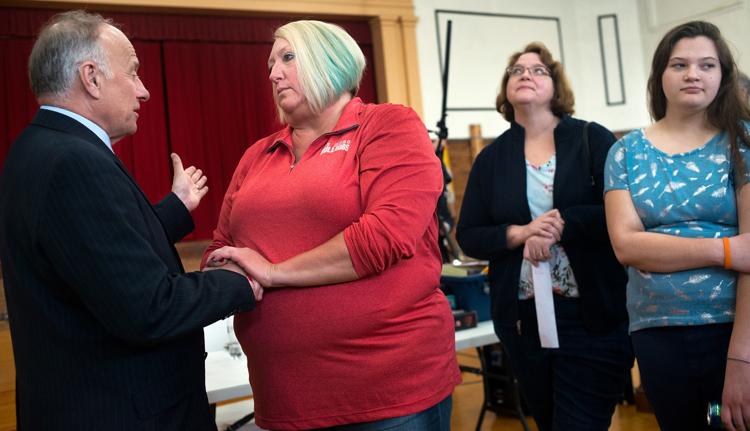 Steve King Le Mars Town Hall
Steve King Le Mars Town Hall