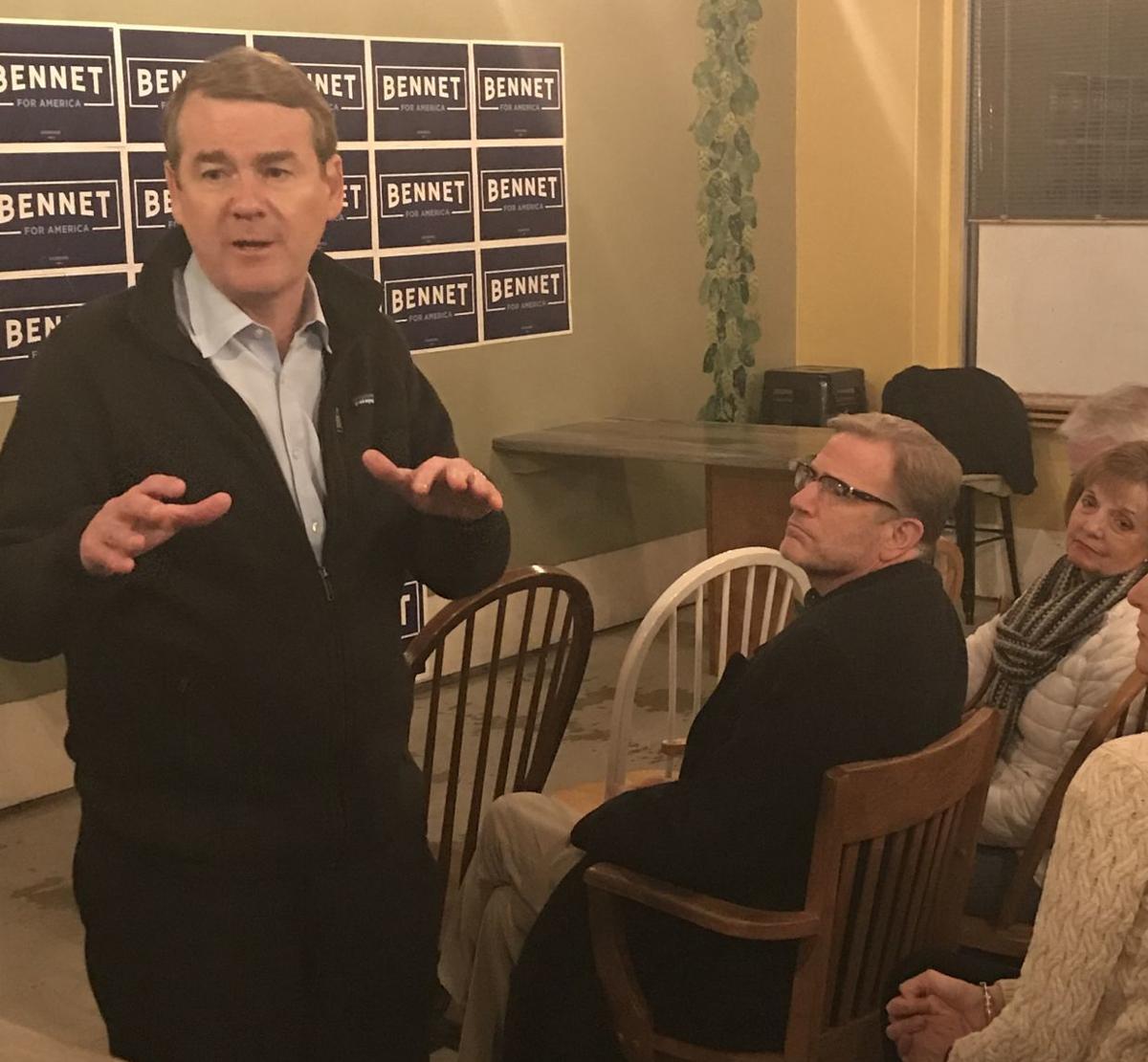 SIOUX CITY -- Democratic presidential candidate Michael Bennet on Friday said Iowans should support a nominee who is best able to defeat President Donald Trump in 12 months.
Bennet said that's important, because of how the president has veered away from so many longstanding American values, alienating allies, denying climate change and hurting farmers through tariffs levied on China.
"He is behaving like, you know, one of those autocrats from Roman history," Bennet said.
On foreign policy, Bennet said Trump's approach is a hodge-podge with no consistency, such as his abrupt announcement one month ago that U.S. forces would no longer protect the Syrian Kurds. Bennet said one upshot is that circumstances are changing and could allow Russia leader Vladimir Putin to push into the Middle East.
You have free articles remaining.
Bronte Foss, of Sioux City, expressed frustration about environmental changes.  
"Our planet is in crisis right now and I don't think anyone in charge gives a damn about it," Foss said.
Bennet said his plan to address climate change differs from other Democrats, in that he has a key element that focuses on conservation, so that lands set aside could sequester the carbon dioxide.
Bennet said he gets asked why he is still in the race, and he said the answer is because many Iowa Democrats are still undecided and the Iowa caucuses are still more than two months away.
Quinnipiac University's latest survey in Iowa, which was conducted of 698 likely Democratic caucus participants and published on Wednesday, showed a virtual dead heat among the race's four leaders: Elizabeth Warren at 20 percent, Pete Buttigieg at 19 percent, Bernie Sanders at 17 percent and Joe Biden at 15 percent.
Bennet was campaigning for the second time in the 2020 election cycle in Siouxland, with prior events in May in Sioux City and Storm Lake.