SIOUX CITY -- Two state senators from Sioux City have differing opinions on the potential outcome of a bill aimed at preserving the city of Sioux City's solid waste collection discount for seniors.
Sen. Jackie Smith, D-Sioux City, is hopeful majority party Republicans will support the bill she introduced last month to allow local governments to regulate garbage rates as they see fit. Current code prohibits city utilities and combined utility systems from providing discriminatory rates to customers, except to cities or its agencies.
Sen. Jim Carlin, R-Sioux City, is cosponsoring the bill.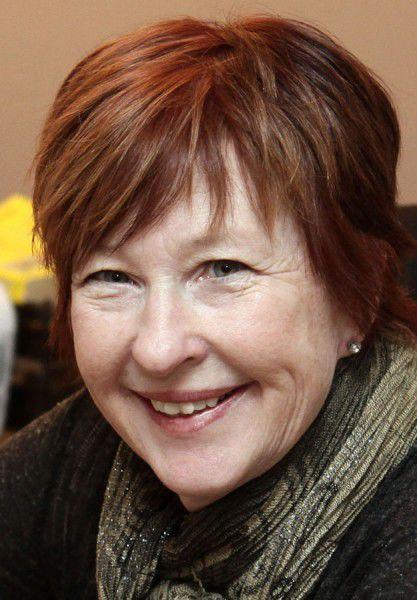 "Since Senator Carlin is cosponsoring, I hope to have the support of the majority party," Smith wrote in an email Friday. She said she isn't sure whether the bill will emerge from committee before a self-imposed legislative deadline later this week. By Friday, legislation must win approval from at least one committee to remain eligible for consideration this session.
Carlin said in an email Friday the bill would "cap" fees not just for city garbage and water, but for other utilities as well, such as electric and natural gas. He said Sen. Jeff Edler, R-State Center, chair of the subcommittee where the bill was assigned, has expressed concerns about its utilities component.
"Because the funnel date is (Friday), I don't think there is enough time to amend it and see it pass out of full committee," Carlin wrote.
You have free articles remaining.
The bill, SF 301, "authorizes city utilities and combined utility systems to provide use or service at a reduced rate to persons who are at least 65 years of age or older."
Last week, the Sioux City Council voted unanimously to approve a motion made by Mayor Bob Scott to delete the elimination of the senior discount from proposed ordinance changes, which also include raising solid waste collection fees by 2 percent, pending the outcome of the legislation introduced by Smith.
Even if the bill doesn't pass, Scott said the city could come up with another way to offer financial relief that would benefit seniors.
At its weekly meeting Monday, the council will vote on the third reading of ordinance changes that would increase the base rate for solid waste collection from $16.30 to $16.63, the extra container fee from $2.99 to $3.05, and the cost of a solid waste sticker from $1 to $1.08. Under the ordinance changes, the senior rate would rise from $12.05 to $12.29.
When the council was first mulling elimination of the senior discount, some 4,200 seniors were facing an increase of $4.58 a month.
At a Feb. 11 meeting, City Attorney Nicole DuBois told the council the city should follow the state auditor's recommendation to end the senior discount because it puts the city at risk for a class action lawsuit.
According to an August 2016 report from the state auditor's office, which was released after an investigation into the Cascade Municipal Utilities, providing discounted utility service to certain customers based on age is considered a discriminatory rate and does not comply with requirements established by section 388.6 of the Code of Iowa. The City of Sioux City didn't become aware of the report until recently.
Copyright 2019 The Sioux City Journal. All rights reserved. This material may not be published, broadcast, rewritten or redistributed.