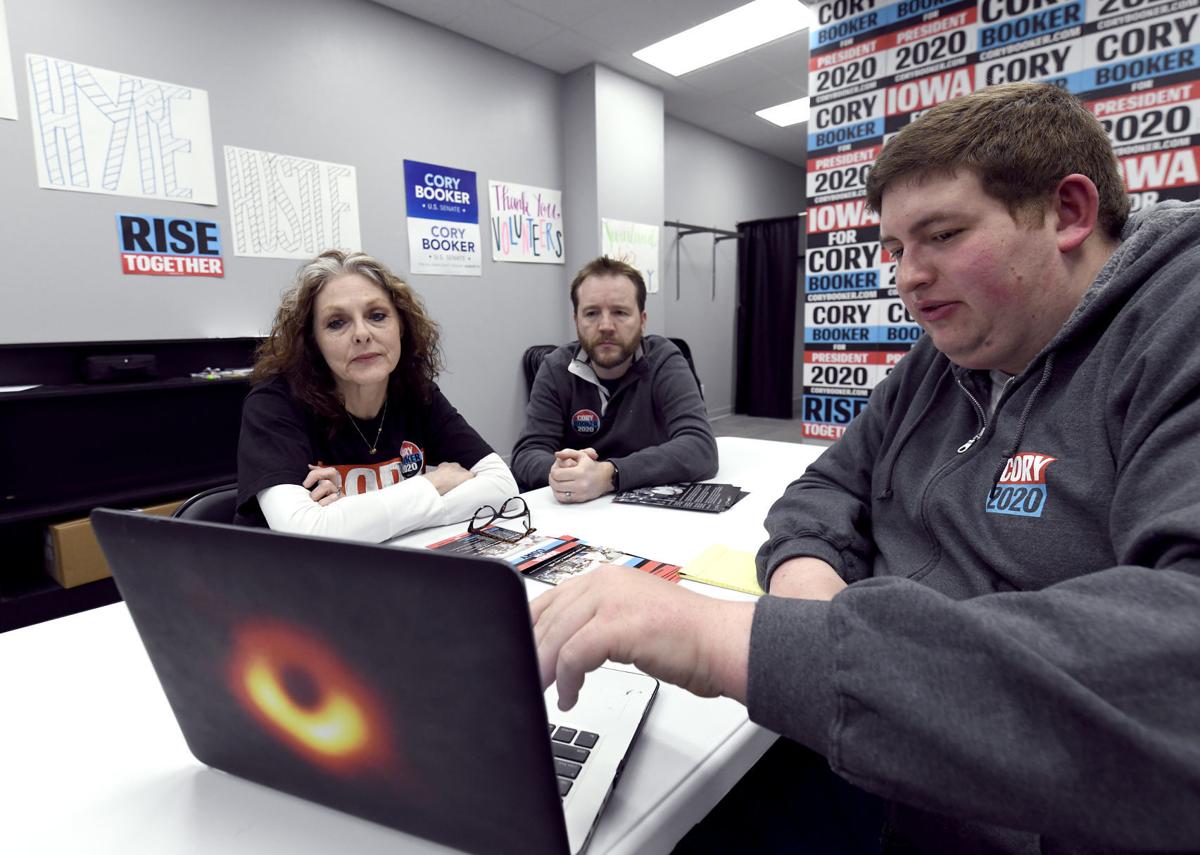 SIOUX CITY -- Of the 13 Democrats still running for president, nine have opened campaign offices in Sioux City.
That's one of the largest numbers in recent election cycles for a single political party.
The rented offices of various sizes and neighborhoods in Sioux City are the place for regional campaign workers to reach out to potential caucus supporters in advance of the Feb. 3 caucuses.
A week ago, the downtown office for Sen. Cory Booker was used by field organizer Jonah Wolff to train local Democrats who plan to be precinct captains on caucus night. Another such precinct captains training took place Thursday at Pete Buttigieg's office.
Dumkrieger said he gets asked at least daily by local people who want to know if a particular candidate has an office, and he's glad so many do. Dumkrieger said the offices are key places for campaign workers to form into a team and for local supporters of a candidate to go for volunteerism, including making phone calls to undecided Democrats or planning door knocking.
The large number of campaign offices is symptomatic of the big field of Democrats, Dumkrieger said. Additionally, he said the presidential candidates understand the necessity of doing well in an area that includes the fourth-largest city in Iowa.
"It is very important for candidates to win this county if they want to win the state," he said.
In addition to Booker and Biden, seven other candidates have opened Sioux City offices -- Sens. Elizabeth Warren, Bernie Sanders and Amy Klobuchar, Rep. John Delaney and businessmen Andrew Yang, Mayor Pete Buttigieg and Tom Steyer. Two former candidates Sen. Kamala Harris and former Rep. Beto O'Rourke -- also had offices before dropping out of the race last year.
SIOUX CITY -- A virtual deluge of presidential candidates will come to Siouxland over the next year, as they strive to convince voters to supp…
You have free articles remaining.
Traditionally, White House hopefuls began arriving early in Iowa, the first contest in the presidential nominating system. Bitter cold winter weather, which the National Weather Service described as life-threatening, didn't prevent Delaney from opening the first campaign office in Sioux City in late January 2019.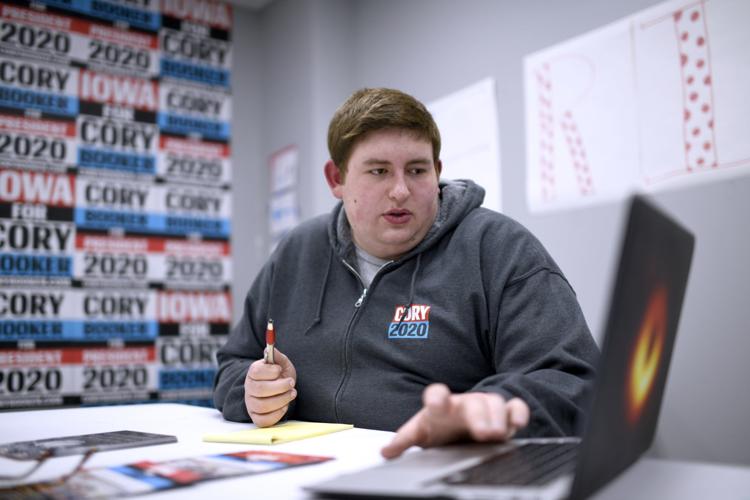 Lauren Dillon, the state director for the Amy Klobuchar campaign in Iowa, said picking a good office spot means locating in a well-traveled place and with plentiful parking.
Four offices are located in close proximity of Fifth Street downtown, with Yang at 521 Nebraska St., Sanders at 409 Nebraska St., Klobuchar at 511 Fifth St.,  Booker at 508 Pierce St. and Buttigieg at 700 Pierce St.
Some offices are used in many election cycles as campaign offices, as the current Warren office, at 520 14th St., was home to congressional candidate Christie Vilsack in 2012. That one lies roughly a block from the office of Steyer at 1308 Pierce St, which is just three doors down from the popular authentic Mexican restaurant La Juanita.
Klobuchar has 19 offices in the state, and one of her first came in Sioux City, as an important cog for reaching out to the people in the 4th congressional district, Dillon said.
They host debate watch parties, have campaign literature for people to get, set up phone banks to call people who are undecided or to remind a supporter turn out on caucus night.
"It is a place where our organizers work from. It is a great place for volunteers to come," Dillon said.
Dillon said the office could be even busier in the next three weeks.
"It has been utilized a lot, but definitely we will see a little more foot traffic closer to caucus," Dillon said.