SIOUX CITY | The uncertain future of Siouxland Paramedics Inc. has sent a ripple throughout the region. 
After the nonprofit ambulance service notified Sioux City and North Sioux City that it will cease providing 911 emergency ambulance services to the two cities after New Year's Eve, both cities have begun weighing options and counting the cost of staffing up their rescue squads to fill the void.
Those in outlying communities and rural areas who benefit from the organization's assistance are also waiting to see what arrangements they may need to make if SPI discontinues its services entirely. 
Sioux City Fire Rescue Chief Tom Everett said his department is continuing to work with other city departments on plans to put before the City Council as early as this month. He said the two main choices for future 911 services include absorbing them into Sioux City Fire Rescue or contracting with another private company.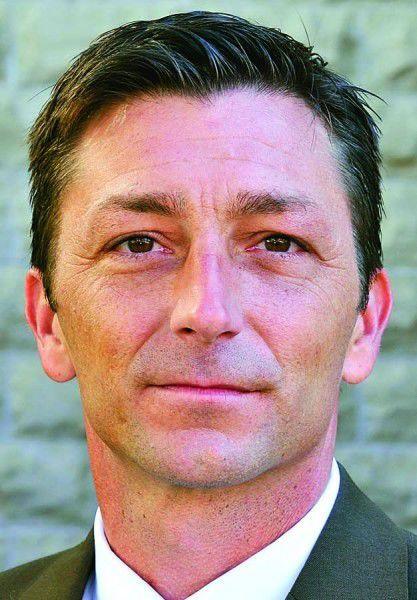 He said if 911 services are absorbed into the city, it will not be a profitable venture, and he's unsure at this point how much of a subsidy such a move would require from the city.
Sioux City currently owns all of Siouxland Paramedics' ambulances, and Everett said if 911 services are fully absorbed, the city will attempt to hire current Siouxland Paramedics employees if possible. 
"We know there is a little bit of duplication with regards to the administration and management," he said. "From that perspective, we would look to absorb as many of their full-time employees as we can within the structure."
Everett said the city is at this point only looking into providing those 911 services within the city limits. 
In a meeting with the Journal's editorial board last month, Mayor Bob Scott said he believes the city taking over the service is a more likely scenario than finding another private contractor, but he said what happens to the outlying cities that currently receive paramedic assistance from SPI will be a question mark if the organization dissolves. 
"I don't see the city of Sioux City -- if it's in a situation where it's going to require a subsidy, which it appears it's going to -- leaving the boundaries of Sioux City," he said. "I feel bad." 
So far, Everett said, no private companies have expressed an interest in taking up 911 transport but have shown interest in non-emergency transports, such as between hospitals and nursing homes, which are more profitable because most patients are covered by government insurance programs. 
"We've spoken to several ambulance providers," he said. "I think they might be interested in the non-emergency transport portion of it. A couple have reached out to find what the market is for that." 
In North Sioux City, where Siouxland Paramedics also provides 911 services, Fire Chief Bill Pappas said the city has reached out to Sioux City to discuss potential partnerships but is also licensing its ambulance and looking at ways to raise money to staff its own service.
"We have a volunteer staff, and we can take this over temporarily, I guess, but we don't have the staffing to do it continually 24/7, 365 days a year," he said, adding that it would only be a basic service compared with Siouxland Paramedics. 
Pappas said to equal the current level of service, he would need to hire six paramedics who would work two at a time for 24-hour shifts. Pappas said under such a scenario, the added cost would be at least $300,000, and due to state budget restraints it would require an "opt-out" vote by the public to raise taxes to fund the new positions. 
He said Siouxland Paramedics' patient care was top-notch, and the city valued its partnership with the organization. 
"We're going to continue service one way or another," he said. "There may be some bumps in the road, but everyone's going to get service." 
Outlying cities in rural areas are also waiting to see how their services will be affected.
In Akron, EMS director Lynette Kiger said the department requires assistance from Siouxland Paramedics on about 16 percent of its calls. SPI helps with critical patients and makes up for limitations of volunteer paramedics, she said, and she's worried that not having that level of service will cause a risk to those needing emergency care in rural areas. 
"We're going to have to assume a greater risk with patients (if SPI ceases operations)," she said. "I don't like thinking about that."
Kiger said if Sioux City assumes 911 services and is not assisting outlying areas, then Plymouth and other counties need to begin coordinating with Sioux City and planning, taking more of a responsibility for their own paramedic services. 
"Maybe we as a county need to get our heads together, and the board of supervisors needs to figure out whether we need to have our own paramedic assistance," she said. "Instead of being at their mercy, maybe we need to figure out what we can do."
South Sioux City Fire Chief Clint Merithew said his department would like to help fill the potential void in ambulance service as it relates to his area of Nebraska. He said his department itself hasn't used Siouxland Paramedics for at least four months, but it does have the agency on standby in case the fire department is tied up and unable to respond to a 911 call.
Merithew said the fire department has received a more than $600,000 grant from the Federal Emergency Management Agency to add five new positions, which, if approved by the city, he said will give the department the manpower to have three shifts of three people and potentially aid outlying communities. 
In Sergeant Bluff, where the fire department has its own ambulances but uses Siouxland Paramedics for assistance and for non-emergency transports, Fire Chief Anthony Gaul said the agency is waiting for the future to become more concrete.
"We've had conversations with people, but we have not gotten anything official," he said. "We're sending as many people as we can get to class to be sure we get our numbers the best we can."
He said his largest concern is that a service is still available to perform non-emergency transports from the city's nursing homes, which his department doesn't have the numbers to do itself. He said the city could also rely more on Woodbury County Emergency Services for paramedic assistance. 
The union's statement said the presence of the new company "has eviscerated how Siouxland's EMS model has worked for a long time." 
"The notion that SPI, Inc. which has its roots in Siouxland may no longer exist because a 'for-profit' company was able to make some financial gain is a terrible blow to our employees who have loved working here for many years," the statement said. 
Van de Steeg declined to comment on the union's statement.
Everett said in the current environment, non-emergency transfers and transports are still a business, whereas 911 services are not profitable. He said he assumes Midwest Medical did cut into Siouxland Paramedics' income. 
Van de Steeg told the Journal Friday that any assumption Siouxland Paramedics will completely end operations is a misinterpretation and that all it has so far discussed with cities are 911 services. She said future decisions hinge on what Sioux City decides to do with 911 service.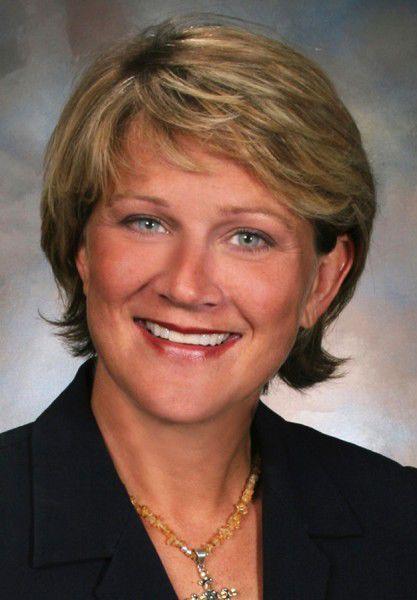 "The biggest player in this picture is the city of Sioux City," she said. "Whatever they will do, that will bring about a broader discussion."
Currently, Siouxland Paramedics jointly responds to emergency medical calls in Sioux City and with regional emergency medical services to provide paramedic assistance. It employs 57 people, 31 of whom are full-time employees, and serves more than 10,000 people each year.