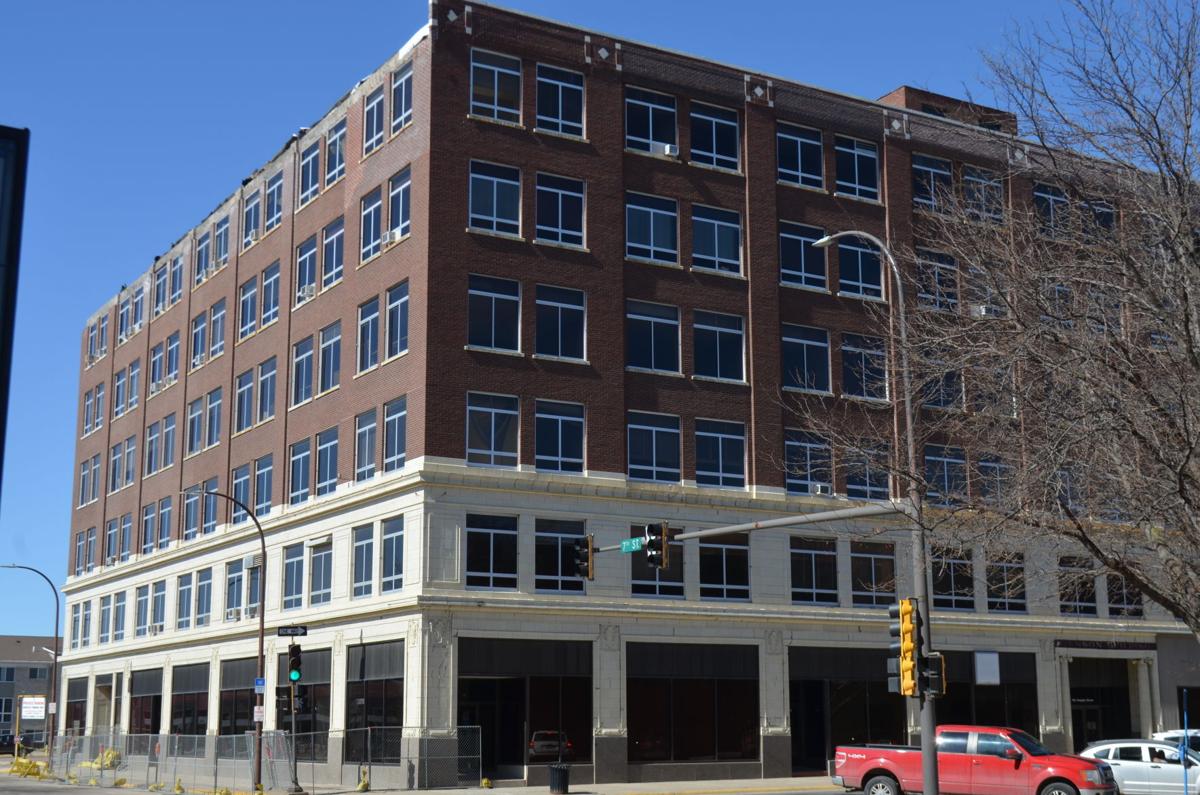 SIOUX CITY -- Sioux City staff are recommending that a maximum of $1 million in funds be committed to the redevelopment of the historic Benson Building.
The Sioux City Council will be asked Monday to approve a resolution adopting an amendment to the Combined Central Sioux City -- CBD Urban Renewal Area Plan. Approval of the amendment is necessary to allow the city to use tax-increment financing, or TIF, to assist the project. 
According to city documents, no more than $1 million in TIF funds would be committed to the Benson Building, which is at 705 Douglas St.
Earlier this year, Nelson Construction & Development purchased the six-story brick and terra cotta structure, which was built in 1920, for $350,000 with the goal of redeveloping the building into market-rate residential apartments and main-floor commercial space. The project will use the quarter-block parking lot the west of the building. The building's basement will also be converted into indoor parking for tenants.
The documents state that "details of the project are currently being determined as financing sources and various tax credit awards are secured."
The Benson Building is situated within the boundaries of a newly created federal "Opportunity Zone," a part of the 2017 tax law which provides tax advantages for owners of properties in areas considered economically distressed.
According to the documents, city staff intend to present a development agreement to the council for consideration following final approval of the amendment in November. 
The sale to Nelson Construction & Development marked the second time that the Benson was sold in less than two years. In the fall of 2018 it was purchased by Warnock Development for $150,000. In the years before that sale the building was occupied, in part, by an assortment of local artists who were known for their "Benson Burner" art shows. A martial arts business was also housed in the building before the 2018 sale.