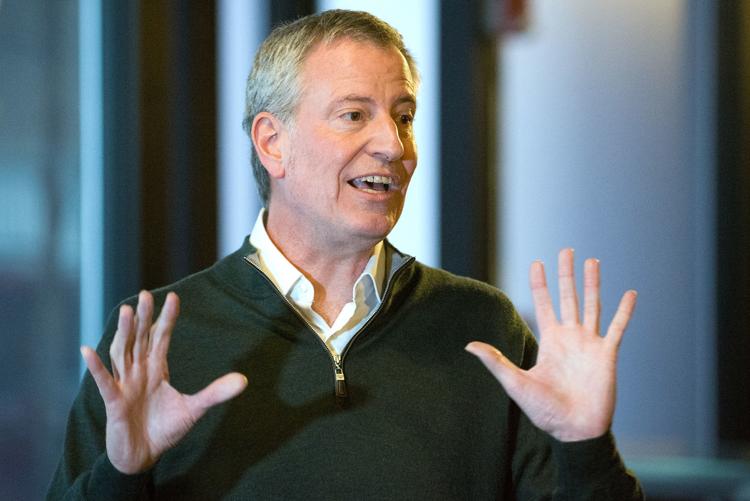 De Blasio on Thursday announced he is entering the large field of 2020 Democratic candidates running to oust Republican president Donald Trump. He'll journey to Iowa, which is the initial state with a contest in the presidential nominee election system.
De Blasio will speak at 6 p.m. Friday at Rebos, 1107 Fourth St., and then at 7 p.m. at a Woodbury County Democratic Party fundraiser at 310 Virginia St.
With the addition of de Blasio and Montana Gov. Steve Bullock earlier this week to the field, there are more than 20 Democrats seeking the presidency. Bullock is making eight stops in Iowa on Thursday through Saturday.