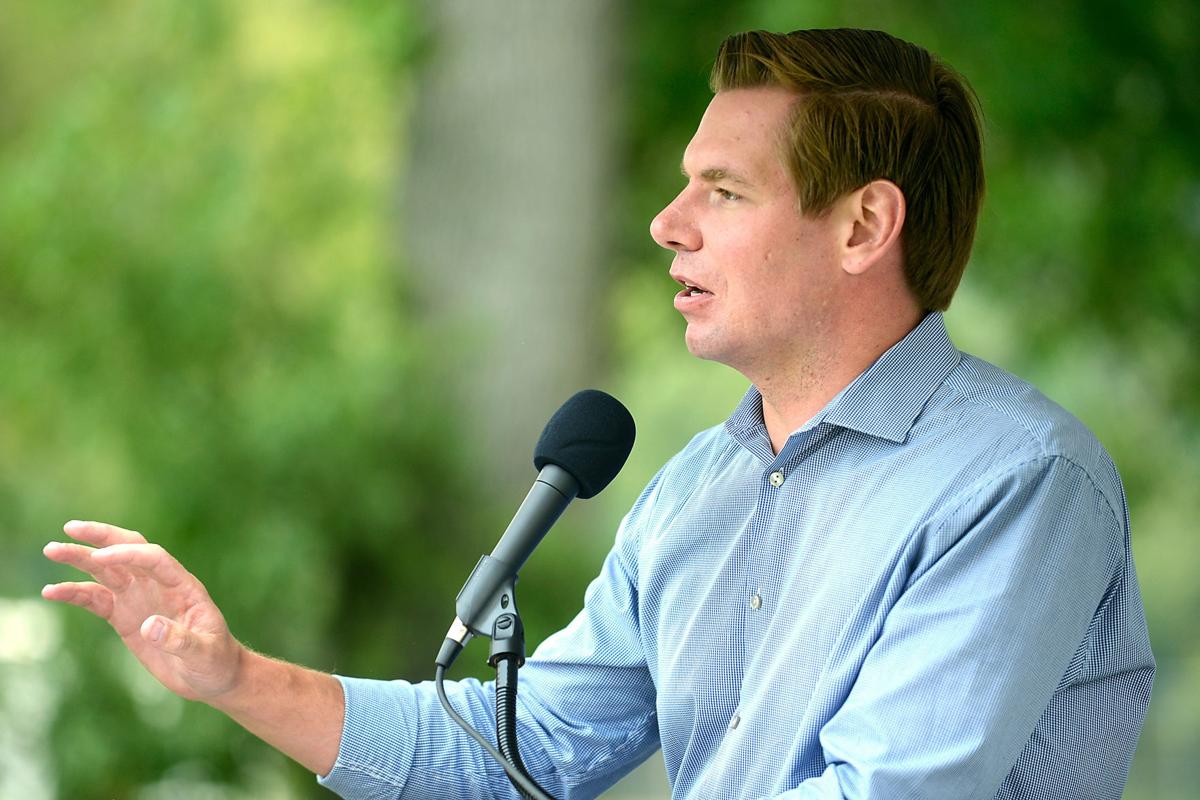 SIOUX CITY -- Democratic presidential candidate Eric Swalwell is back for another campaign swing in Northwest Iowa, with an event Saturday in Storm Lake.
You have free articles remaining.
Swalwell's campaign announced the house party will begin at 5:30 p.m. at 707 Bradford St., in an event hosted Storm Lake City Councilman Jose Ibarra.
Swalwell was born in Sac City, Iowa, and is a congressman from California. He has made many stops in Northwest Iowa sine 2017, including most recently on Feb. 16.
In this campaign swing, Swalwell, will hold nine Iowa events from Friday through Sunday. He is one of 21 Democratic candidates running to oust Republican President Donald Trump in 2020.
Copyright 2019 The Sioux City Journal. All rights reserved. This material may not be published, broadcast, rewritten or redistributed.