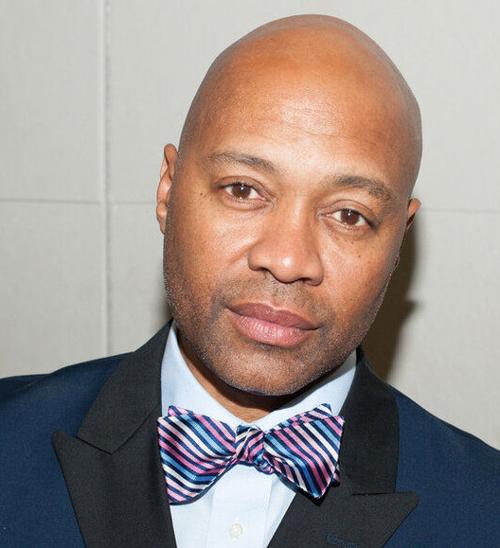 SIOUX CITY -- Actor and producer Palmer Williams Jr. will attend a Friday event designed to register new voters on National Black Voter Day, an event he said could be successful, since people are seeing the necessity of voting after a summer of racial unrest related to police actions.
"I pray that they will. I am coming as a product of the civil rights (era)," Williams said in a Tuesday interview from his home in Marietta, Georgia.
Williams notably acted in the "House of Payne" show created by Tyler Perry, which first began airing in 2006.
The event will be held from 5 to 8 p.m. New Life Church of God in Christ , 2929 W. Fourth St., in Sioux City. Williams said he's returning to Sioux City, since Pastor James Mosley is a college friend.
"A lot of people elect not to vote because they think it doesn't make a difference," Williams said.
In spite of record overall voting in the 2016 general election that resulted in Republican Donald Trump becoming president, the Pew Research Center said voting by Black people fell that year. Black voter turnout rate dropped for the first time in 20 years in a presidential election, falling to 59.6 percent in 2016 after reaching a record-high 66.6 percent in 2012.
The voting registration day will be held for the first time, as the BET network, National Urban League and other key civil rights organizations, are aiming to have Black Americans vote in the important Nov. 3 election. National Black Voter Day is part of the #ReclaimYourVote initiative by BET.
Raised in Camden, Alabama, Williams is a son of two educators who showed him the value of civil rights during the 1960s. He said his father paid the poll tax of $147 to vote, back when those were in place as a way to "disenfranchise" some Black people from voting.
He said such current practices as having few polling places in urban areas, to result in long lines, are ways some election officials seek to reduce voting by Black people.
"We all need as true voice, and a legitimate voice, that we get our votes counted," Williams said.
Get Election 2020 & Politics updates in your inbox!
Keep up on the latest in national and local politics as Election 2020 comes into focus.