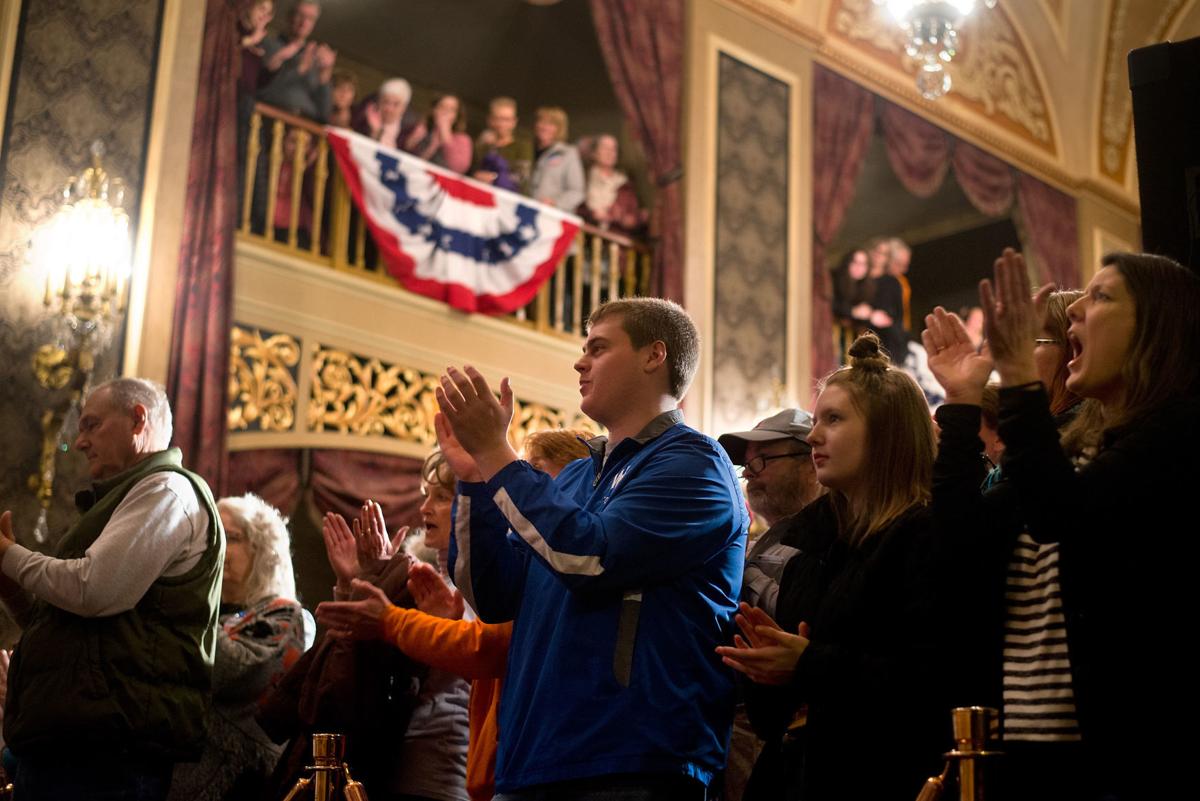 SIOUX CITY -- A virtual deluge of presidential candidates will come to Siouxland over the next year, as they strive to convince voters to support them in the Feb. 3, 2020 Iowa caucuses.
In those events, from town hall meetings to tours of agencies, businesses and of course coffee shops, Democrats will be airing ways to differentiate themselves from each other and Republican President Donald Trump.
Siouxlanders are used to having the chance to see candidates in close fashion over many events, and as national issues change over the months. They can directly ask questions and size up the answers.
That's access that people in other states often don't get, making caucus campaigning a notable reality for Iowans. (You decide, whether perk or scourge.)
Here are some key things to know about the 51 weeks ahead, in the form of the Five W's crucial to newswriting.
WHAT -- When caucus night arrives, a swarm of political reporters drape the state as the action plays out in more than 2,000 precincts in all 99 counties.
Unlike primary elections that occur in nearly all other states, in caucuses each political party sets up multiple venues in every county, sometimes at a private residence or a school. Democrats and Republicans handle the actual vote differently, but the key is that residents debate the issues and discuss candidates before voting. That vote is then tallied statewide.
WHY -- "Why" often comes last in the recitation of the W's, but we'll bump it higher, because it is important to know how Iowa got primacy in picking presidential nominees.
After bursting onto the national political map in 1976, the Iowa caucuses have remained a key early-state contest in the process of picking a U.S. president every four years.
The caucuses have maintained their first-in-the-nation status in the line of state votes that winnow the field of candidates. Many a candidate has dropped out within a day of faring poorly in Iowa, while others have emerged with the wind at their backs while moving onto New Hampshire and other contests.
Caucuses have been held in Iowa since 1846. It was the 1976 surprise second-place Iowa finish by little-known Jimmy Carter that gave the caucuses their clout. Carter, a Democratic governor from Georgia, won the presidency that year.
That candidate-making heft has caused some states to jealously seek to push down Iowa later into the process. But Iowa has weathered those battles, remaining one of the few states where candidates come again and again to connect with grassroots activists in the Republican and Democratic parties.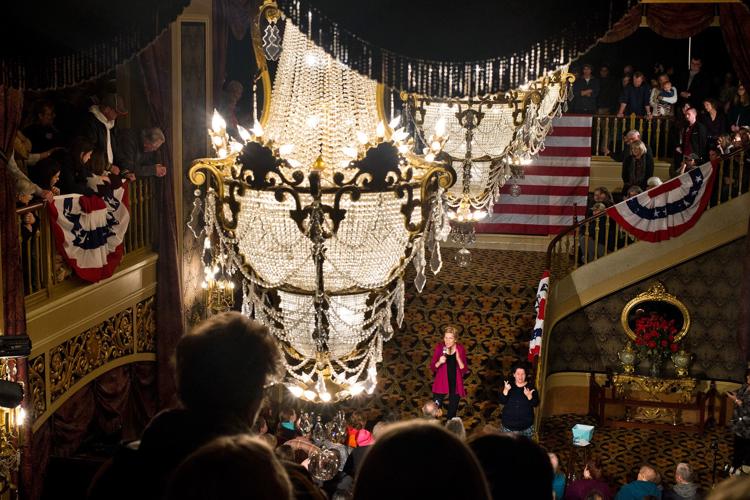 WHO: It is important to note it will be an overwhelmingly Democratic group campaigning in Iowa. It is conceivable a Republican or two will seek to upset Trump, but the prime action will be among Democrats, with the possibility of up to 20 candidates.
WHEN: By Feb. 1, four Democrats -- Elizabeth Warren, Kirsten Gillibrand, John Delaney and Andrew Yang -- had appeared in Sioux City events in 2019.
Likely or actual candidates such as Eric Swalwell, who is already set for a Feb. 16 city appearance, Kamala Harris, Cory Booker, Sherrod Brown, Julian Castro, Bernie Sanders, Steve Bullock, Pete Buttigieg and others may not be far behind.
For the record, Delaney, Castro and Swalwell even made Northwest Iowa stops in 2018.
WHERE: Iowans get some of the first looks at candidates in events that range from small to large. There are the coffee shop stops that are widely lauded as a great opportunity for access (and of course great campaign photos).
Some are set as shorter meet-and-greets, where the candidate in a library or restaurant will shake hands and make brief remarks. Then come the events in bigger venues, with town hall meetings or rallies. Town halls are often held in community buildings, schools or colleges, where a microphone is passed around to air questions.
Lastly, the rallies drawing hundreds or thousands of people are held in such frequent Sioux City spots as Morningside College or the Orpheum Theatre, which were selections by Trump and Hillary Clinton right before the 2016 caucuses. That was also the spot where Warren kicked off the 2019 city events, by drawing nearly 600 people. And many more lie ahead for the next 360 days.
Copyright 2018 The Sioux City Journal. All rights reserved. This material may not be published, broadcast, rewritten or redistributed.
Get Government & Politics updates in your inbox!
Stay up-to-date on the latest in local and national government and political topics with our newsletter.