SIOUX CITY --  After Matthew Ung was first elected to the Woodbury County Board of Supervisors in 2014, he dove headlong into learning about county government practices and ways to alter them to be more responsive to people.
Ung liked the work, and won re-election to another four-year term in November 2018. However, a new demand for his time arrived in the middle of his re-election campaign after his wife, Nheylin, gave birth to the couple's first child, Charlotte, in May.
Thirteen months later, as he celebrates his second Father's Day, Ung said he campaigned less last year than in his first race. He acknowledges the difficult challenges of juggling his full-time job, county duties and parenting. But it is completely worth it, he said, giving many references to the general adorableness of Charlotte.
"It is an added dimension to my life. The innocence in her eyes is a gift of God to me. You don't get that in politics...where you get ulterior motives," Ung said.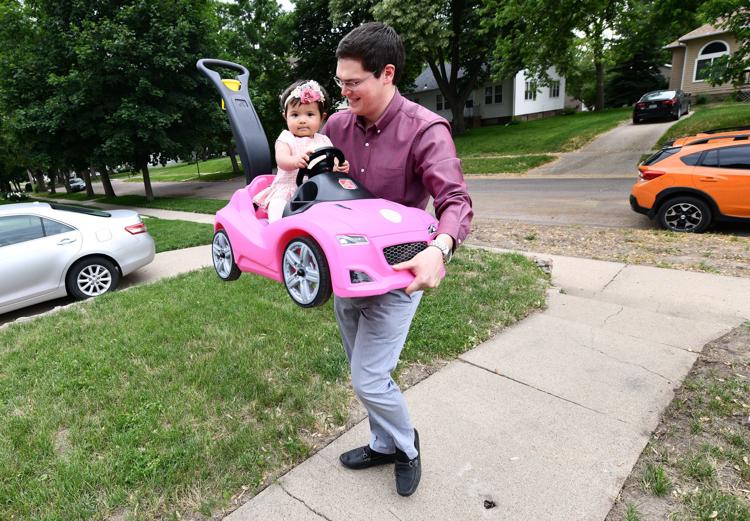 Many men elected to varying positions in Woodbury County over the years have had full-time jobs and duties associated with their elected offices while handling parenting tasks. Also raising children in their teens and younger are county supervisors Jeremy Taylor and Keith Radig. Additionally, Sioux City School Board member David Gleiser, nearing the end of his first four-year term, also leads a county department, the Community and Economic Development Department.
Gleiser said there are weekly Tuesday county board meetings to attend, plus the biweekly Monday school board meetings, along with school district committee meetings.
"There is probably something in the district every day that I get invited to," Gleiser said, noting that is a lot to juggle with a home life that includes his wife, Lydia, daughters Micsha, 13, and Olivia, 5 and son Gavin, 3.
"I make it a point to be really involved in the kids' lives...I try to give my time, fully focused," Gleiser said.
However, a few minutes later, he described how school board tasks carve into family time. Micsha wants her father to do more exercise, so he recently walked with her on the North High School track. But Gleiser ended up using his mobile phone to address some school district issues, and Micsha called him out on how their time together wasn't ideal.
"Let's go for another walk, and I'll leave my phone home," Gleiser said he told her.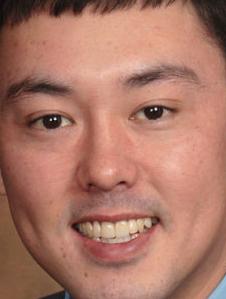 Gleiser said he and Lydia, even when both were studying for college degrees after having children, have done a "good job of splitting the tasks, and that has been key to keeping our sanity."
Bob Scott has been Sioux City mayor since 2011, and served a previous stint as mayor for seven years in the 1990s. Today, the children of Karen and Bob Scott are from 41 to 28 years old. But back during his earlier mayoral terms, they were all living at home, until the oldest, Andy, graduated in 1996.
Scott said those were the days of lots of band, dance and sports activities.
"We were busy, when you've got five active kids," Scott said. "Thankfully, Karen did a great job. We had to juggle to get everybody to places. I wouldn't change anything."
He said the busiest period was a late winter/spring when the two girls, Sarah and Katie, were younger than high school age and on travel basketball teams, the city council was setting the yearly budget over many meetings and his accountancy business was immersed in income tax filings.
You have free articles remaining.
"That was a tough time...We just had to take turns. I don't know how you do it without a supportive spouse," Scott said.
Scott said he didn't much like the parenting that comes with intensive hands-on oversight in the youngest years, preferring the latter years with more independent kids.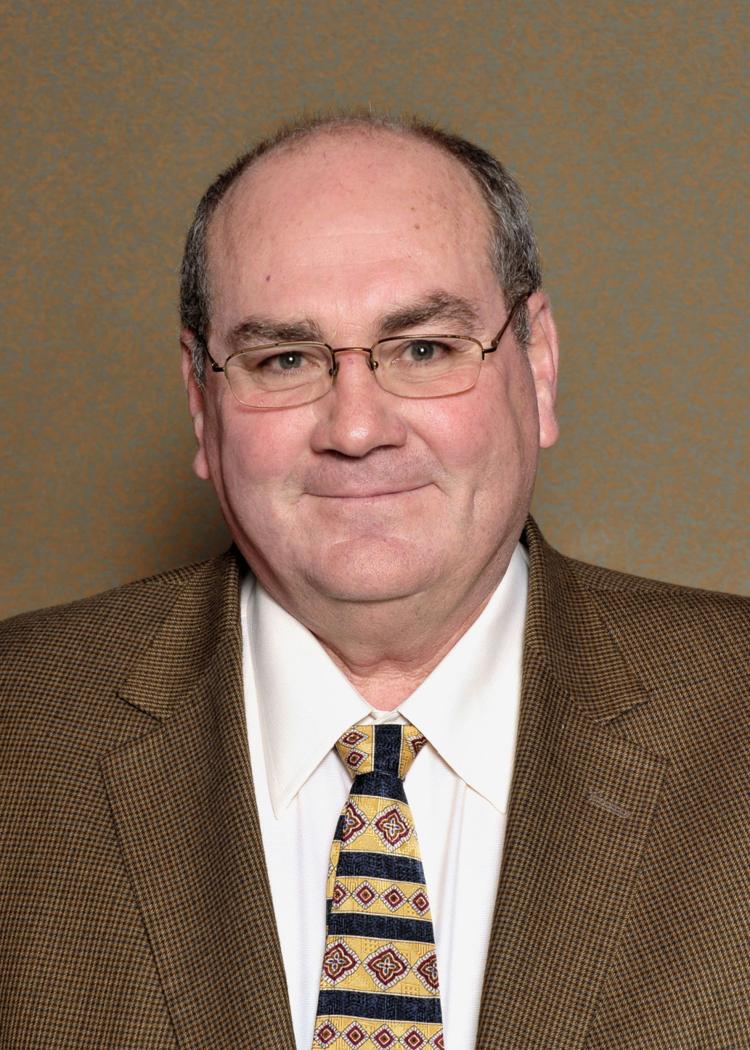 "To have one-on-one time with your kids is pretty special. Even today, I like that," Scott said, adding that he really enjoys having six grandchildren now living in Sioux City.
Ung said the birth of Charlotte was life-altering. Her birth involved an unplanned procedure, so she spent a few days in the newborn intensive care unit of UnityPoint Health-St. Luke's.
"The staff there definitely saw Supervisor Ung bawling his eyes out," Ung said.
Ung works 40 hours a week as office manager of the Foot and Ankle Clinic in Sioux City, and spends 15 to 20 hours on county duties, while his wife also works a full-time job. Charlotte goes to a babysitter for varying hours each weekday, and Ung's mother also watches her granddaughter at times. Ung said the most difficult days are when he has meetings with various county committees.
"We look at the next day and we look at our schedules and decide who is picking her up from where...If we are both busy, that can be tough," Ung said.
Ung enjoys introducing Charlotte, who is very close to walking, to new foods, among his child-rearing tasks.
"There is nothing I don't like," he said. "Even when I changed her poopy diaper, she smiled and clapped."
Keeping Charlotte on a schedule is a key factor to raising a happy young child, Ung said.
"Consistency is my brand as a politician, and consistency matters in raising a child," Ung said.
Ung said at times as he travels the city, people recognize him as an elected official. He has noticed Charlotte's presence can serve as a buffer, or "helps break the ice," when someone might want to delve into a critique or criticism of county board decisions.
Gleiser said his children have often seen people in Sioux City want to talk about school issues with him. In another element involved with being a public figure, Micsha, at age 9 four years ago, was really into her father's campaigning. He prizes a photo of the two girls with him out convassing neighborhoods for votes, with a "Gleiser For School Board" sticker on Olivia's stroller.
"(Micsha) liked campaigning. She liked going to events, she was great. She : Siouxland elected officials dish on how they  wasn't afraid to ask for a vote either," Gleiser said chuckling.
Scott said his children never cared much about him being mayor in their youth, save two notable times in 1990. In May, the most notable flooding of the latter half of the century caused Perry Creek to spill out of its banks along Hamilton Boulevard, so Scott said school should be called off.
That made the Scott kids popular among their friends, but by Halloween 1990 that was reversed. An ice storm struck on the evening of the candy-collecting holiday.
"I cancelled Halloween (trick-or-treating) so some of their friends weren't too happy with that," Scott quipped.