SIOUX CITY -- Steve King had never lost a race in his 24-year political career.
Fellow Republican Randy Feenstra pulled off a stunning upset of King, a conservative firebrand who honed a national reputation for a series of incendiary comments on race and immigration during his nine terms in the U.S. House.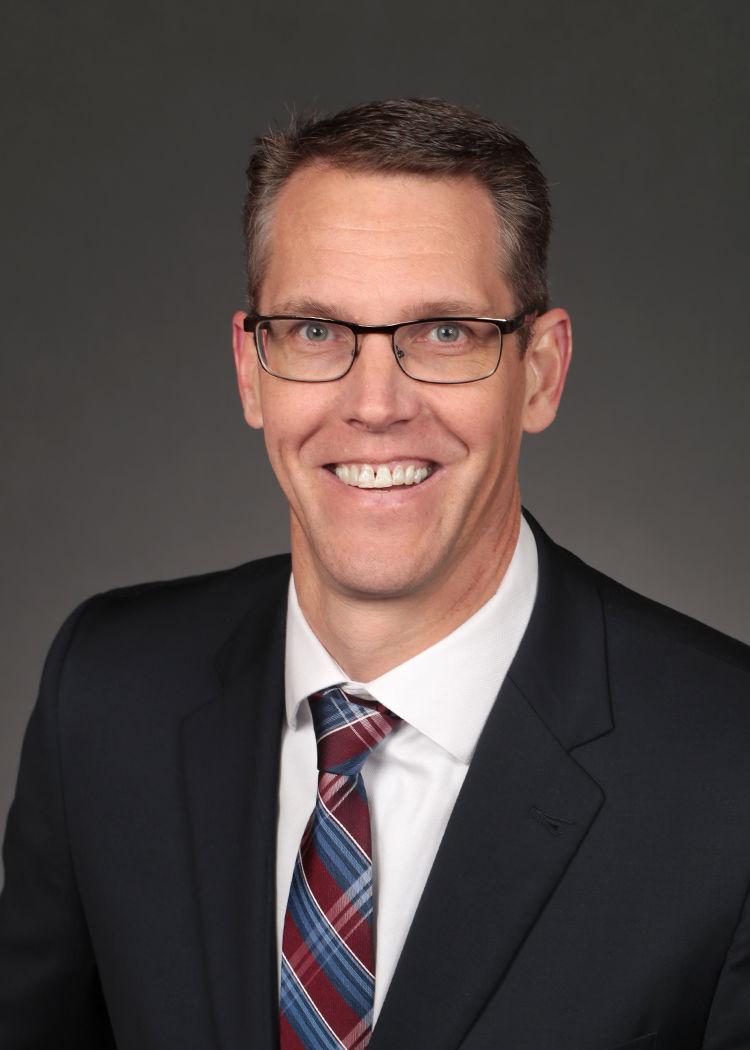 Feenstra, a state senator from Hull, beat King, 45.6 to 36 percent, in the GOP primary for Iowa's 4th District with 96 percent of the vote in, according to the Associated Press, which called the race for Feenstra at 11 p.m. 
In his first interview with Iowa media, Feenstra told the Journal that lining up support from grassroots conservatives over 17 months sealed the win, and "catapulted" him to a solid foundation prior to the spread of the novel coronavirus halted in-person campaigning in March.
"At the end of the day, Iowa deserves a proven, effective congressman," he said.
Feenstra also described having a phone conversation prior to 10:30 p.m. with House Minority Leader Kevin McCarthy.
"He just said, 'Hey, go out and win in November,' " Feenstra said.
A three-term state senator and former businesman from Hull, Feenstra advances to the November general election to face Democrat J.D. Scholten, a Sioux Cityan who narrowly lost in King in 2018 and was unopposed in Tuesday's primary.
Three other GOP challengers, Bret Richards, Jeremy Taylor, and Steve Reeder split about 18 percent of the vote Tuesday.
Early voting by mail factored heavily in the outcome, as the Iowa Secretary of State office sent out ballot request forms to all registered voters, to reduce in-person voting during spread of the novel coronavirus.
Feenstra ruled in his home county of Sioux County, where he had a 4,436 vote margin over King, taking 82 percent.
In Woodbury county, largest county in the 4th District, Feenstra got 38 percent to King's 34 percent, while Taylor had just 18 percent in his home county.
The high-profile 4th District race, watched closely nationally, was widely seen as a referendum on King's effectiveness in the House after GOP leaders last year removed him from all his committees in the wake of published comments in which he questioned when terms like "white supremacist" and "white nationalism" became offensive.
Feenstra and his allies heavily outspent the field, arguing that King had lost his clout in Congress and it was time for a change. Feenstra was endorsed by abortion rights opposition group National Right to Life, once a longtime King supporter, and the U.S. Chamber of Commerce, the nation's largest business lobbying group, and also picked up support from prominent Republican leaders including former Gov. Terry Branstad and evangelical leader Bob Vander Plaats.
King's paltry fundraising kept him from airing TV ads.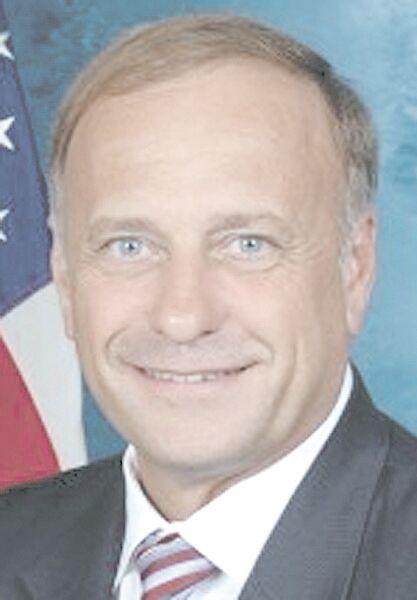 Heading into the primary, King was seen as vulnerable, after only winning re-election by 3 percent in 2018 to Scholten, a political newcomer. Two months later, in a New York Times story on immigration, King was quoted as asking, "White nationalist, white supremacist, Western civilization — how did that language become offensive? Why did I sit in classes teaching me about the merits of our history and our civilization?"
The published remarks fueled a national backlash that prompted GOP House leaders to strip him of his committee assignments, including Agriculture, a key spot for the largely rural 4th District. The full House also passed a resolution condemning white supremacy and white nationalism. 
Since then, King has repeatedly insisted the Times reporter misquoted him, and that Republican leaders were too skittish over the fallout to reinstate him to his committees. King took to the House floor in January 2020 to again criticize McCarthy, describing his treatment by the GOP leader as "unprecedented."
King had run for office 10 prior times, for a state senate seat in 1996 and nine times for Iowa congressional seats, and won all 10 positions.
King had faced primaries in 2018, when he got 75 percent of the vote, and 2016, when he defeated Republican Rick Bertrand, who at the time was a state senator from Sioux City. King got 65 percent of the vote that year, so he's fallen far from where he stood in those primaries.
Bertrand on Tuesday said both King and Feenstra are "honorable men, but like many Republicans in the 4th District, we are tired of the political impotence that Congressman King now represents. We are Iowans, and we'd like a little pork every once in a while."