SIOUX CITY -- U.S. Rep. Randy Feenstra said Thursday he's exerting considerable effort to push federal and public health officials to direct as much novel coronavirus vaccine doses to Iowa as soon as possible.
"We are working so hard on saying to people, 'We need to have X (number of) vaccines.' We are doing everything we can to get vaccine to Iowa, to rural Iowa," Feenstra said after a tour of the Siouxland Community Health Center in Sioux City.
A virus vaccine first became available in Siouxland in December, with those shots largely going to health care workers. A second batch will be available in early February, although the amount coming to each of Iowa's 99 counties apparently fluctuates widely, amid reports Thursday that some counties may only get a few hundred doses.
The public health departments in each county are setting the groups that will next get the vaccine, and overwhelmingly those decisions have been for those to go to people 65 or older, school employees, police officers and child care workers.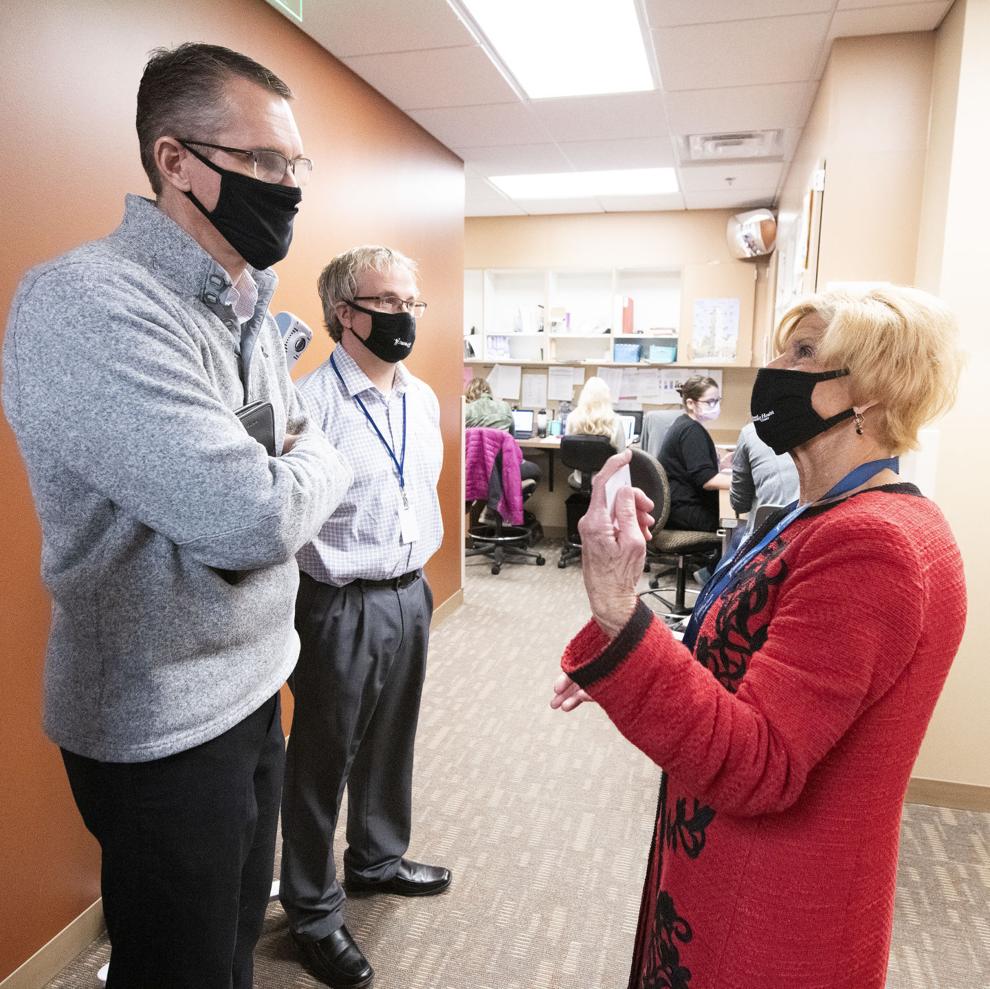 "The faster we can get (the vaccine) out, the faster we can get the (coronavirus) curve down," Feenstra said.
Up to 3,000 doses of the coronavirus vaccine are expected to be administered in the first clinics for the next priority group in Woodbury County, according to Siouxland District Health Department officials. The clinics are expected to begin in the second week of February at the Tyson Events Center, but District Health and its partners have not yet released details.
Feenstra noted the number of virus cases have thankfully dropped, as many people followed public health directives to wear face masks and stay as socially distant as possible.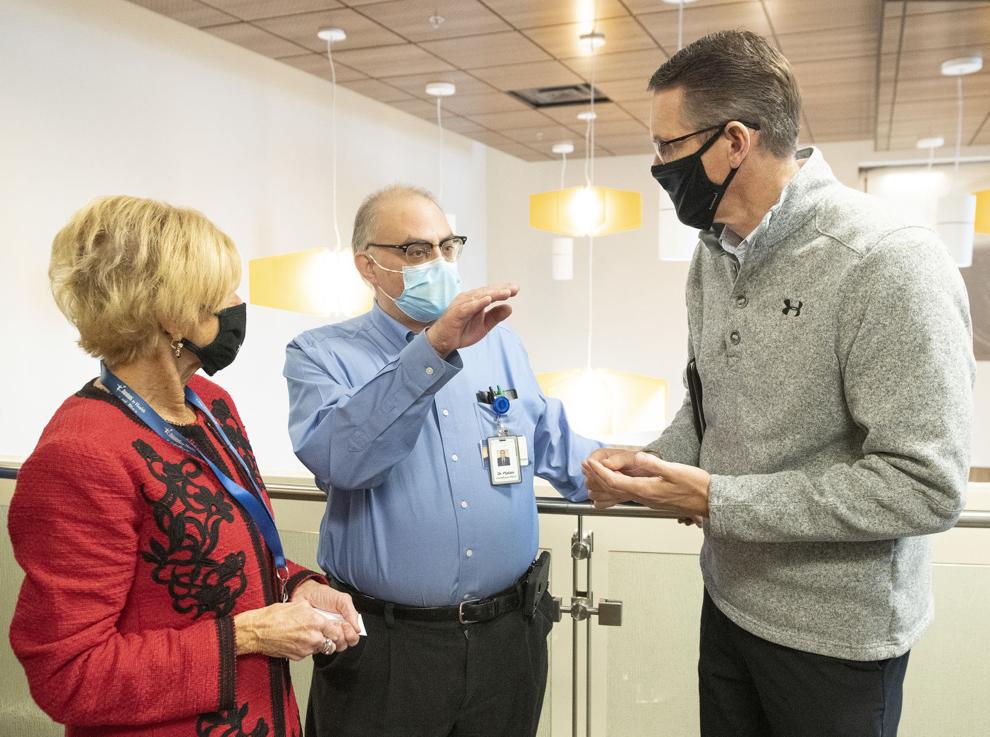 "We were probably at crisis mode a few months ago," Feenstra said.
He saw several portions of Siouxland Community Health Center, which is undergoing a remodeling. The tour was followed by a policy discussion over lunch with administrators and board members.
"I am so impressed with Siouxland Community Health, and what they have to offer, from clinicians to medical to dental to pharmacy," Feenstra said.
"When you talk about health care, there are always needs."