COUNCIL BLUFFS, Iowa -- Adding a note of finality to litigation, the owners of the former Argosy Sioux City riverboat casino stood before Iowa gaming regulators Thursday and expressed their pleasure at reaching a $1.5 million settlement of a lawsuit with a Sioux City nonprofit agency.
"We're very, very pleased that was able to get resolved and get settled and put that matter behind us," Doug Gross, a Des Moines attorney representing Penn National Gaming, told the Iowa Racing and Gaming Commission at its meeting at the Ameristar Casino in Council Bluffs.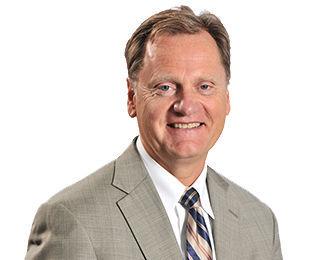 On March 29, the Community Action Agency of Siouxland and the Belle of Sioux City, which operated the Argosy until its closure in 2014, and Penn, the Belle's parent company, settled the lawsuit in which the nonprofit had sought unpaid revenue-sharing funds.
No IRGC action on the settlement was needed, and commissioners asked Gross no questions about it. Commissioner Kris Kramer read a short statement: "The commission is aware of the proposed settlement in a lawsuit brought by Community Action Agency of Siouxland against Penn National Gaming Inc. and its subsidiaries regarding the charitable distribution of certain proceeds of the Argosy casino. The commission acknowledges the settlement of this matter and appreciates the parties' efforts to bring this to resolution."
Community Action Agency had sued in U.S. District Court in Sioux City in November 2016 for $1.93 million in monthly revenue-sharing payments that Belle and Penn withheld from Missouri River Historical Development Inc. The nonprofit agency sought the money on behalf of itself and the other nonprofit groups that in the past received grants from MRHD, the state-licensed nonprofit gaming group that collected and distributed a portion of Argosy gambling profits to charitable and civic organizations.
The amount being sought was later reduced to $1.79 million before the final settlement amount was agreed upon.
The settlement will be divided between up to 55 nonprofit agencies.
Community Action Agency executive director Jean Logan said Thursday that 31 agencies have already returned release agreement to claim their $10,000 shares of the settlement. Logan said she was in the process of sending the agreements to attorneys who will process them and issue checks to the agencies.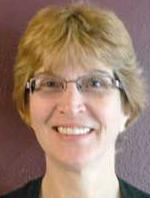 "From what I see, this money is going to be able to meet some immediate needs, and that's a great thing to have happen," Logan said.
Counting Community Action Agency, which will receive a somewhat larger share as the lead plaintiff, the total returned to local charities will be at least $550,000. Other settlement money will be held back to pay attorney fees and expenses and in case there are any other legal claims that arise, Logan said last month.
Belle stopped making the revenue-sharing payments -- 3 percent of the boat's adjusted gross revenues -- to MRHD in May 2013, seven months after it had sued MRHD for breach of contract.
The monthly payments ceased two months after the IRGC awarded Woodbury County's first land-based gaming license to MRHD and developers of the Hard Rock Hotel & Casino, which opened in downtown Sioux City on Aug. 1, 2014, two days after state regulators ordered the Argosy to close because its state gaming license had expired.
The breach of contract lawsuit involving MRHD is pending in Polk County District Court. MRHD has countersued in the case, which is scheduled to go to trial in September in Des Moines.
Pennsylvania-based Penn Gaming hopes to soon re-enter the Iowa casino scene by purchasing Pinnacle Entertainment Inc., which owns the Ameristar in Council Bluffs. Gross told the IRGC that shareholders of both companies have approved the transaction and the $2.8 billion sale is on schedule to close in September.