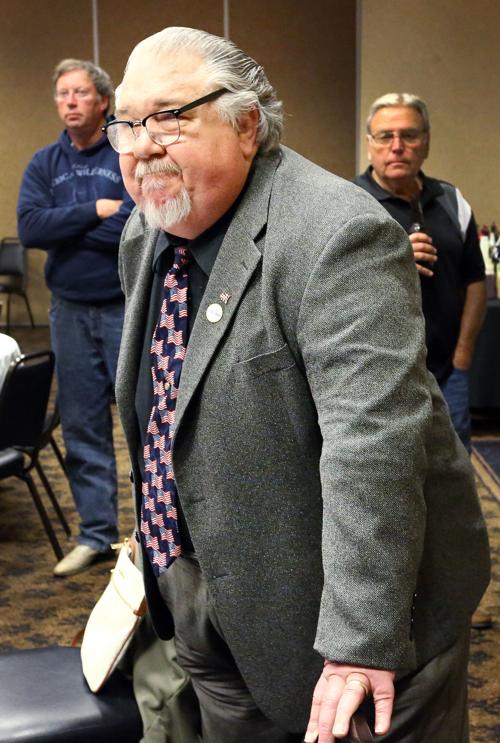 SIOUX CITY -- Sam Clovis, a former adviser to President Donald Trump and a Northwest Iowa political figure, is battling serious health issues in the intensive care unit of a Sioux City hospital, according to local officials.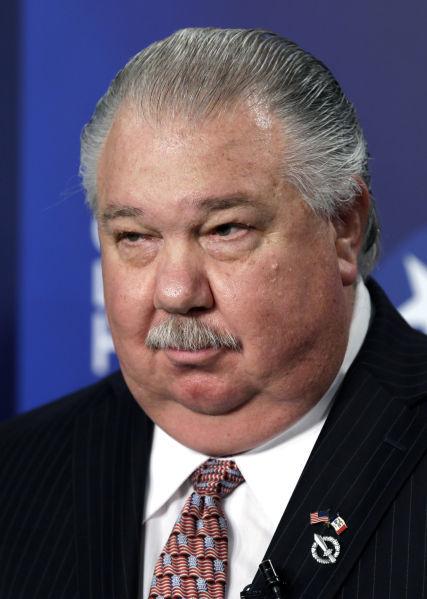 Woodbury County Republican Party Chairwoman Suzan Stewart said Clovis revealed in May "that he had been beset by a series of serious health issues," but did not elaborate.
"It appears that some of these conditions continue to affect Mr. Clovis' health," Stewart said Wednesday.
Matthew Ung, a Republican member of the Woodbury County Board of Supervisors, said he viewed a Facebook post from Clovis' wife, Charlotte, that said he was being treated in an intensive care unit, as of Monday. An official with UnityPoint Health-St. Luke's in Sioux City on Wednesday declined comment on Clovis, citing privacy laws.
Stewart said a group of friends and supporters, including many county Republicans, are watching and praying Clovis will improve.
"There is no question that these people include many prayer warriors, who are actively and regularly praying at various churches for his return to good health," she said.
Des Moines WHO Radio conservative talk radio host Simon Conway on Monday tweeted, "Hey guys and gals - our friend Sam Clovis @Clovis2014 is very sick. Please send up prayers for him@and his wife and family."
Clovis, 69, lives in rural Hinton. He is a former Morningside College economics professor who also hosted a conservative talk radio program on KSCJ Radio in Sioux City. In 2014, he unsuccessfully ran for the Republican nomination for an open U.S. Senate seat that Joni Ernst eventually captured. As the GOP nominee for state treasurer that same year, Clovis also lost to incumbent Democratic Treasurer Michael Fitzgerald. 
Through his radio show where he espoused conservative views on national issues, Clovis gained popularity with party regulars in the early 2010s. In the run-up to the first-in-the-nation Iowa caucuses in 2016, he initially supported former Texas Gov. Rick Perry for president, but then switched to Trump, a billionaire businessman and reality TV star.
Clovis took an extended leave of absence from Morningside in August 2015 to join Trump's campaign as national co-chairman and chief policy adviser. After Trump captured the White House, Clovis started a Department of Agriculture job on inauguration day, Jan. 20, 2017.
The probe revealed Clovis had communicated with George Papadopoulos, a former Trump campaign foreign policy adviser who later pleaded guilty to making false statements to the FBI about his attempts to connect the campaign with Russian officials in 2016. As part of Mueller's investigation, Clovis testified before a grand jury.
Clovis retained prominent attorney Victoria Toensing amid the investigation. In a 2017 statement, Toensing said she was "being polite" when encouraging Papadopoulos to meet with Russian officials, adding the campaign had a "strict rule that no person could travel abroad as a representative of the campaign." Clovis could not stop an American citizen from traveling abroad "in his personal capacity," Toensing said.
Get Government & Politics updates in your inbox!
Stay up-to-date on the latest in local and national government and political topics with our newsletter.