SIOUX CITY -- The Iowa Economic Development Authority Board found Friday that the City of Sioux City has met several financial contingencies that the state established when it awarded nearly $14 million for the city's Reinvestment District project.
Marty Dougherty, Sioux City's economic and community development director, and Renae Billings, an economic development specialist for the city, updated the board on all four economic development projects, which are valued at approximately $130 million. In August 2017, the state granted contingent approval for $13.5 million in future motel/hotel and sales taxes from new developments in the district over 20 years.
"We've completed all we need to do with the state. We've met all the requirements," Dougherty said Friday by phone after the board's meeting in Des Moines.
The Courtyard by Marriott hotel and an adjacent two-level parking ramp is a Reinvestment District project. The hotel will connect to the city-owned Convention Center at 801 Fourth St., where some convention center space will be converted into a ballroom.
Other Reinvestment District projects include construction of the Siouxland Expo Center at the site of the former John Morrell pork plant; the conversion of the Warrior Hotel and Davidson Building into a 148-room Marriott Autograph hotel, luxury apartments and commercial space; and Virginia Square, a residential and commercial development that involved the renovation of a series of historic structures in the 100 block of Virginia Street.
You have free articles remaining.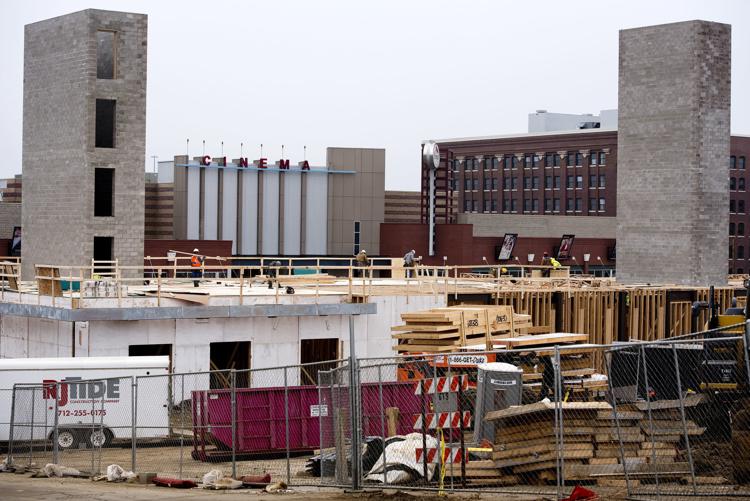 The contingencies involved providing documentation of a final construction contract for the Siouxland Expo Center, as well as verification that construction financing had closed for the Warrior project and the additional hotel component of the Virginia Square project, which also required the execution of a development agreement.
During its meeting Monday, the Sioux City Council voted to give a $14.94 million contract to L&L Builders to construct the Siouxland Expo Center, a multi-purpose venue on a parcel of land bounded by Interstate 29 and the Floyd River channel.
After receiving state approval, Dougherty said construction of the Expo Center will start. He said he expects the city to begin collecting tax revenues through the Reinvestment District around the time that the Courtyard by Marriott hotel opens in the fall.
"The decision today is about the whole district, which does affect funding for the Expo Center," Expo Center Board President Dirk Lohry said Friday. "I am pleasantly pleased that we can see the potential realization of the Expo Center after many years of effort by the Expo Center Board, the Economic Development Department, the City of Sioux City and many, many other government and private sponsors of this project."