SIOUX CITY -- The 27 Flags site in the Southbridge Business Park has received state certification and is project-ready for industrial development.
Debi Durham, director of the Iowa Economic Development Authority (IEDA) and the Iowa Finance Authority, made the announcement that 27 Flags is the 25th site in the state to receive certification during a news conference at City Hall on Monday, but she said she couldn't talk about the companies that may or may not be looking at the site.
"In Iowa, for example, we excel at manufacturing. We also have a growing technology sector. These two industries combine into what we call Iowa's advanced manufacturing sector," she said. "The Sioux City certified site will help Iowa meet the needs of this industry in particular."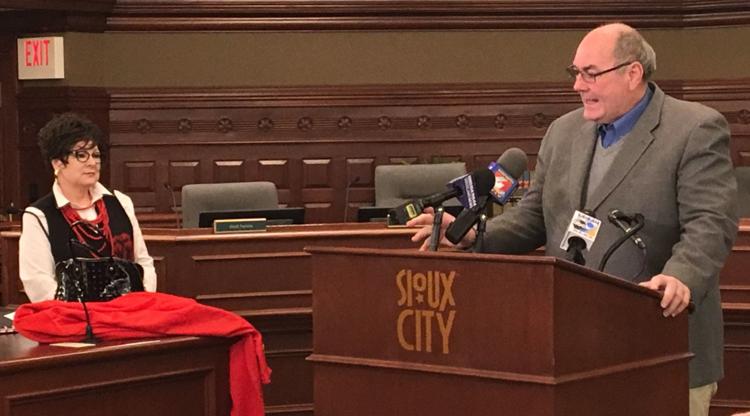 The IEDA rolled out the Iowa Certified Site Program in 2012 to address a shortage of project-ready industrial sites in Iowa. The program declares sites are more than shovel-ready as verified through an independent, third-party certification program. Shovel-ready sites have roads and utility infrastructure already in place.
"Shovel-ready sites are really critical for any development," said Mayor Bob Scott, who noted that 27 Flags is Sioux City's second certified site, joining the 250-acre Bridgeport West site, where Seaboard Triumph Foods was built. "We certified the site underneath Seaboard Triumph, which was a home run, I think, for this community."
Located on the southern edge of Sioux City between the Missouri River and Interstate 29, the 27 Flags property includes nearly 120 developable acres with a new electric substation, water treatment plant, access to Interstate 29 and a new $7 million "drop and pull" rail yard served by Union Pacific Railroad.
As industry moves in, Marty Dougherty, Sioux City Economic and Community Development director, said the city will put in more infrastructure as the need for it grows.
"We're fortunate to have, not only a good street system down there, but a new water plant that supplies the water, which not a lot of communities across the country can say," he said.
Durham said that when it comes to development, she believes "all eyes are going to be on the Midwest." Of all the Midwestern states that Iowa competes with, Durham said she thinks Iowa is better positioned for growth.
"I think our best days are ahead of us, but again, we have to make the investments now to see investment in return," she said. "That's why I applaud this council and mayor and this economic development because they give long-term, sustainable growth."
Durham said she has "no doubt" that she will be back soon for a groundbreaking.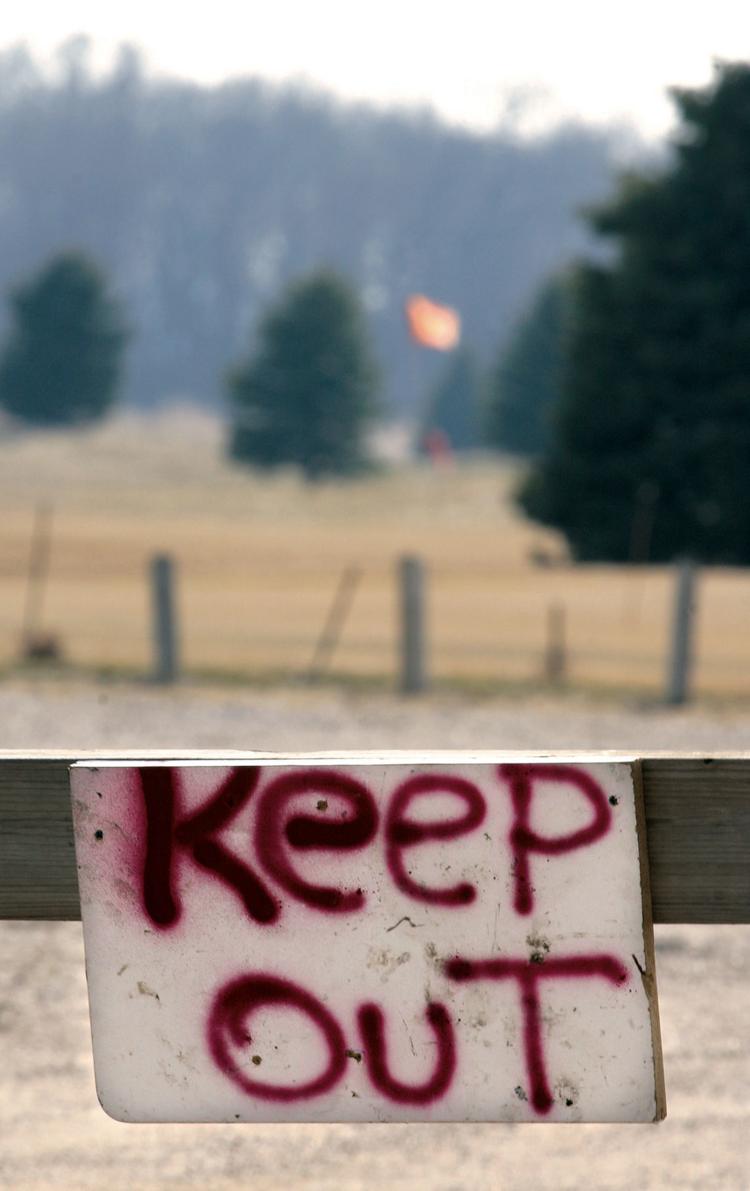 Scott said the city also looks forward to working with Durham on a "mega site," which he said is "not an easy project to put together," especially when land prices are fluctuating.
"We'll continue to work to that end and hopefully we'll be able to put together an 800- to 1,000-acre site somewhere in this community," Scott said. "It's not going to be easy, but that doesn't mean that we should stop. Nothing is really easy when it comes to that kind of economic development, but we have a council committed to do that."