SIOUX CITY -- In an important moment landing amid chaotic civil unrest in his first week as a congressman, U.S. Rep. Randy Feenstra voted early Thursday to certify electoral votes certifying Joe Biden as president.
The congressional joint session to count the states' electoral votes is usually a routine event, but some Republican lawmakers had pushed to contest results in Arizona, Pennsylvania and other states, citing election irregularities in some states Biden narrowly carried over President Donald Trump.
After authorities secured the Capitol, lawmakers resumed the electoral vote count late Wednesday, about the time Feenstra released a statement saying it was time to end the uncertainty about the election, though he didn't cite Biden by name.
"When I was sworn into office on Sunday, with my hand on our family's Bible, I took an oath to uphold the Constitution of the United States. Today, that is what I'll do," Feenstra said. "The Twelfth Amendment to the Constitution states, 'The person having the greatest Number of [Electoral College] votes for President, shall be the President, if such number be a majority of the whole number of Electors appointed.' To date, no state has sent a new slate of electors -- even though they have the constitutional power to do so. Therefore, the results of the Electoral College will stand."
At the same time, Feenstra said he supports Republican efforts to hold congressional "hearings on election integrity, so Iowans and all Americans can once again have faith in our elections."
The violent assault on the Capitol reduced the enthusiasm of some Republicans trying to overturn Biden's win, as challenges were lodged only against Arizona and Pennsylvania.
Feenstra was among a minority of Republican House members who voted against the two objections. GOP House members voted 133-59 and 121-83, respectively, to uphold the challenges, while 220 Democrats unanimously voted against them. Senate Republicans voted 44-7 and 45-6, respectively, against the objections.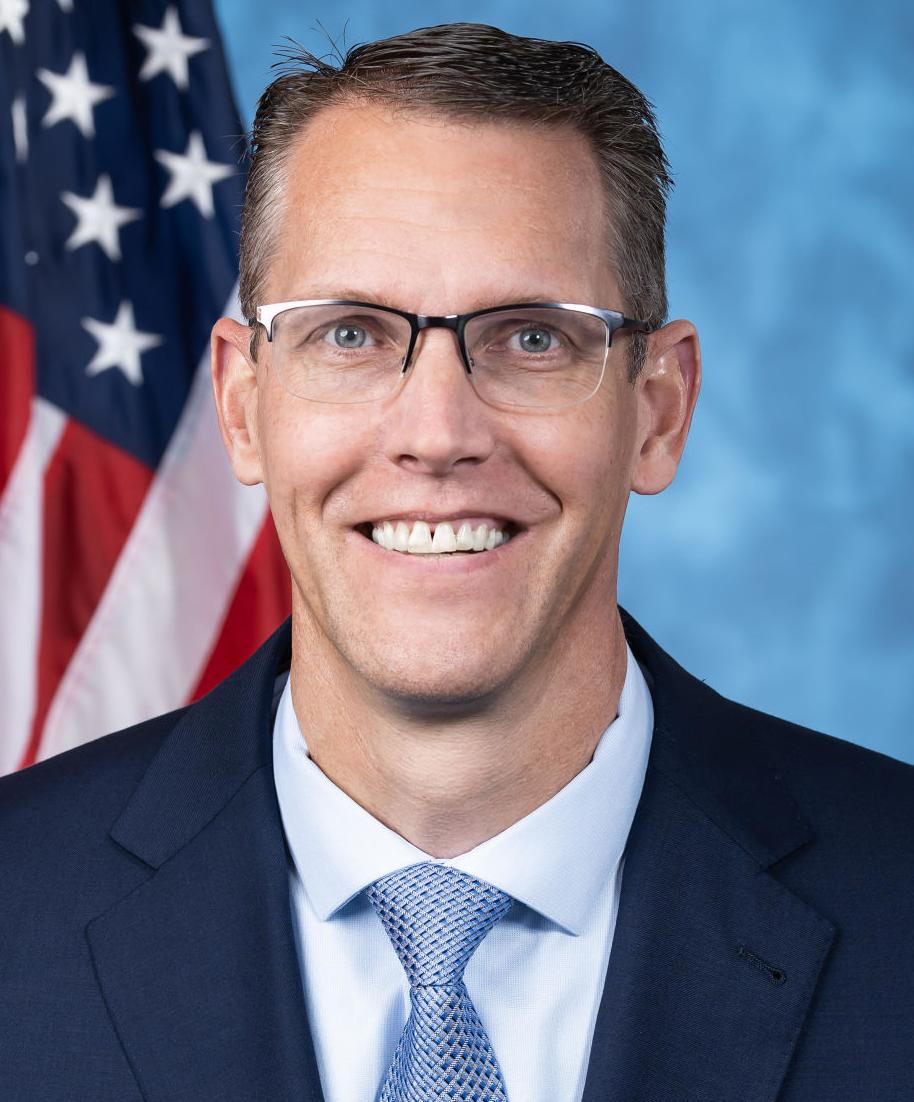 In his statement, Feenstra also addressed the tense and unruly episode.
"Today is a very sad day in our nation's history. While every American has a First Amendment right to free speech, which includes the right to peacefully protest, violence is never the answer. A woman died during the events that unfolded. Our beautiful Capitol -- a symbol of our Republic -- was desecrated in front of the world," he said in the release.
Trump, who supported Feenstra in his Iowa 4th District Congressional seat bid in 2020, raged Wednesday against Republicans who didn't support him in challenging the electoral results.
"The States want to redo their votes," Trump tweeted, prior to Twitter suspending his account later in the day. "They found out they voted on a FRAUD. Legislatures never approved. Let them do it. BE STRONG!" That tweet was marked by Twitter with the message, "This claim about election fraud is disputed."
At least 12 senators and more than 100 House members had allied with Trump had pledged to challenge the results from several battleground states, citing Trump's repeated, baseless charges of widespread fraud.
"I will always be a strong advocate and supporter of efforts to uphold the security and trust Americans have in our election system, such as implementing strict voter ID laws like we have here in Iowa," Feenstra said. "That is why I signed on to a letter with my freshman colleagues urging House leadership to take action and support the integrity of our election process."