STORM LAKE, Iowa -- The Trump administration will send election observers to monitor polling places in Buena Vista County on Tuesday.
Of the 35 cities and counties in 19 states where U.S. Justice Department personnel will monitor compliance with federal voting rights laws, Buena Vista County is the only jurisdiction in Iowa.
"They are just coming to observe, to see how the process is going," Buena Vista County Auditor Sue Lloyd said in an interview. Lloyd said she welcomes the review by DOJ workers.
About 25 percent of the 20,260 Buena Vista County residents are Latinos. Storm Lake, the county seat, is home to two large meat plants that employ hundreds of immigrants.
Lloyd, the county's chief election official, said she's been talking with federal officials for two years on the requirement that the county print voter registration materials and ballots in both English and Spanish.
She said certain census data summarizing the educational levels of fifth grade students in the county triggered that requirement, so since January 2017 the voting materials have been printed in both languages for such balloting opportunities for school board member selection and the June party primary election.
Lloyd said the county sought to get one or two election precinct workers who are versed in two languages in some polling places. She said there should be seven such bilingual poll workers in Storm Lake and one in Alta, but that didn't pan out as she hired personnel for the election.
"We do have some bilingual workers in our precincts, not as many as we should have," she said. "They are hard to find, they have other jobs" on a weekday.
She added, "We are trying to do everything that we can on what we are required to do."
Iowa Secretary of State Paul Pate on Monday said he would hold a Tuesday morning press conference to discuss election cybersecurity and steps the state is taking to protect the integrity of the vote.
Storm Lake is part of Iowa's 4th District, where incumbent U.S. Rep. Steve King, known for his outspoken views on immigration and Western civilization, finds himself in an unexpected tough fight with Democrat J.D. Scholten. 
The number of jurisdictions with DOJ election monitors Tuesday is similar to the last midterm election in 2014, when the Obama sent monitors to 28 jurisdictions in 18 states.
This year, the 35 locations include two in North Dakota and one in South Dakota, all on Native American reservations.
U.S. Attorney General Jeff Sessions said the DOJ is "using every lawful tool that we have, both civil and criminal, to protect the rights of millions of Americans to cast their vote unimpeded at one of more than 170,000 precincts across America... Likewise, fraud in the voting process will not be tolerated. Fraud also corrupts the integrity of the ballot."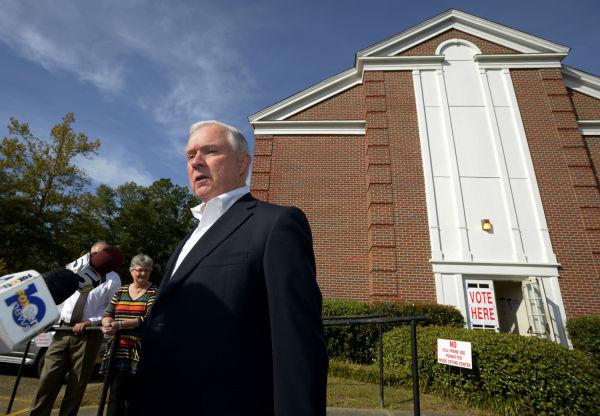 Mark Stringer, executive director of the American Civil Liberties Union of Iowa, in a statement to the Journal said the group supports the DOJ steps Tuesday.
"We share an interest in protecting the right of all eligible voters to participate in Tuesday's election and presume that the civil rights division of the DOJ will be working to ensure that voters in Buena Vista County will be able to vote," Stringer said.
Sessions said complaints related to disruption at a polling place should always be reported immediately to local election officials, including at the precinct place. Complaints related to violence, threats of violence or intimidation at a polling place should be reported immediately to local police authorities by calling 911. 
DOJ staff will be available all day by phone to receive complaints. Voters can call at 800-253-3931 or 202-307-2767.