SIOUX CITY -- Local leaders dug shovels into the dirt under sunny skies Wednesday at the site of the future Siouxland Expo Center to ceremonially break ground on the nearly $15 million project.
The multi-purpose venue, which will be built on a parcel of land bounded by Interstate 29 and the Floyd River channel, boasts 80,000 square feet of exposition space. Organizers envision attracting a wide range of activities, from large trade shows to youth sports tournaments. Once completed, the building will be owned by the nonprofit Siouxland Expo Center and managed by the city of Sioux City.
"It fulfills a missing need in our community," Mayor Pro Tem Dan Moore said. "The artificial sports turf provided in this facility will be a big benefit for our local teams and keep families home for tournaments instead of having to travel hours away to participate."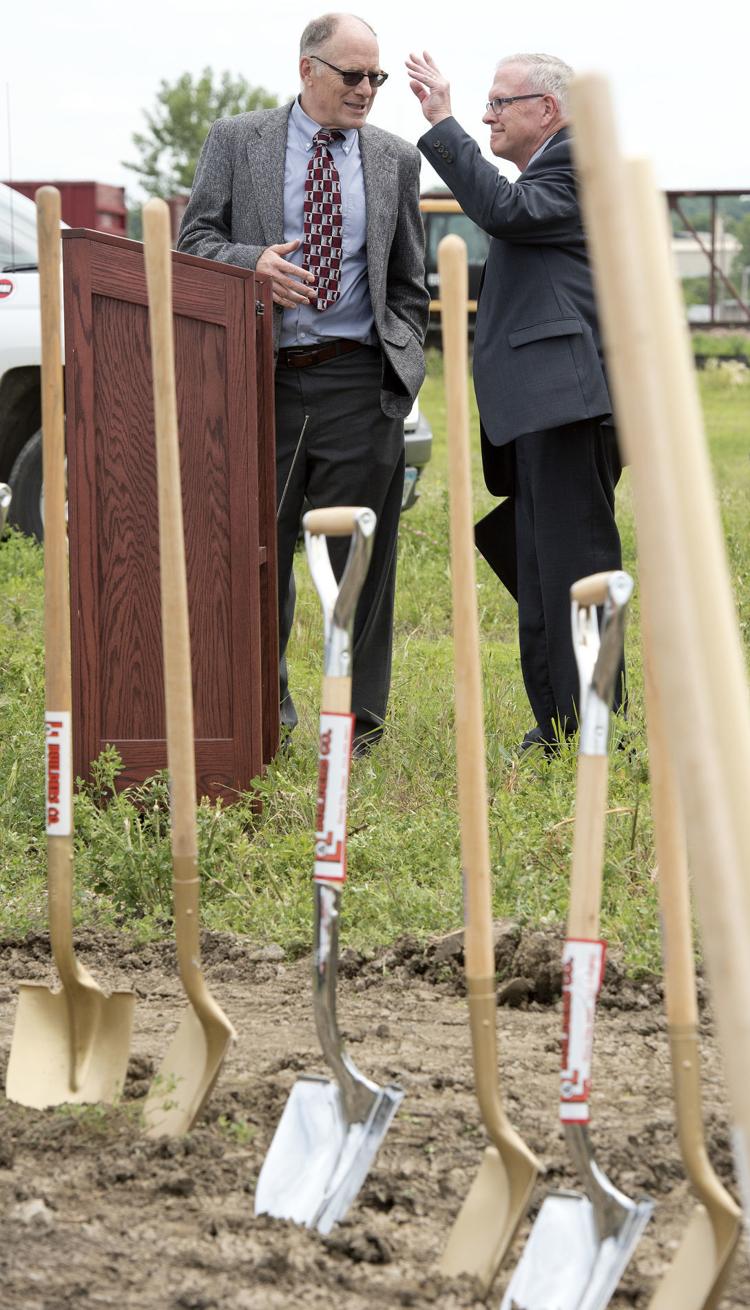 You have free articles remaining.
Local leaders have been working for more than a decade to bring an ag-focused expo center to Woodbury County. But after costs rose to around $17 million -- $5 million above earlier estimates -- organizers were forced to downsize the project and change its emphasis.
The word "Ag" was dropped from the building name, reflecting not only the reduced emphasis on equestrian shows, but also the broader events envisioned for the center. A number of changes were made to reduce expenses, including cutting the overall square footage. The building will be big enough to install a full-size artificial-turf field for football and soccer games.
The city Parks and Recreation Department, which currently is housed in the Long Lines Family Rec Center, also will move its offices and activities to the Expo Center, including its climbing wall. Other Expo Center features include two conference rooms, locker rooms and a concession/kitchen area.
"The Expo Center has evolved in size, purpose and location for over a decade," Expo Center Board President Dirk Lohry said. "This groundbreaking ceremony marks the first physical step in a building taking shape. A year from now, it will open ... Kids will play soccer and softball in an enclosed, climate-controlled arena; and large shows will be held regularly. Great events will take place here where people will come together from our community and from far away to trade and to learn and to compete."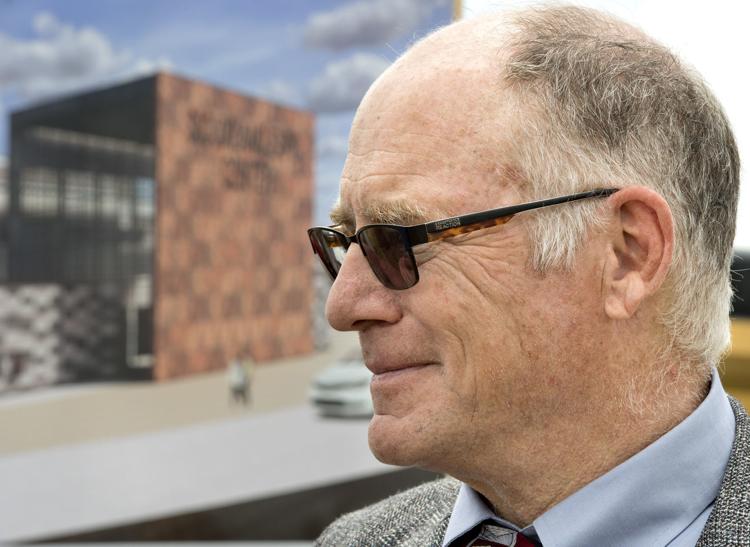 Lohry announced that Great Southern Bank contributed $250,000 to become the naming sponsor for the athletic field. Great Southern Bank Field, which will be the size of a regulation soccer field, can be divided into 12 different sizes.
"We're very proud to invest in the Siouxland Expo Center and we're excited to be standing next to a lot of tremendous supporters of this project," said Cindy Aspeotis, corporate services officer for Great Southern Bank. "This is going to provide the community with an opportunity to host a variety of events that will help the economic development of our city and make Sioux City a destination for many."
Other organizations that have made financial commitments for naming rights, include Missouri River Historical Development, MidAmerican Energy and the Hard Rock Hotel & Casino Sioux City.
The City Council awarded a $14.94 million contract to L&L Builders for the Expo Center in May. The center, which is expected to open next summer, is part of Sioux City's Reinvestment District, a combination of four projects that will leverage a combined $13.5 million in future hotel and sales taxes generated in the downtown district. The Expo Center is expected to use $6.5 million of that amount, along with $2 million from the city and $1.5 million from Woodbury County.