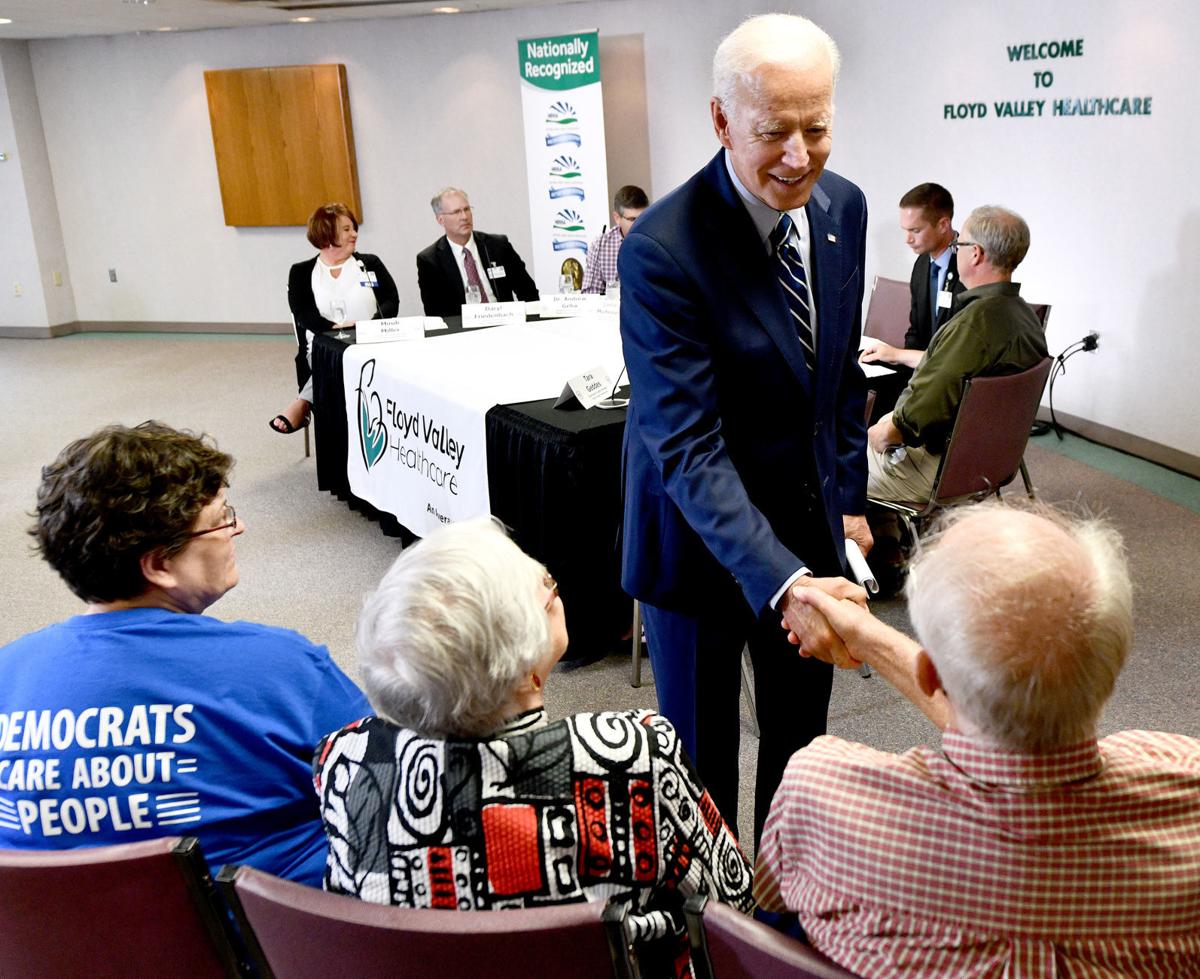 SIOUX CITY -- Former Vice President Joe Biden said Tuesday he's best versed to repair the United States' frayed standing on the world stage, take bold action on climate change, and reverse the coarse public discourse exhibited by Republican President Donald Trump.
"The things that need to be badly done for the country fall into my wheelhouse, things I have done my entire life," Biden told the Journal's editorial board.
"The next president is going to inherit two things -- a badly divided nation and a world in disarray. I've been roundly criticized by the people seeking the (Democratic) nomination. I talk about having to unite the country. They say I'm naive. I find it interesting, I'm the old guy and I'm naive. They usually don't go together. They point out, 'Yeah, Biden was able to put together compromises with Republicans over the years,' and so on and so forth, but he doesn't understand this new Republican Party."
Biden, 77, who served as vice president for eight years under President Barack Obama, is the frontrunner for the Democratic nomination this year. He's polling in the top tier nationally and in Iowa, site of the Feb. 3 first-in-the-nation caucuses.
During his meeting with the Journal editorial board, he rattled off a series of accomplishments as vice president and as a senator from Delaware, which he said included a ban on assault weapons in the 1990s, passage of the landmark Affordable Care Act in 2009 and negotiating the Paris accord to reduce greenhouse gas emissions internationally.
On the opening day of testimony in the Senate for Trump's impeachment trial, Biden didn't bring up the topic, although he said he came into the race expecting he'd be pummeled with a lot of "dirty" rhetorical broadsides.
"I knew this would be a very ugly, ugly campaign," Biden said.
A July phone call Trump made to Ukrainian President Volodymyr Zelenskiy about gathering potentially damaging information on a son of Biden sparked the impeachment inquiry in the Democratic-controlled U.S. House.
Biden said he doesn't like how Trump dismissed the reported interference by Russia in the 2016 election, and how the president slammed the usefulness of U.S. intelligence agencies in gathering key information. That's consistent with Trump going counter to key American principles, Biden said, including Trump supporting people who have embraced right-wing hate groups in places such as Charlottesville, Virginia.
"The president can also breathe oxygen to those people who come out from under rocks ... Our reputation has been so badly sullied," he said.
At one point in fielding questions for an hour, Biden riffed on his penchant for loquaciousness: "If I give you too much, cut me off, because I'm beginning to bore myself."
He gave lengthy detailed answers on how to combat climate change and for what he called sensible gun control legislation that doesn't upset the Second Amendment right to bear arms. Biden began by pointing out "nothing about any one of the amendments is absolute," such as the First Amendment of free speech doesn't enable a person to yell "fire" in a crowded theater.
Biden said it is terrible children in K-12 schools have to be worried about school shootings. He proposes background checks for gun purchases and limiting the number of bullets that can be in magazines of guns.
"From the very beginning, we've been able, under the Second Amendment, to decide who can own a weapon and what kind of weapon can be owned," he said.
Biden added, "Explain to people that what you're doing is not confiscating their shotgun, not putting them in a position where they in fact cannot continue to hunt ... I would draw the line on how many rounds you can have in that weapon, how many rounds. You cannot be in a situation -- look, the majority of people are killed in these mass shootings within the first 20 seconds, and that requires a gun that can fire a whole hell of a lot of rounds at one time. There is no need for that. If you need a semi-automatic weapon to go hunt, you're a lousy hunter."
John Kerry campaigns for Joe Biden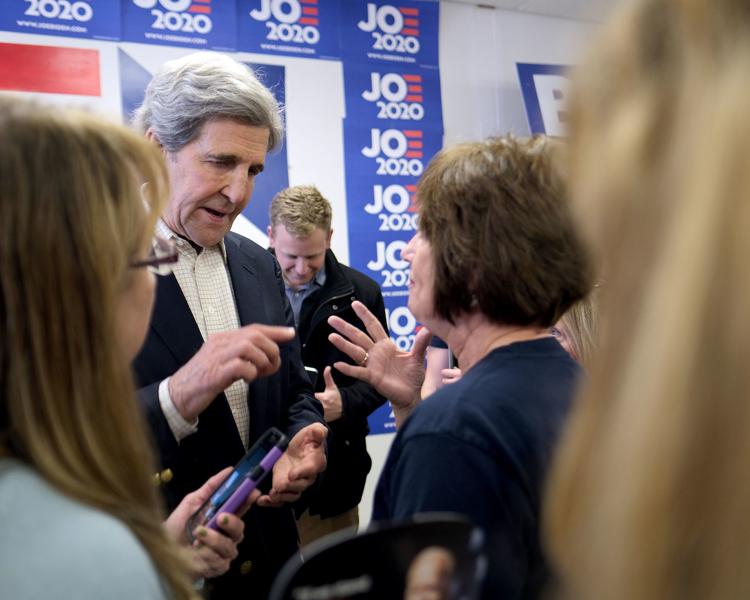 John Kerry campaigns for Joe Biden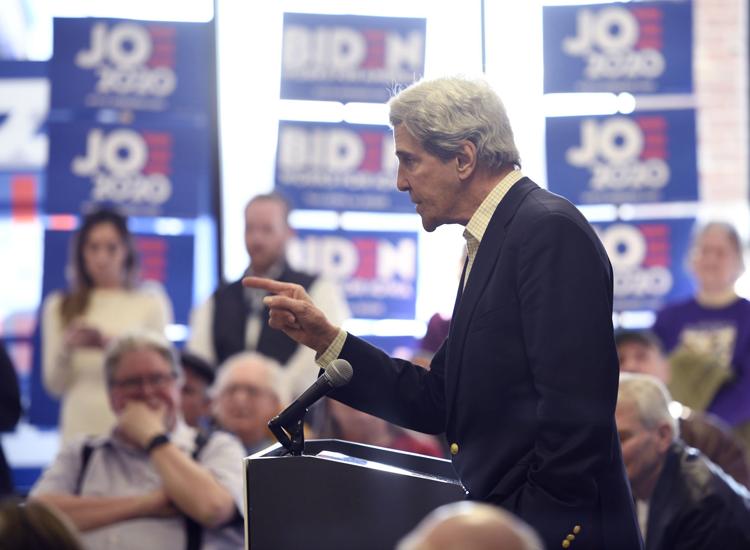 John Kerry campaigns for Joe Biden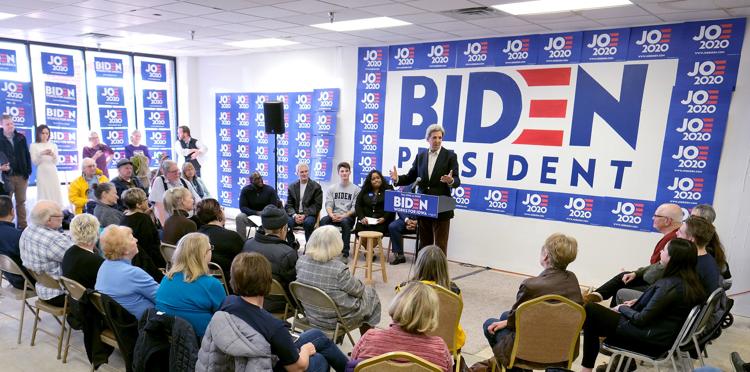 John Kerry campaigns for Joe Biden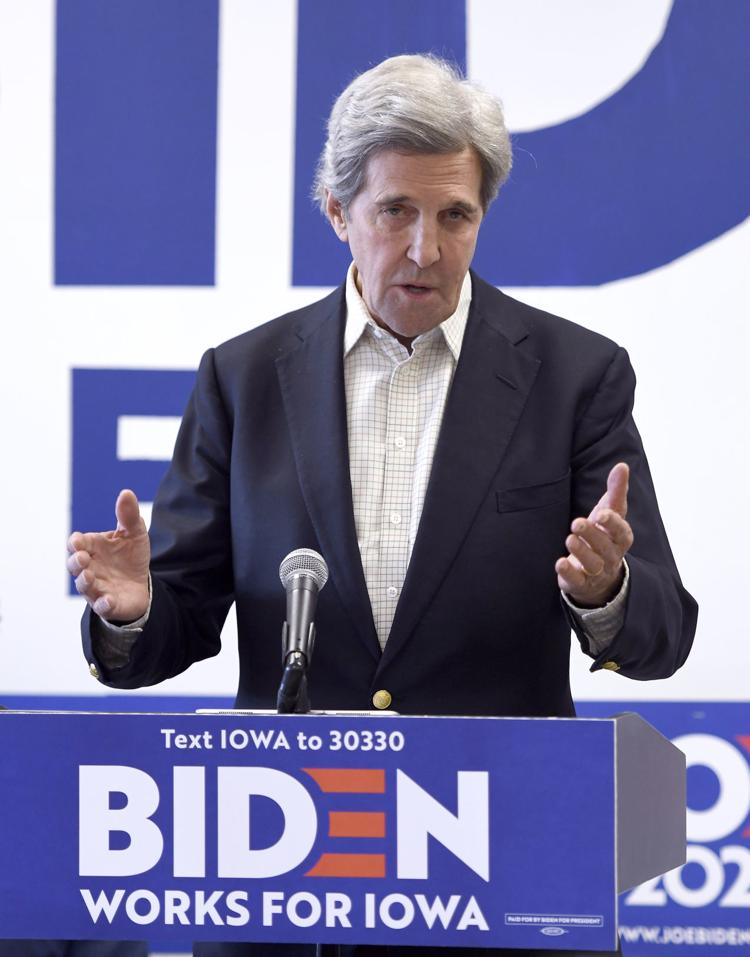 John Kerry campaigns for Joe Biden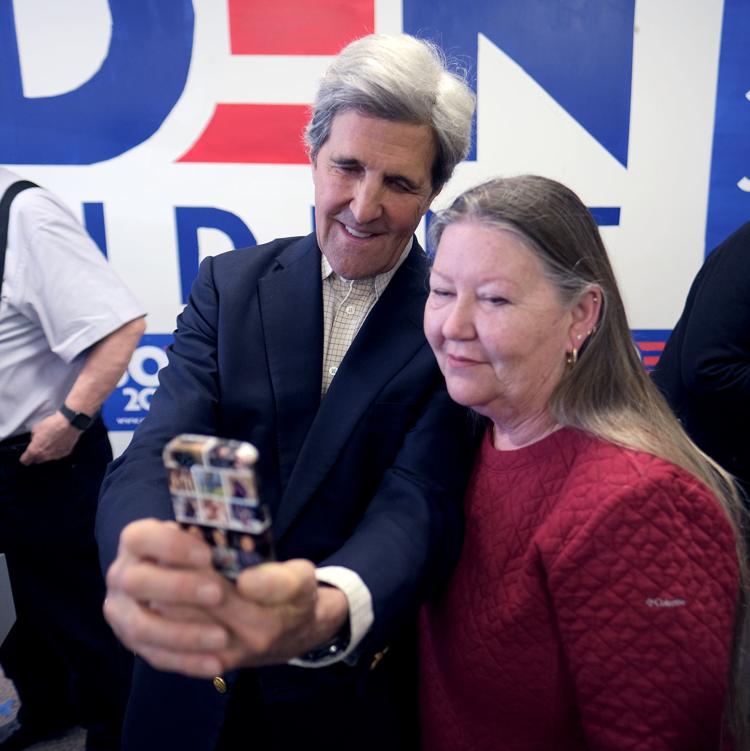 John Kerry campaigns for Joe Biden
John Kerry campaigns for Joe Biden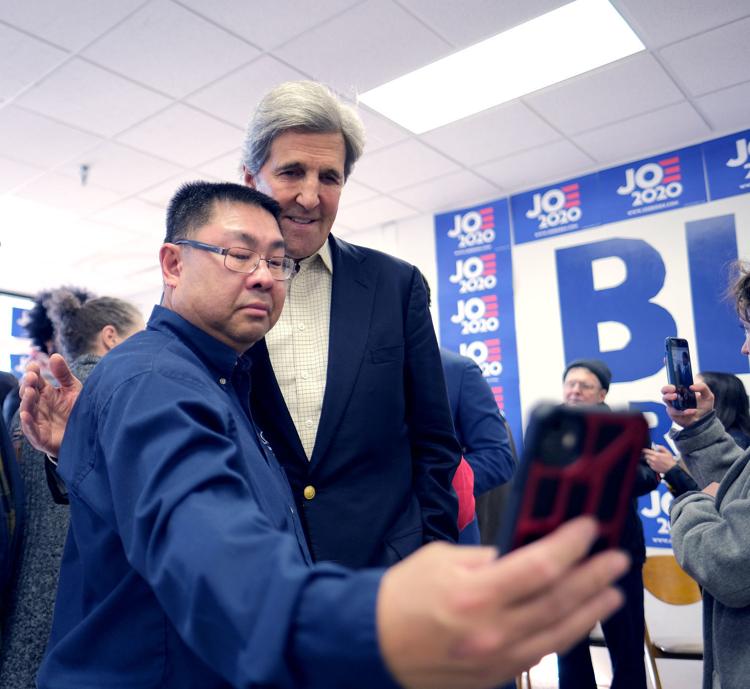 John Kerry campaigns for Joe Biden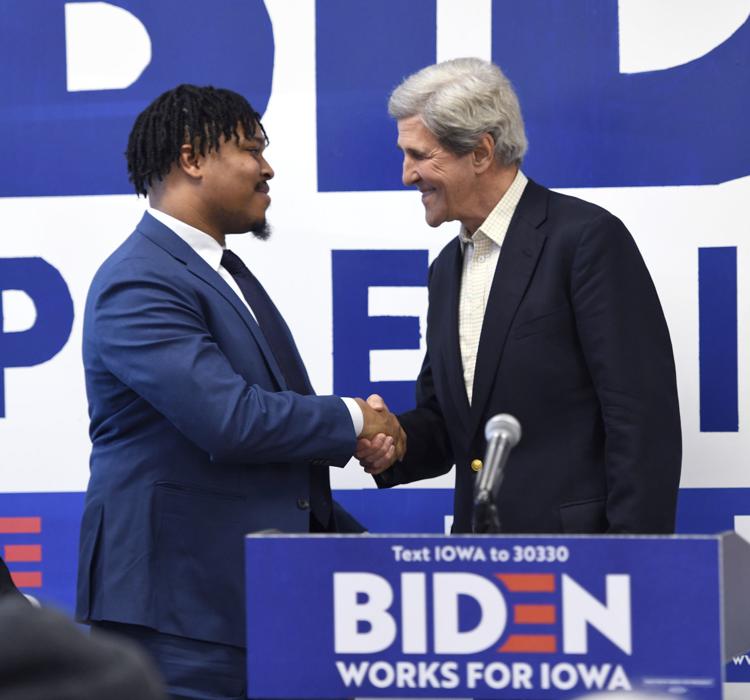 John Kerry campaigns for Joe Biden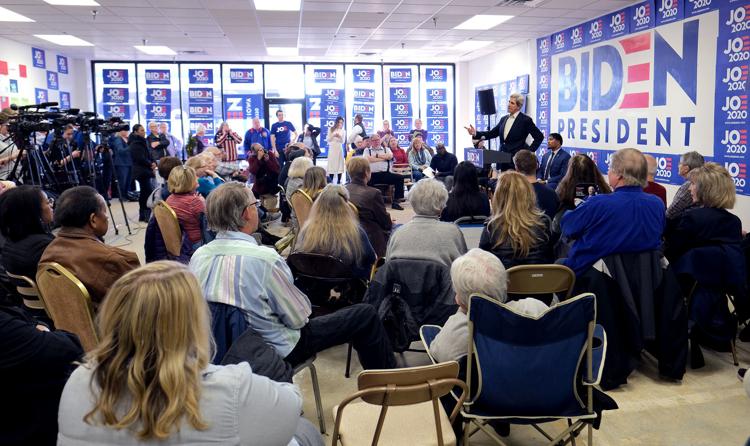 Get Government & Politics updates in your inbox!
Stay up-to-date on the latest in local and national government and political topics with our newsletter.