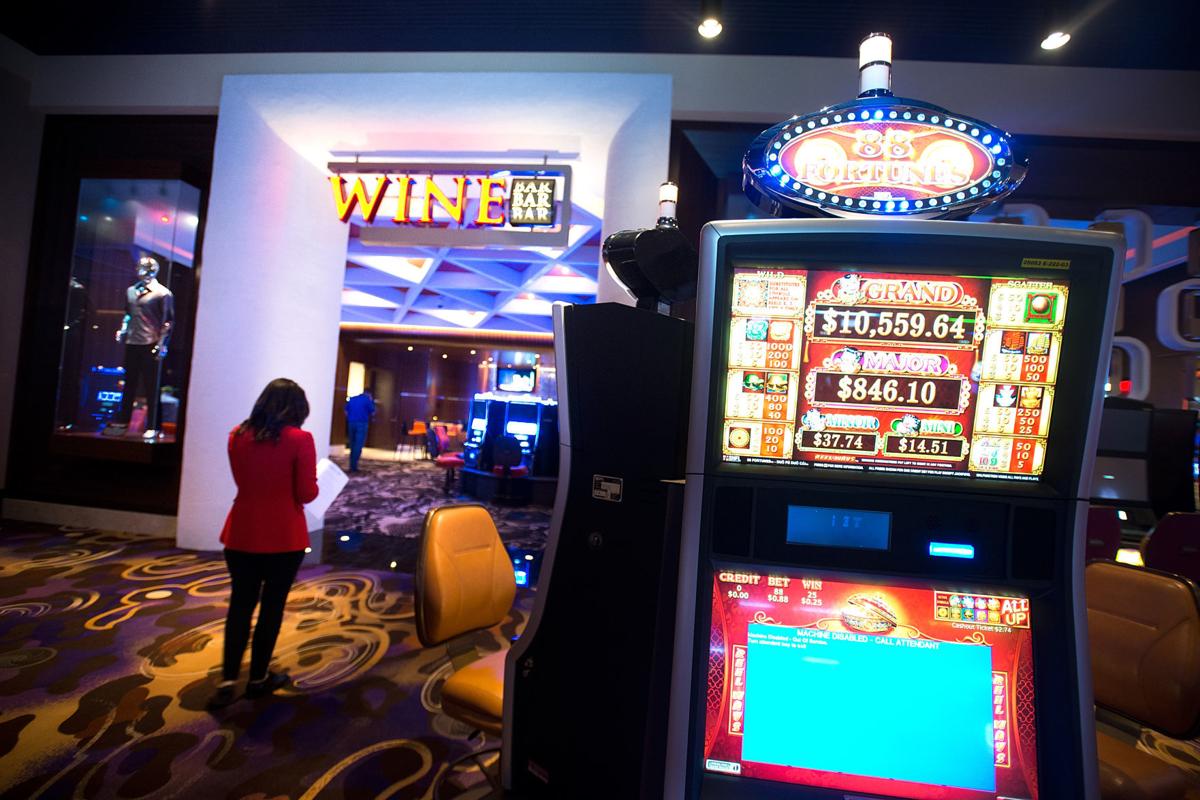 SIOUX CITY -- Local charitable and civic endeavors will get a cut of the wagers placed on pro and college sports at Iowa casinos.
The nonprofits, formerly known as Qualified Sponsoring Organizations, or QSOs, already receive a portion of casino revenues -- at least 3 percent -- through agreements signed with the private operators.
Missouri River Historic Development, which holds the Hard Rock Hotel & Casino Sioux City's license, collects 4.25 percent of the downtown casino's gross revenues. In the most recent budget year, which ended June 30, 2018, the Hard Rock reported revenues of $80.9 million. MRHD's share amounted to about $3.4 million.
With a month to go, the Hard Rock's gross revenues in the current fiscal year total $69.8 million, according to state data.
Each year, MRHD distributes its revenues to a bevy of local nonprofit groups and governmental entities in Woodbury County and four neighboring counties in Iowa.
MRHD executive director Mark Monson said it's too early to tell how much more money the nonprofit will net from sports betting.
"I think the total amount that will eventually be taken in will be huge," Monson said Friday. 
The Legislative Fiscal Bureau estimates annual sports wagering revenues will range from about $1.86 million to nearly $630,000, with the higher forecast assuming 15 percent of the eligible population placing bets. The 6.75 percent state tax on revenues would generate between $630,000 and $1.8 million for the state coffers, according to the nonpartisan agency. The estimates include revenues from wagering on pro and college games at the casinos or on mobile apps, as well as on daily fantasy sports sites like DraftKings and FanDuel. 
The Iowa Racing and Gaming Commission has been reaching out to QSO leaders to make them aware of the .75 percent of sports gaming revenues the nonprofits are entitled to under the legislation, IRGC administrator Brian Ohorilko said at the commission's monthly meeting Thursday. 
The commission staff has been working "thoroughly and swiftly"" to develop rules for the new form of betting, with a goal of allowing casinos to take their first sports wagers in early to mid-August, Ohorilko said.

"The industry is requesting a pretty aggressive timetable to have things implemented by August," Ohorilko told the commission at its meeting at Diamond Jo Worth Casino near Northwood. "We're doing everything we can to do that, but making sure that we're doing it the right way."
Ohorilko said the new rules, required by the legislation, should be posted on the IRGC website by July 1. The commission then will hold a public hearing on the rules at its July 11 meeting at Prairie Meadows in Altoona.
Officials at the Hard Rock and Grand Falls Casino & Golf Resort near Larchwood have pledged to have their sportsbooks up and running as soon as the IRGC gives final approval, which should come in time for the NFL and college football seasons this fall.
At Thursday's meeting, the IRGC approved remodeling plans requested by the Hard Rock and Grand Falls to free up casino space for their new sportsbooks. 
Work is set to begin Monday on the Hard Rock's project to convert 400 square feet of existing casino space into a sportsbook. Grand Falls also plans to start soon on remodeling an area that formerly housed live musical performers on weekends.
Since Iowa legalized casino gambling in 1989, MRHD has distributed more than $35 million to an array of charitable and civic groups in Woodbury County.
Each spring, MRHD awards competitive grants of up to $10,000 to nonprofit and local government groups. On Thursday, MRHD announced it would start taking applications for grants between $25,000 to $250,000. A total of $1 million will be distributed to applicants this fall.
The grant program is open to nonprofit organizations and public entities in Woodbury, Plymouth, Ida, Cherokee, Crawford and Monona counties. The neighboring counties must shown their projects also will benefit Woodbury County residents.
Past MRHD gifts also have funded college scholarships, and helped build a number of large-scale projects, including the city-owned Tyson Events Center.
On its own, the nonprofit group also built the Sioux City Lewis & Clark Interpretive Center and adjacent Betty Strong Encounter Center. MRHD now annually grants about $535,000 to maintain and operate the riverfront educational centers, which attract tourists from around the country.
Get Election 2020 & Politics updates in your inbox!
Keep up on the latest in national and local politics as Election 2020 comes into focus.