SIOUX CITY --  Many of the 16 Siouxland legislators headed to Des Moines have tax relief, workforce development and education funding as top of mind as they head for opening of the session on Monday.
The Iowa Legislature remains in Republican control in 2020, as the session that is scheduled for 100 days through April beckons.
Gov. Kim Reynolds and Republicans, who hold majorities of 32-18 in the Iowa Senate and 53-47 in the Iowa House, say they want to build on 2018 tax-relief efforts and simplify areas of the code at a time the state budget has a surplus.
Democrats in particular are pointing to more education funding. At the Sioux City School District, school board members have sought more funding than the amount of supplemental state aid than the percentages of 2.06 percent, 1.1 percent and 1 percent of the last three years, and Democrats are saying they want higher percentages too.
The congressman claimed some political foes sought to damage him, citing "folks behind the scenes that called the hit." He added: "I am the poster child for when the national media runs amok and misquotes someone ... It was absolutely strategized." 
Thirteen of the 16 Siouxland legislators responded to a Journal request to share their top two legislative priorities for the year.
Sen. Jim Carlin, R-Sioux City, District 3
1. IEP Behavioral Placement Study Bill
In Senate file 316, I requested an interim study committee to make recommendations relating to special education program requirements and outcomes for students with severe emotional and behavioral problems who have individual education programs (IEPs). Committee members, which included some educators, discussed how inclusion requirements and least restrictive environment placements affect the classroom, teaching staff, teacher retention, teacher professional development, and student and peer outcomes when children requiring special education are placed in a general education classroom. The initial proposals will provide specialized teacher training, alternative placements and define "guard rails" for classroom clears.
2. Veteran's Trust Fund management
The Veteran's Trust Fund balance going into 2018 was approximately $30 million. The fund's return on investment for the year was a meager $600,000 or 2 percent. I have asked the State Treasurer to research placement of the fund into an alternate investment platform similar to the one IPERS employs, which has had an annual yield of 6 to 7 percent. If permissible, it could triple the amount of discretionary money available to fund our veterans programs.
Sen. Randy Feenstra, R-Hull, District 2
1. Judicial constitutional amendment
From the three-day waiting period to the Heartbeat Bill, activist judges have put restrictions on the legislative process. This session, all the pro-life groups and many of us in the Legislature are working together to bring back power to the people by creating an constitutional amendment that will restore legislative authority and stop the overreach of the court.
We have taken in excess tax dollars over the last few years and Iowa's emergency funds are now full. I will again be working on a plan to reduce income taxes further so we can compete with our neighboring states, and so families and businesses have more money to spend in our economy.
Sen. Jackie Smith, D-Sioux City, District 7
1. Adequate school funding
Per pupil supplemental state aid for K-12 schools has fallen behind inflation by more than 2.1 percent over the last three years. In setting SSA for 2020-21, I will push to fund schools above the cost of inflation. Iowa can not continue to shortcut education investment for students if we want a world class educational system.
2. Bring better jobs to our area
We need to work with local stakeholders to create renewable Iowa energy jobs. Good jobs can also be created by investing in infrastructure improvement. I will continue work to raise the minimum wage, as I did when I was a Woodbury County Supervisor.
Sen. Zach Whiting, R-Spirit Lake, District 1
1. Workforce and economic growth
The best way to grow the economy is to cut taxes and reduce burdensome regulations to ensure Iowa is an attractive place for workers to move and businesses to grow. I introduced three innovative bills to attract workers from other states.
I encourage the House to pass the four important welfare reform bills we passed in the Senate last year, including a bill to require able-bodied individuals on public assistance to work, volunteer, or attend school at least 20 hours per week in order to continue to receive assistance. We need to ensure that the limited dollars in our budget for public assistance go to those who need it the most.
Rep. Jacob Bossman, R-Sioux City, District 6
With unemployment below 2 percent in Northwest Iowa, a lack of workforce continues to be a major impediment to growth in our region. I plan to focus on that problem in a variety of ways, but chiefly in the areas of childcare and housing.
1. In regards to childcare, the barriers are access and affordability. We must incentivize expansion in that field while keeping down costs.
2. With housing, businesses cannot attract workers without affordable housing options. The Workforce Housing Tax Credit works; let's expand it and make it available in all communities.
Rep. Chris Hall, D-Sioux City, District 13
Despite low unemployment, economists have said wages are not keeping up with basic costs in recent years. It has prevented an important piece of economic recovery, and families in Iowa need to see a wage that competes with our neighboring states.
2. Early childhood education and child care
You have free articles remaining.
Child care is increasingly difficult to find in rural areas and too expensive to allow many families access. The state should increase access pools to both, ensuring kids can begin life on the right path.
Rep. Dan Huseman, R-Aurelia, District 3
1. Passing a balanced budget.
State finances are healthy, but we will be cautious in our spending because of several unknowns, including trade wars and renewable fuels.
2. I am interested in working on workforce development, childcare assistance and affordable housing. These three issues are closely tied together, and are statewide problems.
Rep. Tom Jeneary, R-Le Mars, District 5
1. Address rural Iowa needs
There are three components to this program, with affordable housing, affordable child care and broadband access
We must address this growing problem and continue funding for treatment, outpatient services and trained personnel. Even though we have a surplus in the state treasury, we will want to be judicious with how we allocate those funds.
Rep. Megan Jones, R-Sioux Rapids, District 2
We are one of just a handful of states in the nation that funds mental health services at the county level. It is time we have a serious discussion about whether this is the best funding model. A lot of folks are looking to a sales tax increase, with a subsequent property tax cut to shift the responsibility of mental health funding from the property taxpayers to a broader base, and I am excited to hear from people about the best way to proceed.
We need to have safe, stable, skilled childcare  that is affordable for working families. I am working on a bill to eliminate the income tax for child care workers. This would boost their income but not on the backs of working families.
Rep. Tim Kacena, D-Sioux City, District 14
It is my belief that all Iowans should have adequate Emergency Services, insuring that the Golden Hour, the short time which a critical patient has for the best outcome, can be achieved throughout the state.
2. Help those who cannot help themselves.
There are far to many Iowans who need public assistance that are not being served or are under served. I am planning on working on the homeless issue and making sure those on Medicare have better access to health care across the state.
Rep. Skyler Wheeler, R-Orange City, District 4
1. Life Neutrality Amendment
This clarifies a decision handed down from our state supreme court that our state constitution does not secure a right to an abortion.
2. Income tax reductions:
Try to speed up the income tax reductions passed in our 2018 Tax Reform bill. If that is not possible, then work to lower the trigger requirements to hit those reductions.
Rep. John Wills, R-Spirit Lake, District 1
That includes the rights contained in the U.S. Constitution and the State Constitution to include life and liberty. Every law that is passed has a potential to take away a right or restrict our Iowans, and I take that very seriously.
Tax reform is needed to equalize some of the disparity we see with neighboring states like South Dakota. We see workforce development as a major issue, but if people are less likely to move to Iowa because our taxes are too high, then we will not be able to impact workforce in a positive way. I would like to shift taxes to different forms of taxes and reduce property tax, income tax and corporate taxes.
Rep. Gary Worthan, R-Storm Lake, District 11
As chairman of the Justice Systems Appropriations Subcommittee my primary focus will be the appropriations to the Department of Public Safety and the Iowa Court system. The DPS is still holding positions open in order to finance operations, as are the courts. My goal will be to assure the share of the overall budget will be adequate to alleviate manpower shortages in both departments.
2. Mental health services
We have recently tasked our regional mental health systems with assuming juvenile mental health services as well. We need new legislation that will assure the regions have the resources necessary to perform these new services with the same success that they have achieved in the adult mental health arena.
Those who did not respond with priorities were Sen. Jason Schultz, R-Schleswig, Rep. Steve Holt, R-Denison, and Rep. Matt Windschitl, R-Missouri Valley.
Fire wagon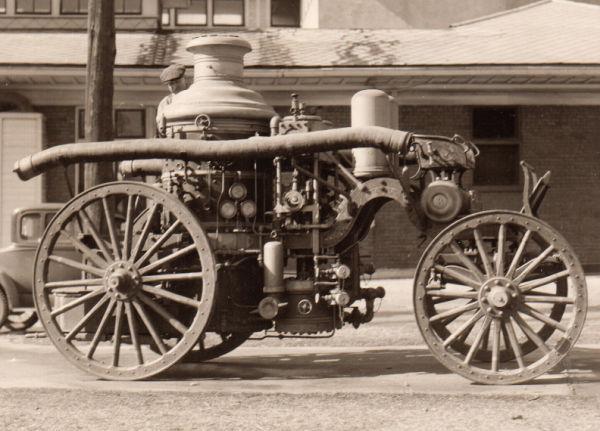 Pumping Billy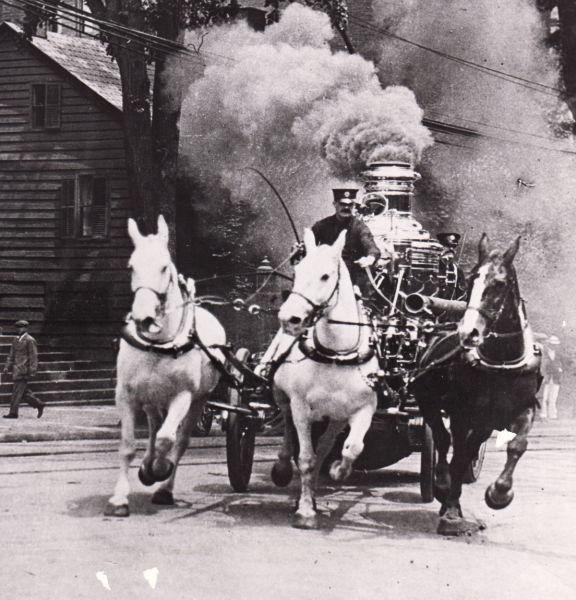 Fire Station No. 4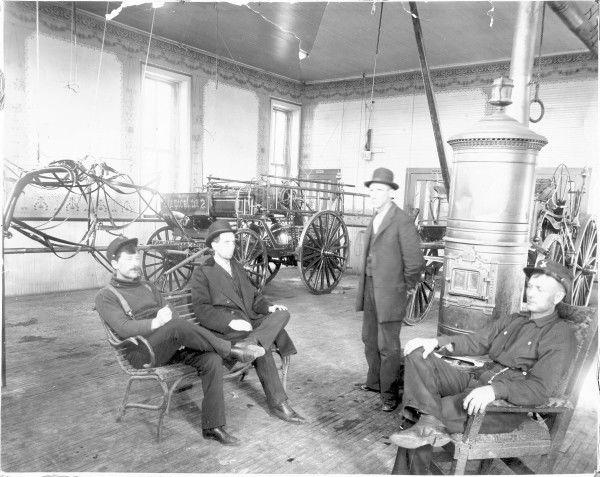 Fire Station No. 4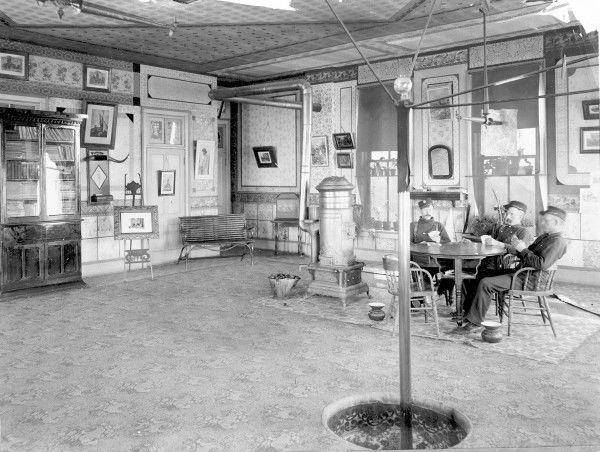 Fire Station No. 1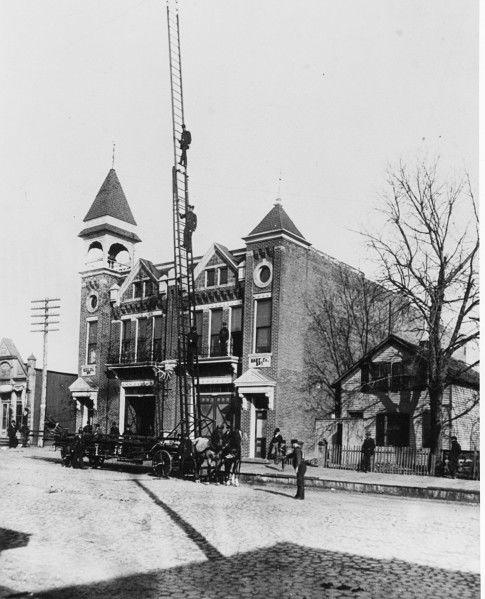 Historical fire station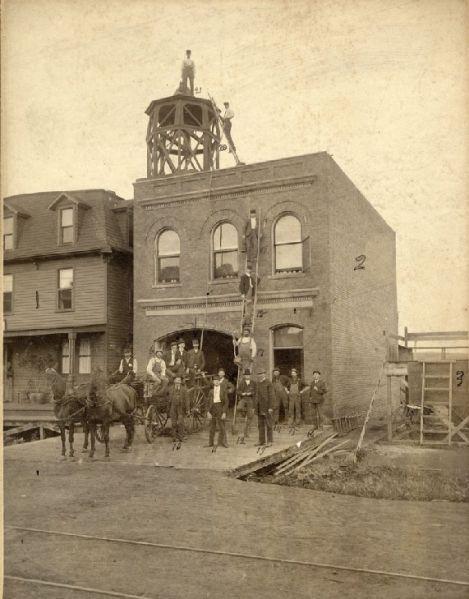 Corbett and Sullivan fire team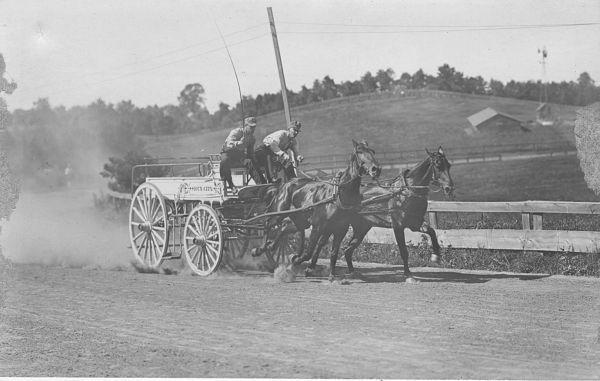 Fire Station No. 5.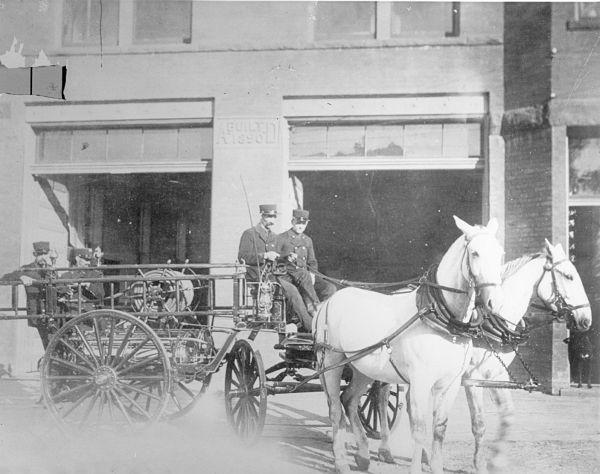 1918 fire truck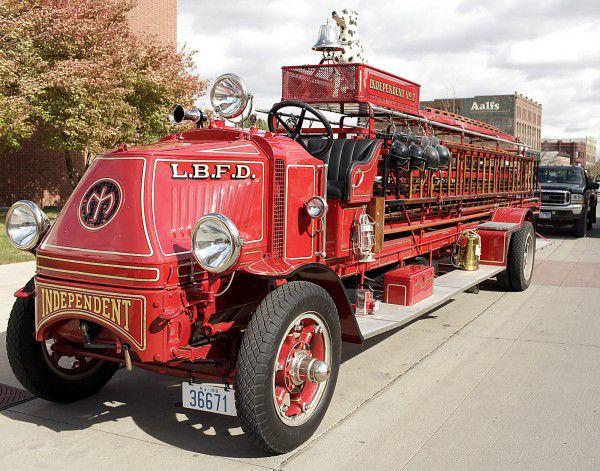 Fire equipment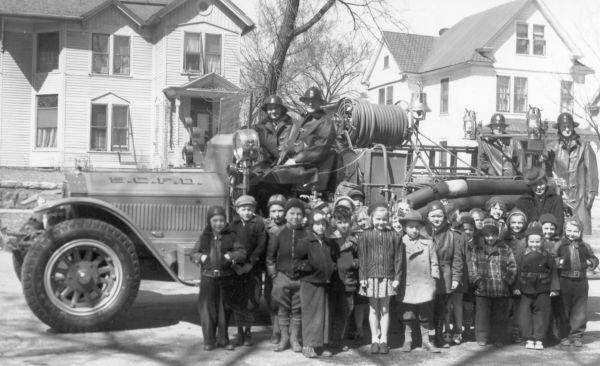 Fire equipment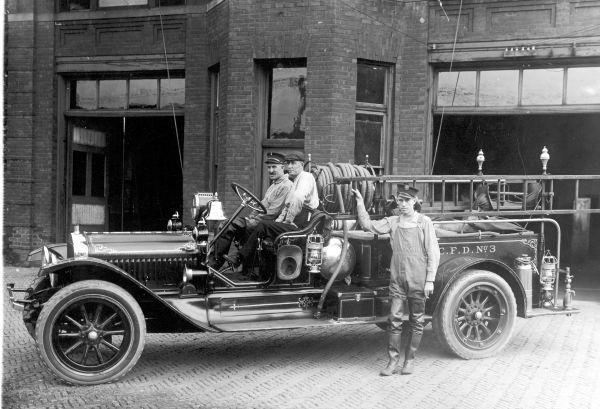 Fire House No. 1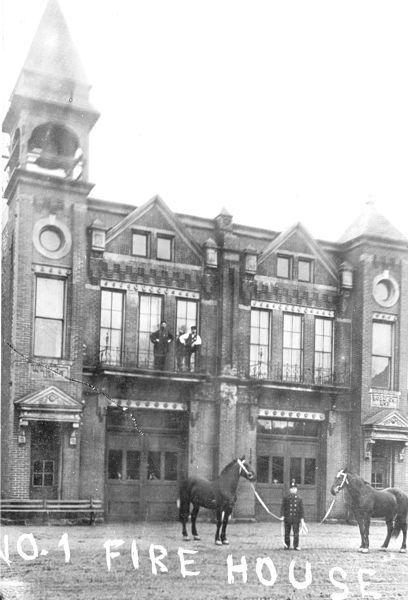 Fire House No. 3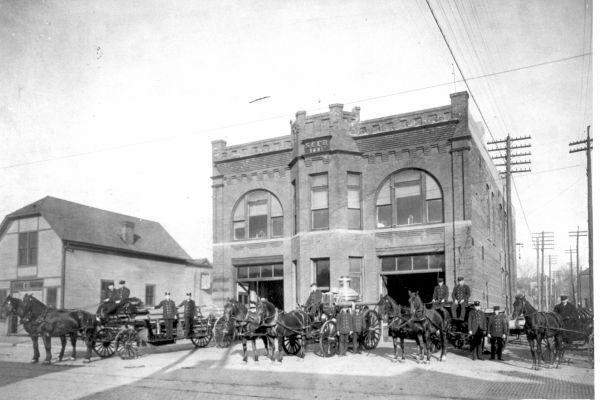 Paddy and Prince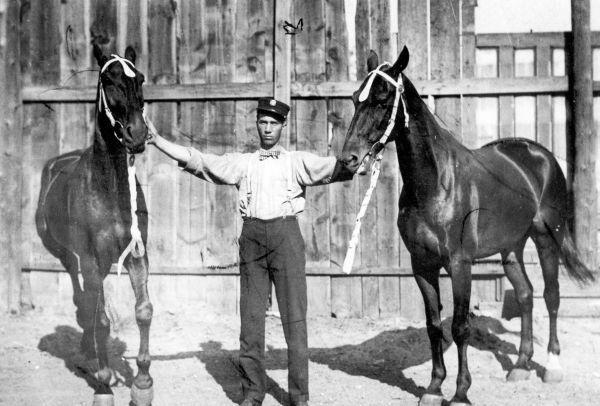 Fire equimpent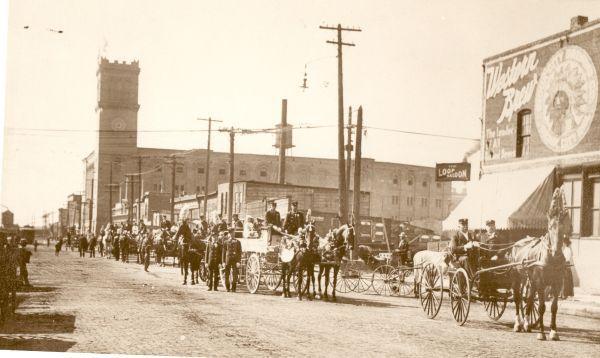 Fire House No. 5
Paddy & Prince 1908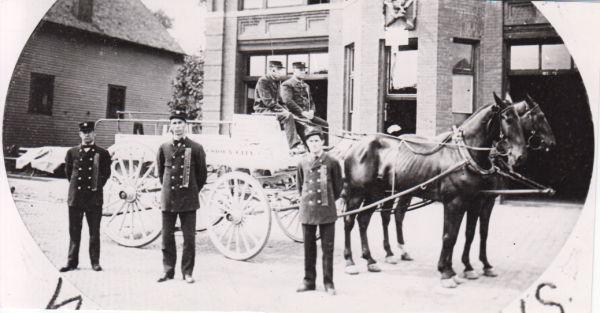 Ambulance practice