SIOUX CITY -- City Council members clashed Wednesday over moving a shelter from Cook Park to Carlin Park during a capital improvements budget session.
Parks and Recreation Department Director Matt Salvatore said the Cook Park shelter, which is near a splash pad, is underused and would be "better served" at Carlin Park, site of the former Leeds swimming pool.
City officials also pointed out that Cook Park is often populated with homeless who tend to congregate and even sleep overnight in the shelter.
"Nobody else uses that shelter in the park?" Councilman Pete Groetken asked Salvatore.
"Not for its intended use, I'll say that," said Salvatore, who declined to elaborate on what "negative activity" has occurred at the shelter when asked by a Journal reporter after the meeting.
Salvatore said his department is looking at adding shade structures within the Cook Park splash pad to offer park goers relief from the sun.
The exchange between Groetken and Salvatore occurred after Councilman Dan Moore requested that an improvement project at Carlin Park be moved up three years to fiscal year 2021. The Parks and Recreation Department has requested $85,000 for fiscal year 2024 to add a shelter and playground equipment at Carlin, where Sunnybrook Community Church recently constructed a basketball court.
You have free articles remaining.
While Groetken told the Journal that he knows the shelter will be well used at Carlin, he said he hates to see it taken away from families in the Cook neighborhood. During Thursday's meeting, the retired police officer noted he saw families using the shelter during last year's National Night Out.
"If we think there's a problem, we need to address it. We just can't remove what we think is what draws them to the park and that's going to eliminate that problem," he said. "I'm just not confident that it will until somebody takes the bull by the horns and addresses it."
Woodbury and Dakota county agencies on one night in January 2018 counted 264 homeless people in shelters and on the streets, down from 288 in 2017 and 348 in 2016. The numbers are widely seen as a minimum representation of the number of people without permanent shelter.
Mayor Bob Scott pointed out during Thursday's meeting that allowing the homeless to sleep in Cook Park overnight is a violation of park rules.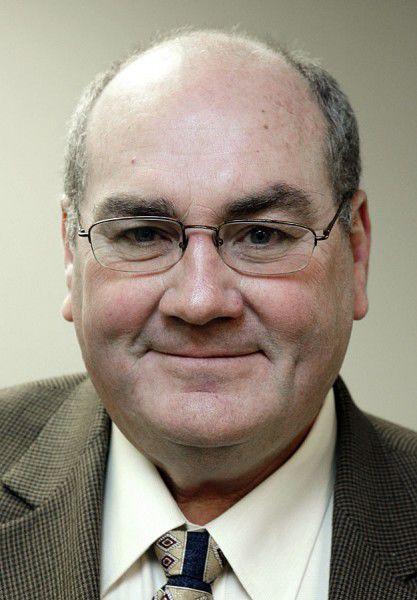 "Why don't you run them out at night at least?" the mayor asked city staff.  "That's not a violation of anyone's human rights. We should not allow people to sleep in the park. I can't go in there technically after 11 o'clock, so why should we allow people to sleep there?"
Salvatore told the Journal that it would be cheaper to relocate the shelter from Cook Park than build a new one at Carlin Park. He said a concrete pad is already in place at Carlin.
"I would say we would have a savings without having to buy a brand new shelter. It's just whether or not we reinvest that additional money back into the park or we use it elsewhere," he said.