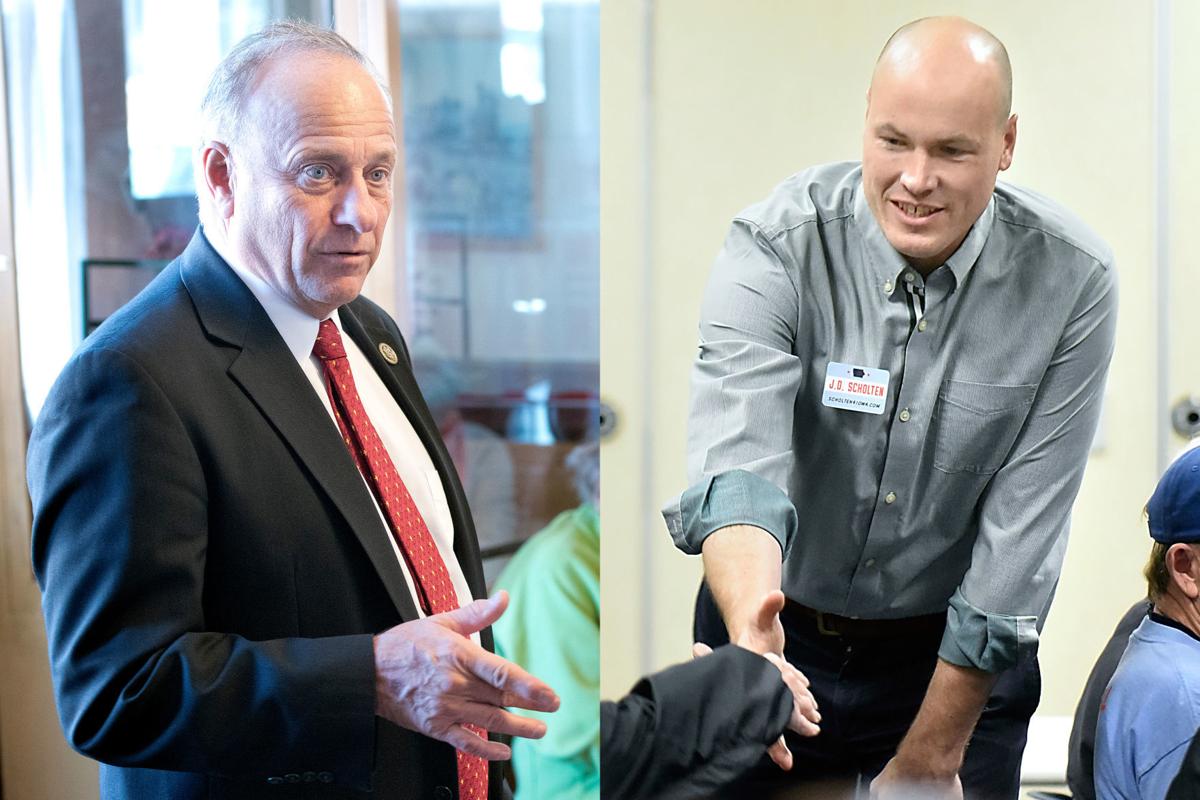 Scholten, of Sioux City, brought in $1,568,499 from Oct. 19 to Nov. 26, according to a post-election report filed Thursday with the Federal Election Commission. The late surge of cash, which came as King fended off a flurry of questions about his support for far-right political parties and candidates, represented nearly half of the $3.2 million Scholten raised during the entire two-year campaign cycle.
King narrowly defeated Scholten by just 10,500 votes, or 50 percent to 47 percent, in Iowa's 4th District, the most Republican of the state's four congressional districts. It was the closest narrowest victory since winning his first term in 2002. Two years earlier, he scored a 23-point win over his Democratic opponent.
Thursday's reports confirm what Scholten said in the final days of the campaign -- a flood of money from out-of-state donors flowed into his campaign as there was a growing perceived chance of him beating the eight-term Republican incumbent.
During the closing days, Scholten tweeted, "Thank you to everyone who has become a part of this incredible movement. In a little over 24 hours, we've received over $350,000 from over 7,500 individuals and signed up dozens of new volunteers."
Counting the report filed this week, Scholten, a former paralegal and professional baseball player from Sioux City, outraised King for a fifth straight quarter.
The latest FEC report shows Scholten ending the period with $122,629 in cash, after paying his expenses. King had $58,715 in cash on hand.
Scholten has not ruled out a rematch, and King has left little doubt he will seek another two-term term.
The Republican sent out a 2020 fundraising appeal on Thursday. In an email, he told supporters, "Friend, you know I'm always the top target of the radical Left, and now a 'new multimillion-dollar organization' bent on pushing the liberal agenda is coming for me, and I need your help NOW to fight back."
King cited the group's leader as Hollywood producer and LGBTQ activist Ryan Murphy, who King said is looking to "defeat rock-solid Republican defenders of our conservative principles" such as himself.
Copyright 2018 The Sioux City Journal. All rights reserved. This material may not be published, broadcast, rewritten or redistributed.