SIOUX CITY | The waiting is the hardest part, for the Woodbury County Board of Supervisors wondering which regional agency they may be in come July 1, for providing mental health services to low-income people and others.
For the third month in a row, the Rolling Hills Community Service Region Governance Board on Wednesday discussed but did not vote on whether to add Woodbury County as the eighth county in the agency. A key factor remains pinpointing how much money Woodbury County could bring into the agency in the 2018-19 fiscal year, Rolling Hills board Chairman Rick Hecht, of Sac County, said after the meeting.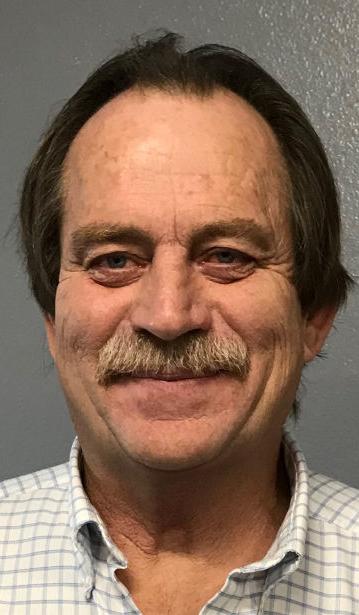 "A lot of it involved financial (aspects)," Hecht said.
He said the vote to add Woodbury County now is expected at the Jan. 24 Rolling Hills board meeting.
Woodbury County is set to withdraw from the three-county Sioux Rivers Regional Mental Health and Disability Services agency on July 1. Since its inception, Woodbury has been part of Sioux Rivers, which includes Plymouth and Sioux counties.
Woodbury County wants to land in Rolling Hills in six months, in a region that includes the more rural, easterly counties of Buena Vista, Sac, Calhoun, Carroll, Cherokee, Crawford and Ida.
One month after a robust Rolling Hills governance board discussion on the request from Woodbury County to join the group, the board members appeared ready to take a vote Wednesday. But they decided to wait for more detailed financial information on two fronts, Rolling Hills CEO Dawn Mentzer said in an interview.
"They are definitely doing their due diligence and not taking this lightly," Mentzer said.
Hecht said Woodbury County Finance Director Dennis Butler will work with Mentzer to more definitively pinpont how much Woodbury County will bring in two pots -- the pool of reserve funds upon exiting Sioux Rivers and the total levied from property taxes in the year ahead. Those would be added to the amount Rolling Hills has from the other seven counties.
One month ago, the possible range of ending balance reserve funds expected from Woodbury County was said to be in the range from $825,000 to $1.45 million.
Three separate votes will be required in order for Woodbury County to join Rolling Hills  -- one by the Rolling Hills governance board to forward the topic to the seven county boards of supervisors, a majority vote by those boards, then a final majority vote by the Rolling Hills governing body.
Hecht said the pace of investigating whether to add Woodbury County has been just right.
Hecht said he hasn't made a personal decision on whether he will vote to add Woodbury County, and added the conclusion on where the entire governing board will  come down also still seems inconclusive.
"It is something that we are still trying to sort out," he said.
Woodbury County Board of Supervisor member Jeremy Taylor was not at the Wednesday meeting, but has been pushing hard for an exit from Sioux Rivers. For months Taylor has described a poor working relationship with Plymouth and Sioux counties.
Woodbury County's recent notice that it planned to withdraw from the Sioux Rivers region came after years of disagreements that began sometime after the agency was formed in July 2014. Sioux and Plymouth county representatives on the Sioux Rivers board voted against Woodbury's formal request to leave the region at the end of the current fiscal year on June 30, 2018.
At the Rolling Hills board meeting in November, members picked through issues about whether the move would be a positive step, in terms of services and finances for delivery of mental health services. Several Rolling Hills board members shared substantial concerns about adding Woodbury County, while one board member said it would be a positive step to accept the county.
Cecil Blum, of Crawford County, in November said he is hesitant to make a change that could impact the rapport of the current seven counties.
The state of Iowa in 2014 switched from a county-based to a regional method of delivering mental health services to low-income residents. The state calls such regions Mental Health and Disability Services systems, or MHDS regions.