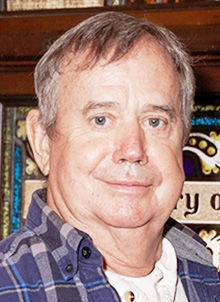 SALIX, Iowa -- Salix Mayor Stan Johnson has died after a battle with cancer.
Johnson, 67, died at his home Sunday. He was re-elected as mayor in November 2017, and served four years in the position and 21 years on the Salix City Council.
You have free articles remaining.
"It is with great sadness that we say goodbye to Mayor Stanley Johnson after fighting a 4 year battle against Multiple Myeloma. 'Stan the Man' gave so much to his community including 21 years on the Salix City Council and 40 years with Salix Fire and Rescue. Through his leadership, the city was able to accomplish many projects as he generously volunteered his time to help whenever, whoever and wherever he could," the post said.
Johnson grew up in Sloan, Iowa, and graduated from Westwood High School in 1969. He worked in the construction field for many years, then worked for MidAmerican Energy until retiring in 2013.
Among survivors are his wife of 37 years, Deb Johnson, of Salix.
Services will be 10:30 a.m. Thursday at St. Joseph Catholic Church in Salix, with burial at St. Joseph Catholic Cemetery.
Copyright 2019 The Sioux City Journal. All rights reserved. This material may not be published, broadcast, rewritten or redistributed.