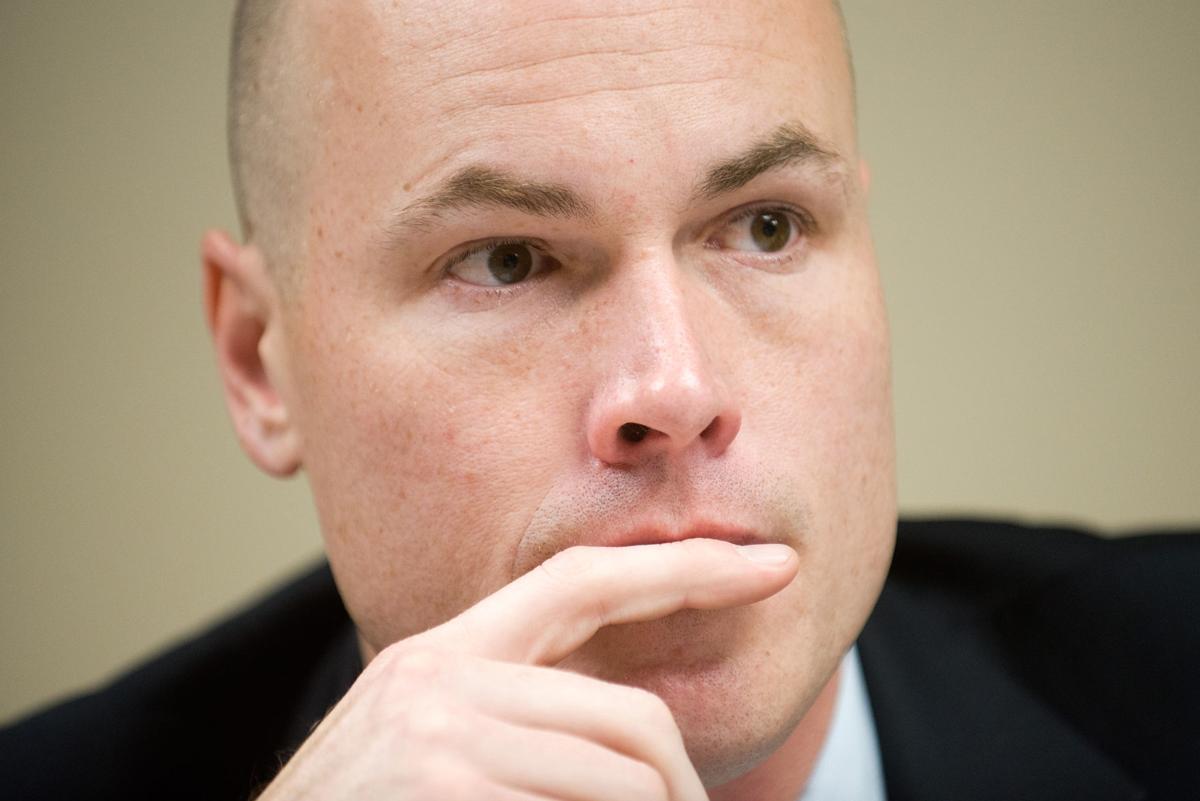 SIOUX CITY -- After topping eight-term U.S. Rep. Steve King in campaign cash for a fourth straight period, Democratic challenger J.D. Scholten says he's financially set to competitively challenge the incumbent over the final three weeks to election day.
Scholten, a former paralegal and professional baseball player from Sioux City, raised $661,013 in the three-month period ended Sept. 30. That's more than four times the $161,673 King collected during the quarter, according to reports filed Monday with the Federal Election Commission.
Scholten and King, a Republican from Kiron, are competing in the Iowa 4th district race with Libertarian Party nominee Charles Aldrich, of Clarion in the Nov. 6 election.
Scholten, a first-time candidate for public office, has outraised King in four consecutive quarters, dating to the report that ended the 2017 year. In the previously quarter, he tripled the amount King raised through June 30, with Scholten's taking in $269,162, compared to the $70,601 collected by the congressman.
Combining the last four quarters, Scholten has raised $1.38 million, while King has brought in just over $515,000.
"Anyone who doesn't think we can win this race hasn't been paying attention," Scholten said in a news release Tuesday. "Increasing our fundraising numbers for a fourth quarter in a row shows the momentum our campaign is building.
King's campaign did not immediately reply to the Journal's request for comment on the most recent campaign reports.
Over the entire 2017-18 campaign cycle, Scholten has raised $1.42 million, and King has contributions totaling just over $670,000.
Scholten said his fundraising haul for the last quarter was more than any brought in by Christie Vilsack, who had the narrowest loss of any Democrat to King. The 2012 congressional contest saw King defeating Vilsack, a former Iowa first lady, 53 percent to 45 percent.
The 4th District covers 39 counties in Northwest and North Central Iowa. It is the most Republican congressional district in the state, with 190,274 registered Republicans, 172,404 independents, 120,023 Democrats and 2,362 Libertarians in the most recent statistics.
Scholten is pushing toward election day with a series of town hall meetings, in the You Can't Fake Showing Up swing through every 4th District county. That tour will wrap in Sioux City on Oct. 25.
Sanders also will campaign with Scholen on Sunday in Fort Dodge and Ames. 
Copyright 2018 The Sioux City Journal. All rights reserved. This material may not be published, broadcast, rewritten or redistributed.