SIOUX CITY -- The two nominees for the Iowa 4th Congressional District combined to bring in more than $1 million in campaign funds over the last three months, with Democrat J.D. Scholten leading the way with nearly $620,000.
In amounts from fundraising reports filed late Wednesday, Scholten raised $619,849 for the second quarter of the fundraising year. The Republican nominee, Randy Feenstra, brought in $403,817 over that same time.
There was some magnitude to the fundraising amounts -- Scholten noted the haul was the largest ever in a second quarter for any Democrat who has run for the Iowa 4th seat, while it was the largest period over any of the six reporting periods over the 1.5 years that Feenstra has been pursuing the position.
Combined over the 2020 cycle, Scholten has raised $1.65 million, while Feenstra has had $1.25 million in contributions.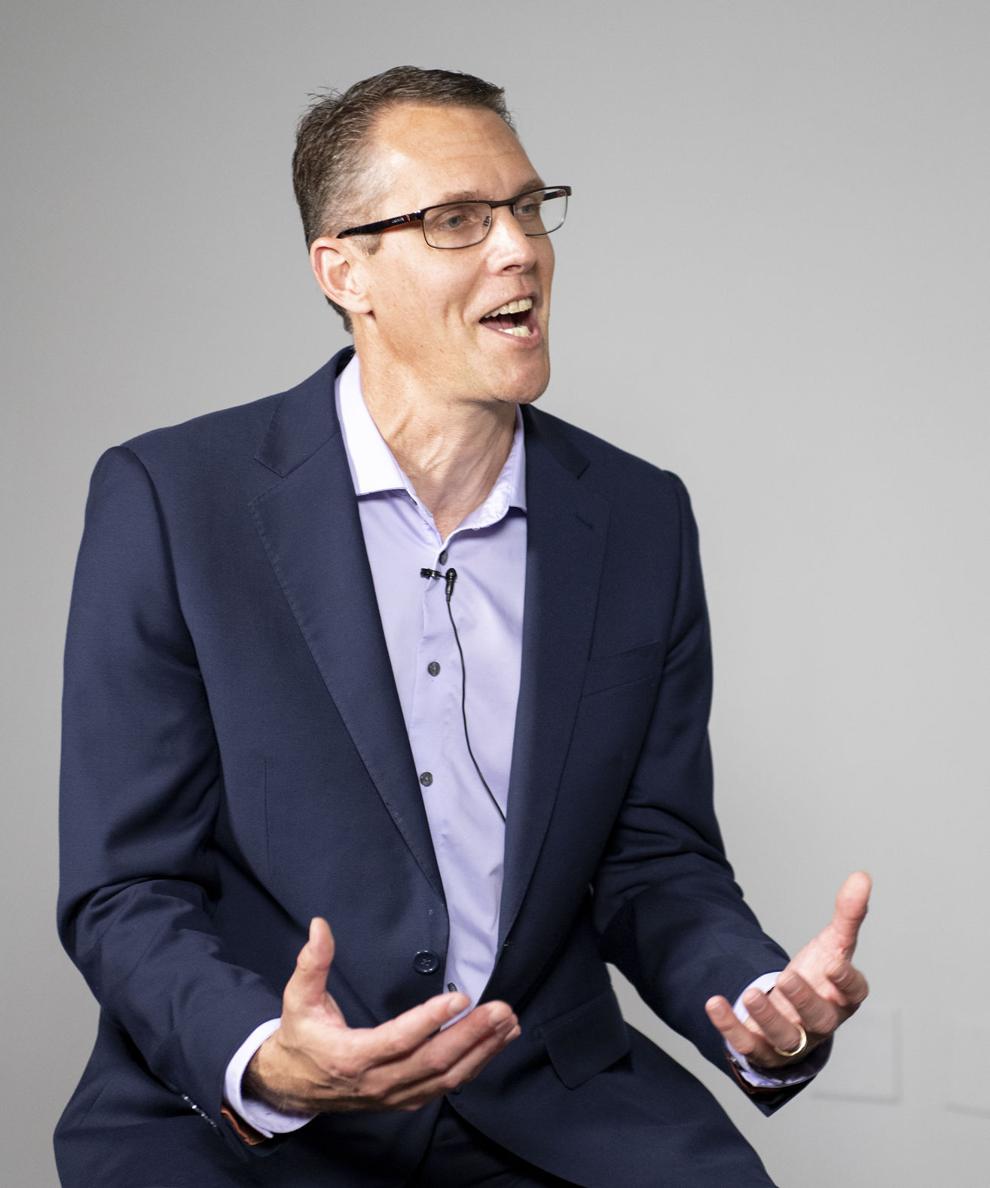 The reports were due July 15, in summary of fundraising activities over the three months ended June 30. At the end of the quarter, after paying expenses, Scholten had $1,055,574 in cash on hand to spend, while Feenstra had $327,736 in cash.
Scholten said his team is coming together with resources to win in November.
"We're building a 21st century vision for this district centered around resilient agriculture and revitalized rural communities, where everyday folks can get by and get ahead," Scholten said in a statement.
"At this turning point in Iowa, it's never been more important to stand up to concentrated corporate power that sucks the wealth, power and opportunities out of our communities. When you love your country, you fight for the people who make it work: the nurses, the truck drivers, the farmers, the teachers."
U.S. Rep. Steve King, who has been in the House for 18 years, sought re-election, but on June 2 went down to defeat to Feenstra, a state senator from Hull, by a margin of almost 10 percentage points.
Since the primary, Scholten saw a surge of fundraising over the final month of the quarter, when bringing in almost $350,000 of his $619,849 for the full period.
Scholten has begun spending his money on ads. On Thursday, Scholten released a new campaign ad that will run on television and digitally. Scholten, who lives in Sioux City, ran for the Iowa 4th post in 2018, and lost to King by 3 percent.
Now that King has been defeated, the Feenstra team is focusing efforts on Scholten.
"The grassroots support we've seen is exciting. We have already built the largest grassroots organization in Iowa congressional history, and we are continuing to build our team every day. This is our largest fundraising quarter to date, and it's easy to see why: Senator Feenstra delivers for Iowa, and the people of the District know that," Feenstra campaign manager Matt Leopold said in a release.
"While J.D. Scholten raises his money from coastal liberals who support higher taxes and the extreme Green New Deal, we continue to earn the support of those who want our Iowa common sense values represented in Congress."
For his part, King didn't raise money in nearly the range of Feenstra or Scholten. For the 18 months through June 30, he raised a combined $389,330, and ended the period with $25,319 cash on hand.
Feenstra won the primary contest over four other Republicans. Besides King, other candidates were Bret Richards, Steve Reeder and Jeremy Taylor, a former state legislator from Sioux City, who raised $170,156 over the election cycle, all of which he spent by June 30.