SIOUX CITY -- After years of delay, the Sioux City Police Department is moving forward with a plan to spend $260,000 to buy cameras that will be worn daily by its officers.
Police Chief Rex Mueller said the City Council will be asked Monday to approve the purchase of 120 body cameras, with the goal of the officers starting to wear the cameras before the end of this year.
"We firmly believe these cameras will be a positive advancement for our department, our officers, and our citizens, and we look forward to deploying them," Mueller said at a news conference Friday.
The cameras, made by GETAC, appear headed for easy council approval.
"I see it as a positive tool...I'd be shocked if it doesn't pass 5-0," Mayor Bob Scott said Friday.
After some time for arrival and then training, the cameras would likely be used by city officers by late 2020, Mueller said.
Body cameras have been a hot topic of discussion in recent years after a number of high-profile incidents across the country in which suspects have  died while in police custody. The death of George Floyd, who was choked to death by a Minneapolis officer, sparked widespread protests across the country by Black Lives Matter and other groups calling for police reform.
Purchasing cameras is voluntary for Iowa law enforcement agencies, but Sioux City has been considering them for several years, vetting different models and taking public input.
Mueller said financing had never fallen into place in previous years, as the council wrestled with funding city initiatives.
During a Jan. 25 budget hearing, Scott expressed frustration that the police department has yet to equip its officers with the cameras. At that time, Mueller told the council, "We do want them. We are absolutely for it."
On Friday, Mueller said the vocal public asking for cameras in recent weeks moved the issue to the forefront. Mueller said the units will digitally capture arrests and other interactions with suspects.
The issue of body cameras, as well as excessive use of force by police officers, was raised by a number of city residents who came to the July 6 council meeting.
At that meeting, resident Gene Boykin called for the cameras, as well as a change in police culture.
"I'm scared. I live in fear right now and I shouldn't," Boykin said.
Another citizen, Jasmine Preston, started a petition that urged the city to adopt the cameras.
A $250,000 request for cameras in the 2025 fiscal year was part of the five-year capital improvements budget that the council reviewed in January. To move on the proposal now, Scott said one way to pay for them would be through fine revenues from the city's automated traffic cameras.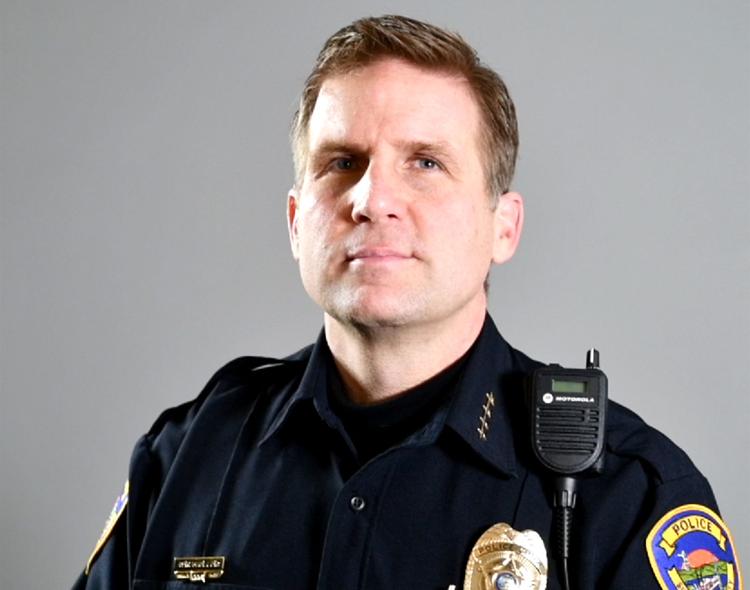 Rayford said African Americans in the city don't have a contentious relationship with police, but added it is still good to add the technology.
"We are truly excited to hear the plans," Rayford said.
Mueller said the 120 cameras would be enough for every officer who interacts with the public, plus for resource officers working in local schools.
The chief said officers are very accepting of wearing them.
"These officers know these cameras will provide an unbiased look at what they are doing," Mueller said. "These are great technology, but they are not a magic bullet. They don't see everything the human eye sees."
Mueller noted cameras have been present in SCPD cars since the mid-1990s. The body cams, which will be worn in the chest area, will create additional transparency when officers move outside their cars.
Get Government & Politics updates in your inbox!
Stay up-to-date on the latest in local and national government and political topics with our newsletter.