SERGEANT BLUFF | A second-term Sergeant Bluff councilwoman is challenging incumbent Mayor Jon Winkel's re-election bid this November. 
The contested race comes four years after no names appeared on the November 2013 ballot, leading to Winkel's election via a write-in campaign. 
Cleveland, a lifelong resident of Sergeant Bluff, is a 2004 graduate of Sergeant Bluff-Luton High School and a 2008 graduate of Morningside College, where she earned degrees in political science and mass communication. Cleveland, who works at First Financial Bank in Dakota Dunes, won her seat on the Sergeant Bluff City Council in 2011 and again in 2015. Her current term expires in 2020.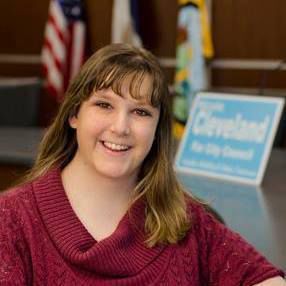 Cleveland said she decided to seek higher office after some residents and city employees approached her, looking for a candidate to step up and oppose Winkel. 
"Several citizens have concerns on how things are running," she said. "They feel that there's things that are not getting met in Sergeant Bluff as far as day-to-day services and programs and are looking for someone who's community-minded to get back to focusing on infrastructure and quality-of-life programs."
Cleveland said along with those issues, she wants to continue to be progressive with economic development and seeking out new businesses, especially small businesses. She said she also plans to be someone whom staff and community members can come to with their concerns. 
"We need to have someone there that's supportive of staff and community members," said Cleveland, a former intern for Sen. Charles Grassley's office. "They've always felt they could talk to me and express their concerns." 
Winkel, who served as CEO of Long Lines, a Sergeant Bluffs-based telecommunications provider, for 32 years before his retirement four years ago, said he is running again to help finish the progress that he's helped to begin over the past four years.
"We've accomplished a lot in four years," he said. "But there are some things to be finished."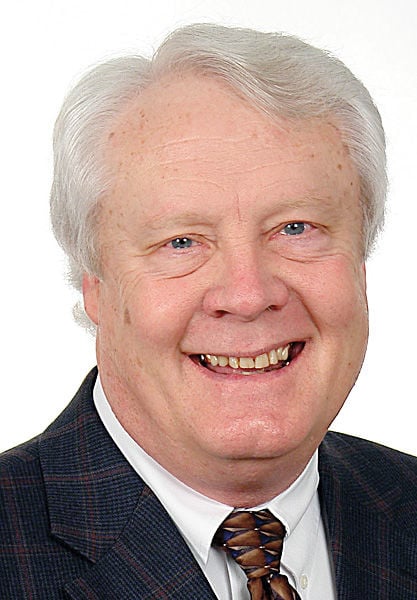 He pointed to a more than $100 million increase in the city's assessed valuation and the city's completion of the first certified industrial site on the western side of the state. Winkel said he wants to continue expanding the city's commercial tax base and see businesses begin to move into the 130-acre site. 
"I'd like to get that off to a really good start and get some of those lots sold and some more businesses here in town," Winkel said. "That helps share the tax burden and it creates jobs. That's a very important thing to us."
Winkel said he also wants to continue to connect the community through a proposed trail linking Sergeant Bluff to the proposed PlyWood Trail that will stretch from Sioux City to Le Mars, as well as adding a pedestrian overpass on Topaz Drive that will cross South Lewis Boulevard and the railroad tracks. 
"We're working to connect our community better internally because it was kind of disconnected around the perimeter," he said. 
He also pointed to several completed projects, including 150 new apartment units currently under construction and the new Serenity Point subdivision, which is adding 78 lots to the community. He said the city has secured a senior center for older residents and put in place a bus route for them. 
He said the city also has put in place an annual plan to upgrade roads.
In addition to his work with Long Lines, Winkel has been a part of Sergeant Bluff Fire Rescue for 33 years and has been involved with the Woodbury County Sheriff's Department for about 15 years. He lives in Sergeant Bluff with his wife, Nan, who have two children and five grandchildren. 
In addition to the mayoral race, three incumbent Sergeant Bluff City Council members -- Carol Clark, Ron Hanson and Bill Gaukel -- are running unopposed to retain their seats.