SIOUX CITY -- The Sioux City Council will be asked Monday to terminate the sewage treatment agreements the city has with North Sioux City, South Sioux City and Sergeant Bluff or delay a vote on the matter so that negotiations between the sister cities can continue.
In November, the sister cities received a letter from the City of Sioux City signed by Mayor Bob Scott warning that it may end the contracts that govern the amount of waste each community can send to Sioux City's regional wastewater treatment plant at 3100 S. Lewis Blvd. and the rates each city pays. The council was scheduled to vote on termination at its weekly meeting on Dec. 3, but that vote was delayed until Feb. 4. Now, council action could be postponed until March 11.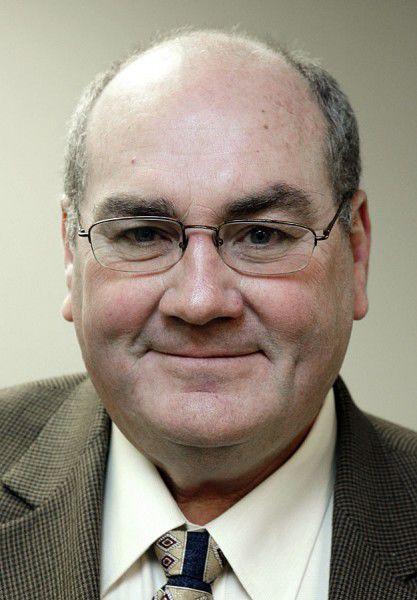 According to city documents, Scott, Sioux City Utilities Director Mark Simms and Sioux City Manager Bob Padmore continue to meet with each sister city to discuss the agreements, but more time is needed to complete the negotiation process before council action is taken.
Scott said Friday that negotiations between the sister cities are going "fine."
The South Sioux City Planning Commission will hold a public hearing Feb. 13 to consider a request to rezone property for a wastewater treatment plant. South Sioux City Administrator Lance Hedquist said Friday that the land being eyed for a plant is located on the city's south side next to the Missouri River and north of the Tyson Fresh Meats lagoons. The northeast Nebraska city considered constructing a plant a few years ago, but ultimately didn't move forward due to high costs.
"All the sister cities are trying to work out a regional concept that will benefit all of Siouxland," Hedquist said.
According to a report filed with the Iowa Department of Natural Resources, Sioux City's plant recently received heavy loadings from Big Ox's South Sioux City biofuels plant, which caused a decline in plant performance beginning Jan. 24 and ending Jan. 25.
The sewage treatment agreement with South Sioux City has been in place for 38 years, while the agreements with Sergeant Bluff and North Sioux City were established 39 years ago. The agreements don't provide Sioux City with any remedy when flow limits are exceeded, have no sunset dates and automatically renew unless other action is taken. Once a termination notice is issued, it becomes effective four years after receipt of the notice.
"Part of our discussion with all of them is that we need another treatment plant in the area; and part of the ongoing discussion is: 'Will it be a regional one that we'll all work together on?'" Scott said. "Right now, we're allowing (South Sioux City) to take the lead if there's going to be another plant."
Simms previously told the council that Sioux City's plant has been authorized to handle 17.6 million gallons per day of wet weather flow and 15.98 million gallons per day of dry weather flow. Under the agreements, North Sioux City has an allocated capacity of 300,000 gallons per day and has asked for an additional 400,000 gallons per day, while South Sioux City is allowed 2.289 million gallons per day and has asked for an increase of 2.89 million gallons per day. Simms said Sergeant Bluff is allotted 967,000 gallons per day of flow, but he didn't say whether Sioux City's neighbor to the south has requested an increase.