SIOUX CITY -- The Sioux City Council took action Monday that will keep a solid waste collection discount for seniors in place, pending the outcome of state legislation.
The council voted unanimously to approve a motion made by Mayor Bob Scott to delete the elimination of the senior discount from proposed ordinance changes, which also include raising solid waste collection fees by 2 percent.
Sen. Jim Carlin, R-Sioux City, and Sen. Jackie Smith, D-Sioux City, are trying to get legislation enacted that would allow for such a discount under the law, according to Councilwoman Rhonda Capron. Even if the bill doesn't pass, Scott said the city could come up with another way to offer financial relief that would benefit seniors.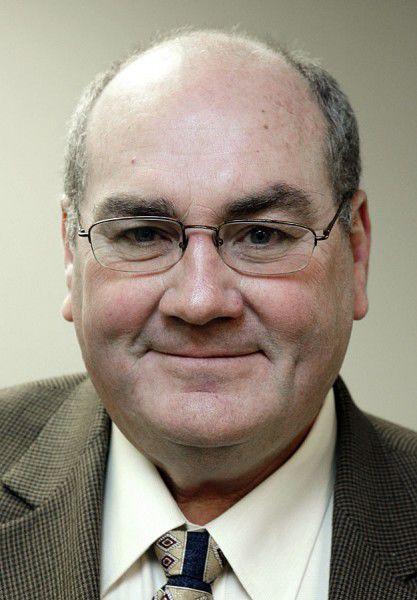 "I would agree that anybody that qualifies for property tax relief ... a disabled or a low-income person would qualify. I don't have a problem with that; and I think that would be legal. But I don't know that today, so it doesn't matter."
At its Feb. 11 meeting, the council voted 5-0 to approve the first reading of ordinance changes that would end the senior discount and increase the base rate for solid waste collection from $16.30 to $16.63, the extra container fee from $2.99 to $3.05, and the cost of a solid waste sticker from $1 to $1.08. During that meeting, City Attorney Nicole DuBois told the council that the city should follow the state auditor's recommendation to end the senior discount to avoid a potential class action lawsuit.
According to an August 2016 report from the state auditor's office, providing discounted utility service to certain customers based on age is considered a discriminatory rate and does not comply with requirements established by Iowa Code. The city didn't become aware of the report until recently. 
Cell tower denied
In other action, the council voted 5-0 to deny U.S. Cellular's site plan for a cell tower on the city's west side.
Before the vote, the council decided to deny the telecommunications company's request to defer action on the matter. A U.S. Cellular representative wasn't present at the meeting, but several residents opposed to the 130-foot cell tower at 2015 W. Sixth St. were in attendance.
"I'm sorry, I'm not a cellular fan. I've made that very clear in these chambers many times. They're all about one thing: themselves," Scott said. "It's terribly inconvenient for working people to take the time out of their schedule to come down here."
City staff recommended that the council deny the site plan for the cell tower at the former Roosevelt School, because it failed to meet setback requirements of 200 feet from residentially zoned and used properties. The property is currently owned by Apostolic Faith Tabernacle.
Planning and Zoning Commission member Jason Geary told the council that it would be "extremely difficult" to modify the site plan, given the density of the neighborhood. 
"There's a neighbor within 90-some feet. Unless you shrunk that tower significantly, that neighbor is still going to be super close," he said. "Then the question is: 'What tower size would be feasible that would actually serve their purposes?'"