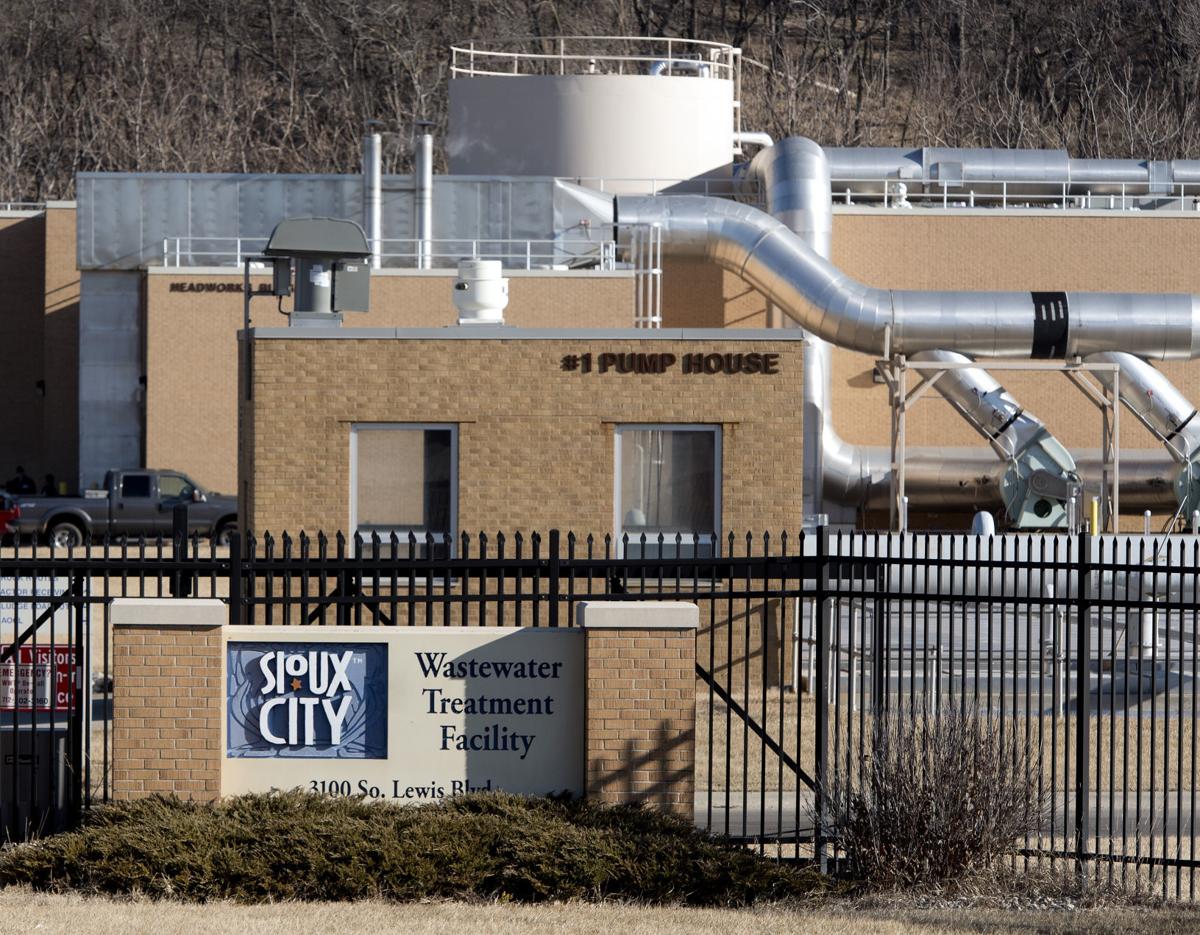 SIOUX CITY -- The Sioux City Council moved forward ordinance changes Monday that would increase residential sewer rates in Sioux City over the next two years.
The council voted 4-1, with Mayor Bob Scott casting the lone dissenting vote, on the first reading of ordinance changes that would increase residential and commercial sewer rates in Sioux City by 3 percent on Sept. 1 and 3 percent on July 1, 2020. Those rate increases don't apply to major industrial or sister city users. The sister cities are facing a roughly 70 percent rate increase.
According to city documents, the sewer fund is in need of two yearly rate adjustments to comply with the Enterprise Fund Balance Policy and to ensure compliance to debt ratios for the issuance of a new Clean Water State Revolving Loan.
"I don't believe in any tax increase or sewer rate increase or anything until you have to have it," Scott said. "You don't know in the next year that we can't collect a few million dollars. I'm sure we're not going to, but in the event we did, then we put 3 percent on our citizens."
During last week's council meeting, Scott said the sewer rate increase, which was initially proposed as a 6.5 percent increase implemented the second year or split 3.25 percent over two years, was a "direct result" of Big Ox Energy owing the city more than $3 million in wastewater treatment fees, late charges and fines. 
Big Ox announced on April 19 that it was temporarily suspending its biogas production operations in South Sioux City to repair problem digesters that had leaked solid waste. On April 30, the plant's wastewater treatment operations were shut down after its wastewater discharge permit was not renewed by the city of Sioux City.
The Wisconsin-based company denies that it is the cause of Sioux City's proposed rate increase.
Kevin Bradley, director of economic development for Big Ox Energy, wrote in a statement provided to the Journal that Sioux City has billed Big Ox approximately $3 million for "surcharges" supposedly due to treating excessive "Total Suspended Solids" (TSS) from the Big Ox facility in 2018.
You have free articles remaining.
"Big Ox has repeatedly said that it is willing to reimburse Sioux City for the actual additional costs that Sioux City incurred to process temporarily elevated levels of TSS in Big Ox's 2018 wastestreams," Bradley wrote. "For the past 7 months, Sioux City has refused to provide Big Ox with any substantiation or back-up of additional costs allegedly incurred by Sioux City."
Assistant City Attorney Justin Vondrak said Monday that the city's legal department was working on a response to Big Ox's statement.
Sioux City Finance Director Donna Forker previously said she can't use the roughly $3.1 million Big Ox owes as projected revenue because "the collection is uncertain."
Sioux City resident Keith Baker asked the council, "Why should the burden fall on the citizens?"
Councilwoman Rhonda Capron responded, "There's no choice."
In November, South Sioux City, North Sioux City and Sergeant Bluff received a letter signed by Scott warning of the possible termination of contracts governing the amount of waste each community can send to the regional plant, at 3100 S. Lewis Blvd. The Sioux City Council has delayed action on the termination notices since December as efforts to renegotiate sewage treatment agreements with each sister city continue.
The council approved a consulting service agreement with HDR of Des Moines for a cost of service study, which has been completed and presented to all stakeholders. The goal of the study was to identify current and near-future costs to treat various wastewater constituents.
North Sioux City Administrator Ted Cherry asked if the 70 percent rate increase could be delayed until November.
"That's going to be very difficult for us to take on," Cherry said. "I would just ask for a little more time for us to be able to do some analysis on our end so that our rates for our community members are given as much consideration as the rates for your community members."
Councilman Pete Groetken said the ordinance changes are a "necessary action" by the council in order to maintain the wastewater treatment plant, but he said council members want to be "fair" not only with Sioux City residents, but the sister cities as well.
"Costs just keep getting higher in virtually everything we do and all the purchases we make," he said. "I want to be as reasonable as we possibly can be. If we can work out an opportunity to phase things in, if we can still maintain the revenue to allow us to continue to provide the service we're providing, then it's something certainly I'd consider."
Forker said she would bring back a fund analysis that takes a two-month delay for the sister cities into account.
"We have looked at capital. We've gone through the expenses trying to trim this down as much as possible," she said.