SIOUX CITY -- The Sioux City Council voted Monday against a resolution executing a memorandum of understanding with the cities of South Sioux City, North Sioux City and Sergeant Bluff, as well as the Dakota Dunes Community Improvement District and Woodbury County, to conduct a regional sanitary sewer feasibility study.
In November, South Sioux City, North Sioux City and Sergeant Bluff received a letter signed by Sioux City Mayor Bob Scott warning of the possible termination of contracts governing the amount of waste each community can send to the regional plant, at 3100 S. Lewis Blvd. The Sioux City Council has delayed action on the termination notices since December. 
The request for participation in a regional study came on the heels of South Sioux City exploring whether to build its own wastewater treatment plant. South Sioux City Administrator Lance Hedquist previously told the Journal the city is looking at building a plant on its south side, next to the Missouri River and north of the Tyson Fresh Meats lagoons.
Before the 5-0 vote against the resolution, council members voiced concerns about the memorandum of understanding under which HDR Engineering of Omaha would conduct a study to identify constraints, fatal flaws and possible governance structures for a regional wastewater authority. The City of Sioux City would've paid 62 percent ($57,319) of the $92,450-study to evaluate the cost of a new or expanded plant.
"I'm in favor of continuing forward with negotiations with sister cities before we start spending a lot of money," Councilman Pete Groetken said. "If one or more doesn't feel like that's appropriate for them, they can make that decision on their behalf, but it will increase our capacity."
Councilman Dan Moore pointed out various inconsistencies with the memorandum of understanding and asked that the city's legal team review it. He asked why South Sioux City was the only "agent" under the agreement with HDR and suggested that Sioux City and South Sioux City be "co-agents."
"I don't think that the agreement's fair at all. I would like to refer this agreement to the city attorney," he said.
Scott said he is "uncomfortable" with HDR conducting the study, because the firm has a "long history" of "trying to get a sewer plant in South Sioux." He questioned whom the firm would work for.
"If they go build their own, we have extra capacity right out of the box," he said of South Sioux City. "Why would I want to vote for this causing my ratepayers to pay more?"
Councilwoman Rhonda Capron asked what the benefits of partnering on a plant would be. Sioux City Utilities Director Mark Simms told her the "burden" of wastewater treatment would be spread out, but that the City of Sioux City wouldn't technically gain capacity, but "simply realize capacity already exists that's been allocated."
"We have the plant. How much did we spend to get what we have now?" Capron said. "If we bring these other people on board, the way I look at it, I think they're all going to need to be paying us some money."
Simms said the city will continue its efforts to renegotiate sewage treatment agreements with each sister city.
Mayor, council salary raises confirmed
In other action, the Sioux City Council passed the third and final reading of an ordinance that would increase the salaries of the mayor and council members by $2,000 each beginning Jan. 1, 2020.
Groetken and Moore voted against the ordinance, which will increase compensation for the mayor from $15,000 to $17,000 and council members from $13,000 to $15,000.
Councilman Alex Watters defended his vote in favor of the raise, saying he thinks the council has worked "extraordinarily hard" for its constituents, citing the fiscal year 2020 property tax levy, which is the lowest levy in 18 years.
"If you also look at the other people holding offices in this county alone, they have a compensation board. They vote on this every single year for their raise," he said. "We don't get that luxury."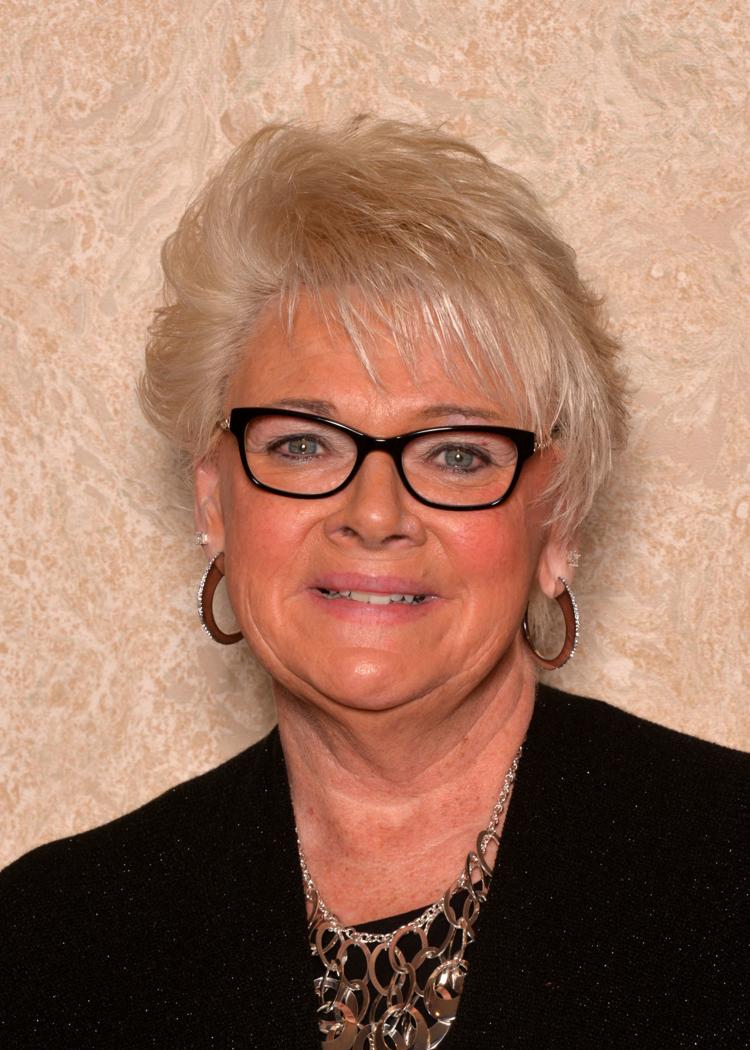 Capron provided members of the media with a list of "successful projects" that have moved forward during her time in office. The Hard Rock Hotel & Casino and Cone Park are mentioned on the list, as well as the addition of a third flight to Chicago at Sioux Gateway Airport, more than five miles of new trails and a low crime rate.
"We may not do everything that everybody likes," she said. "But we do it for the right reasons. We do it because we want to move Sioux City ahead, and we've done that."
Dog park safety
During the meeting, the council also passed second and third consideration of an ordinance designed to improve safety at Bacon Creek's Lewis and Clark Dog Park.
Children under the age of 9 won't be allowed in the dog park after the ordinance goes into effect on May 15. A small dog area will be created for dogs 30 pounds and under, and a "Dog Ambassador" volunteer program will be formed to staff the park. A permit system to use the park will not be established as originally proposed.