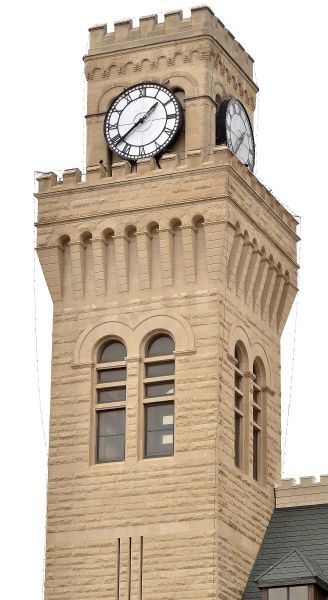 SIOUX CITY -- Mayor Bob Scott expressed frustration Saturday that the Police Department has yet to equip its officers with body cameras.
"For eight of these budget years, you guys have said, 'We're real close. We've gotta get the storage down. We want to make sure we have the right vendor,' I understand all that, but after eight years, it's pretty indicative that you don't really want the cameras," Scott told top police officials during a budget hearing. "What have we done in the last year to put cameras on our officers?"
Body cameras have been a hot topic of discussion in a series of high-profile shootings involving police officers across the country in recent years. Purchasing cameras is currently voluntary for Iowa law enforcement agencies, but Sioux City has been considering them for several years, vetting different models and taking public input.
A $250,000 request for body cameras in the 2025 fiscal year is part of the five-year capital improvements budget the council began reviewing Saturday morning.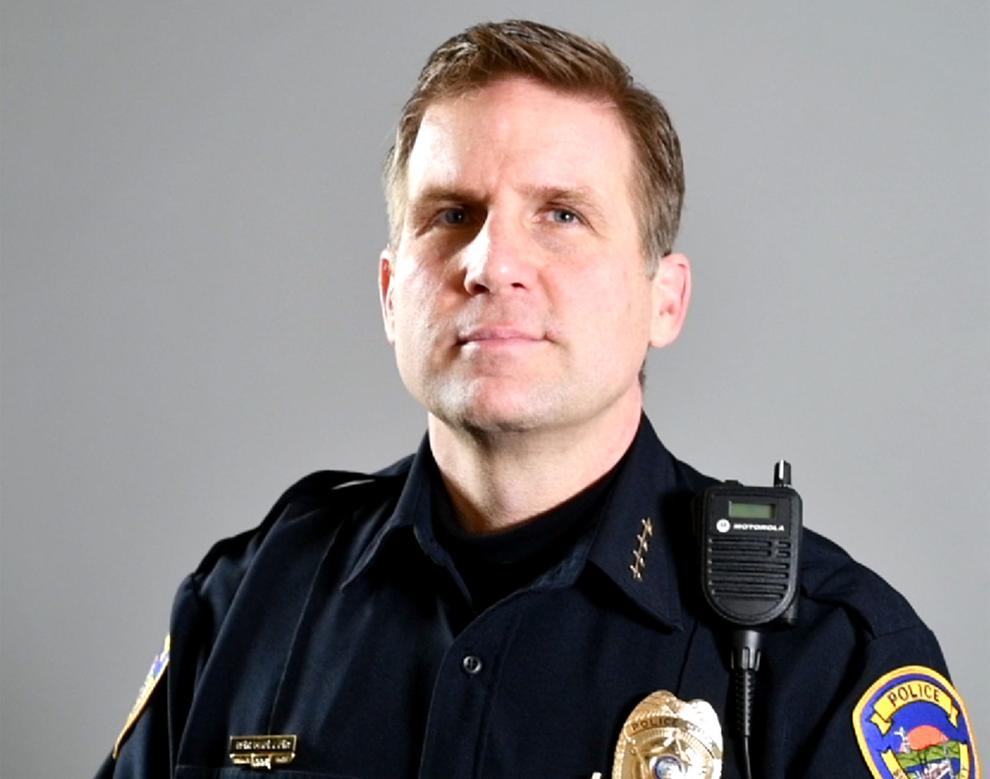 Police Chief Rex Mueller and Capt. Mark Kirkpatrick said they agree with Scott that "cameras have proven time and time again that they're for the benefit of an officer, not to the detriment of an officer."
"We do want them. We are absolutely for it," Mueller said.
Kirkpatrick said the initial cost of a body-worn camera program isn't what the department is concerned about, but the personnel needed to manage it.
"To bring in 90 body-worn cameras is going to require an additional full-time person to maintain and run that system," Kirkpatrick told the council.
As part of its budget request, the Police Department also asked for $500,000 for new records management software. Since the Woodbury County Sheriff's Office and Woodbury County Communications Center also shares in the costs of the current system, discussions have centered around a 50/50 cost sharing arrangement for purchase, licensing and support of a new system.
Mueller said that "a lot of personnel" are spending "a lot of time" using the current system, which is 20 years old. 
"Our crime analysis unit really isn't allowed to fulfill their full potential and that's evidence-based policing, which is using that data that we take in to be proactive about crime," he said.
The council during a rare Saturday session reviewed some of the biggest spending segments proposed for the 2020-21 fiscal year budget, which includes $74.3 million for infrastructure reconstruction, street resurfacing and riverfront recreational upgrades. 
During the daylong hearing, the council members got their first look at projects planned in the capital improvement program, or CIP, budget, which begins July 1.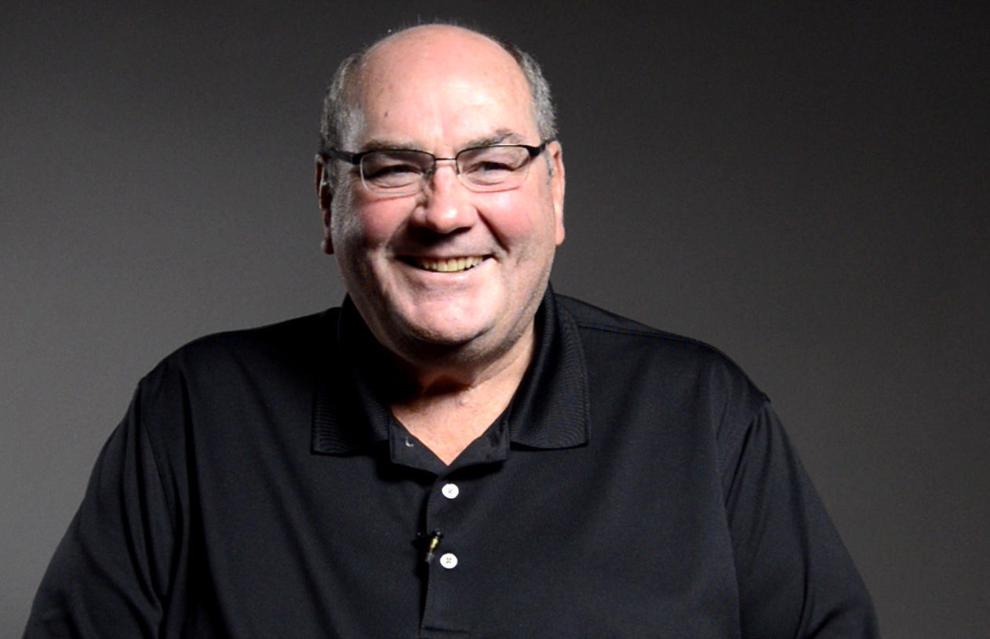 The $74.3 million proposal is an increase of more than $25.8 million from the current budget year's capital budget. Additionally, the $74.3 million is the first year of the proposed five-year CIP, which would spend $330.4 million over the fiscal years through 2024-25.
Over the combined five years, the CIP would direct $54.8 million to annual infrastructure reconstruction, $30.8 million to waste water treatment plant modifications and $24.2 million to annual airport capital projects.
The proposed CIP anticipates 66 percent use of the city's debt capacity at the beginning of the year. The proposed fiscal year 2021 debt issuance increases the percentage of debt capacity used to 67 percent. The city has been above 60 percent debt capacity over the last several years. 
"The CIP, when we started, was about $90-some million worth of debt requests. We got it down to about $54 million and now, through balancing, we've got it down to $25 million," said City Finance Director Donna Forker, who said $25 million is "a proper amount of debt to be issuing."
Forker noted that the city has seen "really nice" growth in its tax base. She said there will be no water rate increase or service cuts coming in the next budget year. Now that the cost of service study has been implemented, there will be an increase in sewer rates, according to Forker.
The Sioux City Convention Center is seeking $200,000 for a new fire alarm system that would notify occupants of a fire by a voice instead of a chime tone. Scott asked why such a system wasn't installed during more than $3 million in Convention Center renovations, which were unveiled in November.
In the fall of 2018, work began on converting 7,500 square feet of current Convention Center space into a ballroom for events and constructing a new 7,260-square-foot "pre-function" space that attaches to the five-story Courtyard by Marriott Hotel being built next door. 
City Manager Bob Padmore said Fire Marshal Mark Aesoph agreed to sign off on the Convention Center's final fire inspection if the city committed to bringing the system up to grade in the next couple of years.
"It's another one of those costs that we should've known about when we went in," Scott said.
When discussing the $9 million budget request for riverfront recreational upgrades, Sioux City Parks and Recreation Director Matt Salvatore said the iconic feature is "on the back burner" for the project's steering and fundraising committees. He said the focus is on "getting the park built" and doing fundraising.
"We have talked about some alternatives ... incorporating an LED multicolored light feature within the fountain so you see the water spraying and all kinds of colors," he said. "Some communities have some very successful holiday light displays. That's something that would be a major attraction."
Councilwoman Julie Schoenherr, taking part in her first budget session after winning election to the council in November, said she doesn't think lights are "going to do it" and asked how The High Trestle Bridge, which spans half a mile across the Des Moines River, was funded.
"We don't need a bridge 14 stories high, so we can cut down on the expense right there by lowering it," she said. 
Salvatore said a bridge would run around $11 million.
A tram, carousel and Ferris wheel, which was suggested when the project's schematic design was first unveiled, were ideas floated by council members during the review session.
"We just want to make that very clear that no taxpayer dollars would pay for that," Salvatore said of the iconic feature.