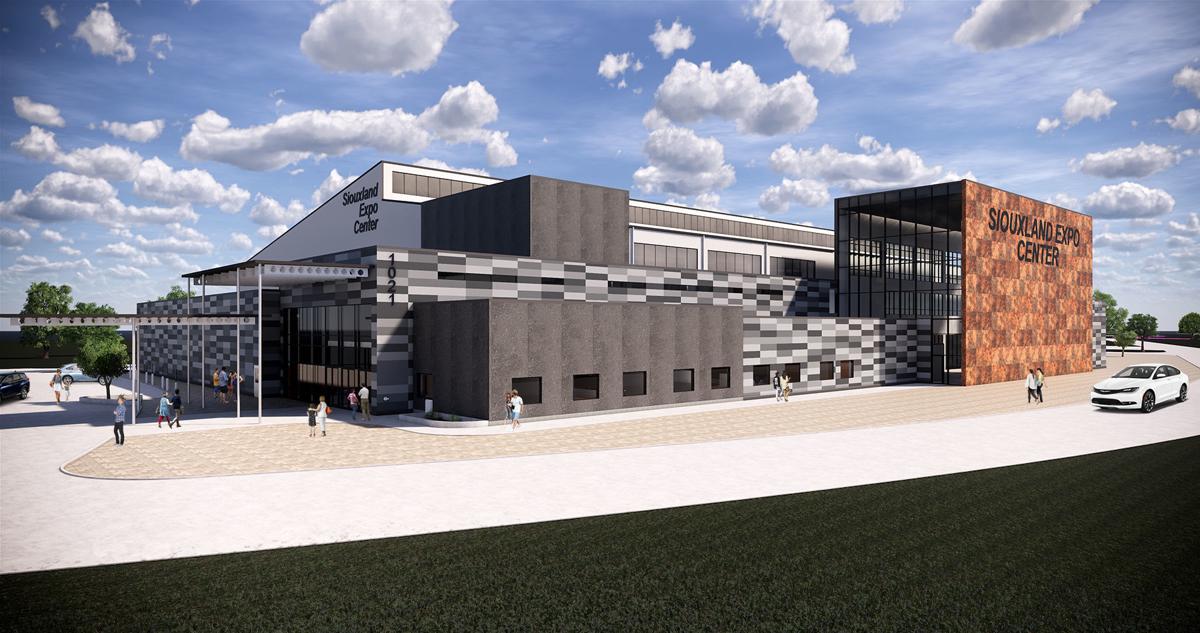 SIOUX CITY -- City officials have met all of the financial contingencies the state established when it awarded nearly $14 million for the city's Reinvestment District project.
Marty Dougherty, Sioux City's economic and community development director, said he expects the Iowa Economic Development Authority Board to give its stamp of approval when city officials appear before the board Friday.
"They have no reason not to approve that because we've met all of their contingencies," Dougherty said Thursday.
The city's Reinvestment District project includes four economic development projects valued at approximately $130 million. In August 2017, the state granted contingent approval for $13.5 million in future motel/hotel and sales taxes from new developments in the district over 20 years.
You have free articles remaining.
The Reinvestment District project includes construction of a Courtyard by Marriott hotel and an adjacent two-level parking ramp. The hotel will connect to the city-owned Convention Center at 801 Fourth St., where some convention center space will be converted into a ballroom.
Other reinvestment projects include construction of the Siouxland Expo Center at the site of the former John Morrell pork plant; the conversion of the Warrior Hotel and Davidson Building into a 148-room Marriott Autograph hotel, luxury apartments and commercial space; and Virginia Square, a residential and commercial development that involved the renovation of a series of historic structures in the 100 block of Virginia Street.
"When the state awarded our reinvestment district funding, a lot of the projects were still in the works, so they put contingencies," Dougherty said. "One had to do with the financing of the Warrior Project and Virginia Square having all their pieces in place."
Another contingency involved awarding a construction contract for the Siouxland Expo Center. During its meeting Monday, the Sioux City Council voted to give a $14.94 million contract to L&L Builders to construct the multi-purpose venue on a parcel of land bounded by Interstate 29 and the Floyd River channel.
After receiving state approval, Dougherty said construction of the Expo Center will start. He said he expects the city to begin collecting tax revenues through the Reinvestment District around the time that the Courtyard by Marriott hotel opens in the fall.
"A lot of the revenue comes from the state hotel taxes, so we won't start collecting those until they start filling the rooms, but that should be pretty shortly after Oct. 1," Dougherty said.
Copyright 2019 The Sioux City Journal. All rights reserved. This material may not be published, broadcast, rewritten or redistributed.