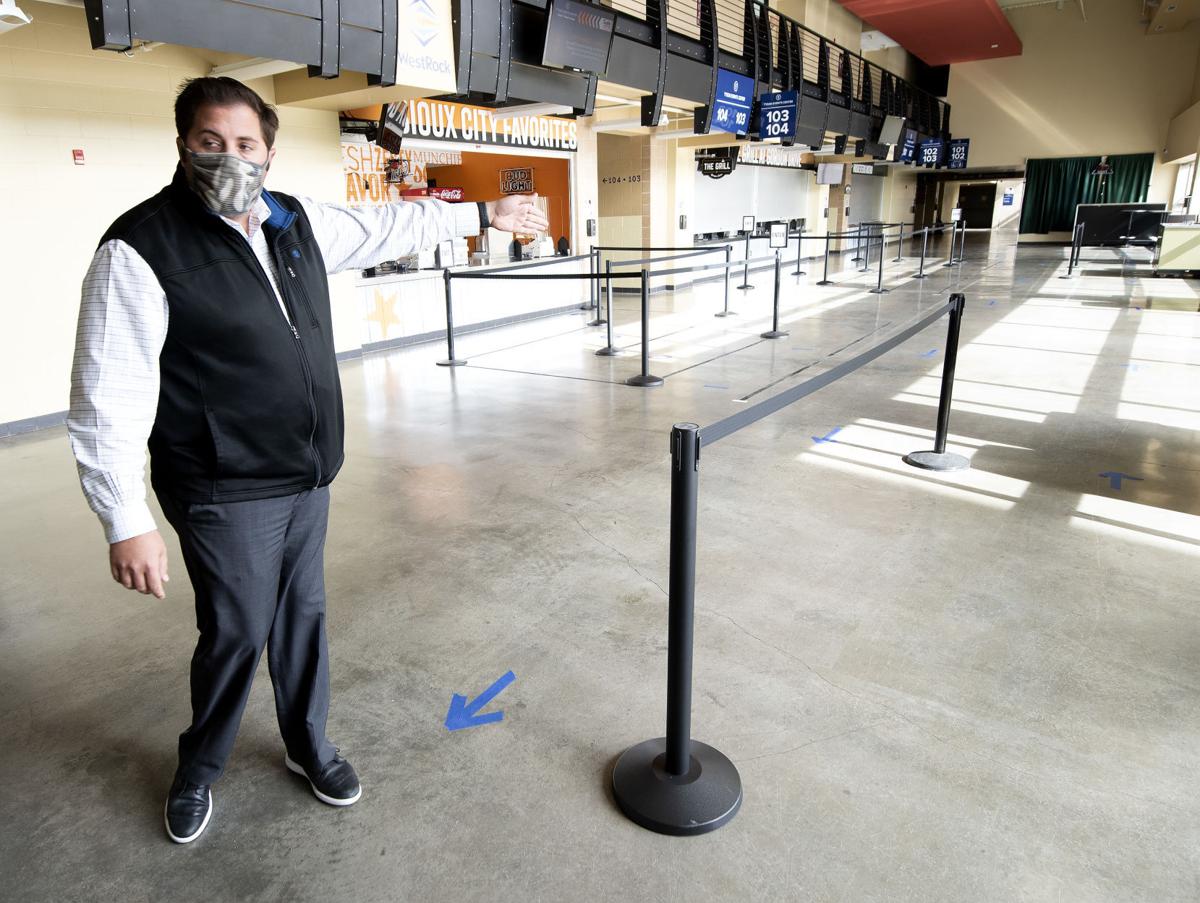 SIOUX CITY -- Spectra Venue Management, which oversees day-to-day operations at the Tyson Events Center and independently owned Orpheum Theatre, projects that it will have a $400,000 shortfall due to the COVID-19 pandemic.
Spectra General Manager Tim Savona told the Sioux City Council Monday that the Philadelphia-based firm has had to make some "tough decisions," since both venues were shut down in mid-March due to the pandemic. Siouxlanders returned to the Orpheum Nov. 5 to watch comedian Drew Lynch, the first live show since the Orpheum reopened in accordance with Iowa Gov. Kim Reynolds' most recent COVID-19 proclamation. The Tyson held its first indoor live event -- a Sioux City Musketeers home opener -- two days later on Nov. 7. 
"We've done a lot to cut back on our expenses to the best of our ability," Savona said. "We've taken some drastic measures with staff and personnel and things of that sort all in the benefit of hoping to help save some dollars to the taxpayers."
However, Savona said Spectra hasn't "given up" or "mailed it in." He said Spectra has "self-created" and "self-produced" a number of events since July 1, which have generated more than $40,000 in net revenue. Savona cited the Tyson's sold out five-week Hump Day Happy Hour, an Octoberfest celebration presented by Old Chicago, a community trunk sale hosted in the venue's parking lot and a virtual Zoom with Santa as examples. 
"We've had a new-found relationship with Siouxland Youth Hockey, whose been using the venue a bit. We've really worked with the Musketeers in a big way to bring some tournaments to town. These tournaments have provided some huge and much needed economic impact for the community," said Savona, who noted another tournament is slated for the end of February.
Also this month, Savona said the Tyson has a paint and sip event on the books and is offering Valentine's Day messaging on its marquee. He said a St. Patrick's Day event is slated for March and a spring cleaning parking lot event is in the works for April. The happy hour series will return in June and run every other Wednesday through September, according to Savona.
"We feel a duty and a responsibility to the community to keep providing something to do," said Savona, who said the industry as a whole doesn't expect "action to resume" on a more regular basis until mid- to late summer. "We're certainly optimistic that come fall, we're in a good spot."
Spectra took over management of the Tyson and Orpheum Theatre on Jan. 1, 2018.