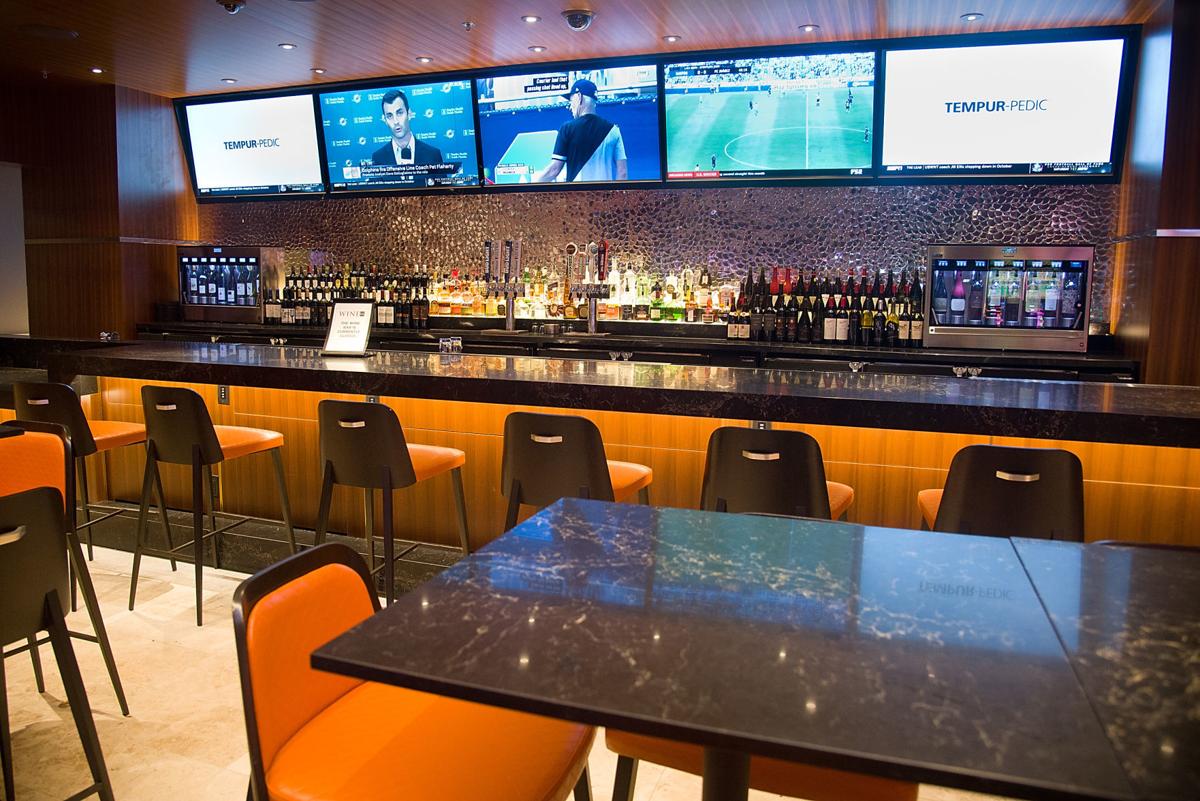 SIOUX CITY -- While legal sports wagering in Iowa is a step closer to reality with Tuesday's unanimous adoption of state rules and licenses granted to 18 casinos by a state commission, it may not be coming as soon as originally planned in Sioux City.
The Hard Rock Hotel & Casino Sioux City was one of the casinos granted a sports wagering license by the Iowa Racing and Gaming Commission Tuesday. But the commission didn't take action on the contract of the Hard Rock with a third-party operator to provide sports betting services.
Hard Rock Marketing Director Mike Adams in an interview declined to name the third-party firm, but said some details in the agreement of the two sides haven't been fully resolved, so the casino withdrew its request for approval of that Tuesday.
"We know we are gonna get there. We just have a couple minor issues to rectify," Adams said.
SIOUX CITY — The Hard Rock Hotel & Casino Sioux City plans to convert a portion of its existing casino space into a new sportsbook as part…
Casinos that have entered into contracts with advanced deposit wagering companies licensed to set up online and on-site sportsbook operations in Iowa will be able to offer the new gambling on professional and college sports events or fantasy sports contests beginning at noon Aug. 15.
In spite of no third-party agreement in place, Adams later in the day said subsequent details learned from state officials changed the timeline outlook. He said sports gambling could still take place at Hard Rock on the 15th instead of the 22nd, so long as it is done in person at the downtown facility and not via online means such as mobile phones or computers.
"There is a chance that we may be able to go live on the 15th, but we just won't be able to do it online," he said.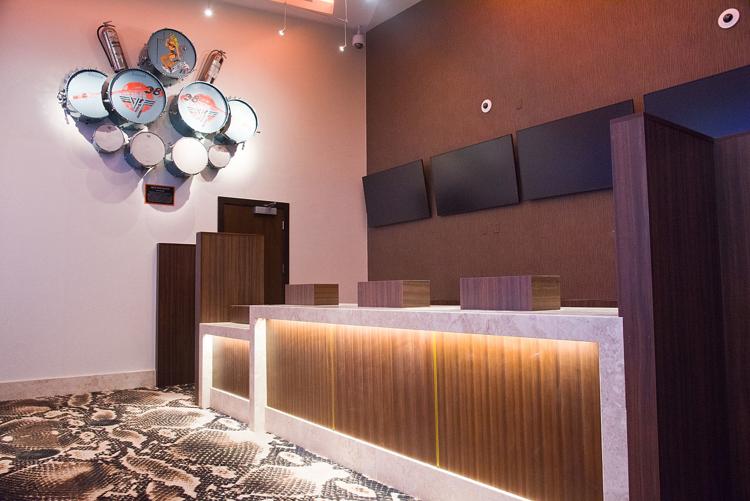 Hard Rock officials have devoted 400 square feet to a sports gambling section in a $895,000 remodeling project, at the building at 111 Third St. Adams said Hard Rock officials originally planned to make the sports section larger, but talks with other operators showed the lion's share of sports gambling will not be done on premises but rather online.
"They will not necessarily go to a brick-and-mortar to do it," he said.
Adams said to make sure people can gamble on sports at Hard Rock as soon as possible, people in upcoming days will be able to register with needed details to open personal gambling accounts. That way, once the final state approval comes for the Sioux City casino's plans, sports gambling can immediately start, he said.
"This is a very exciting day," said Wes Ehrecke of the Iowa Gaming Association, an umbrella group for Iowa's state-licensed casinos.
Ehrecke said most casinos will be ready by August, as football season gets into full swing. The start of the college football season is Aug. 24 and the National Football League season begins Sept. 5.
At Tuesday's meeting, state gaming commissioners voted 5-0 to approve emergency rules for sports wagering and license applications made by 18 of Iowa's 19 state-regulated casinos. The Casino Queen Marquette is the only state-licensed casino that has not yet applied for a sport wagering license.
Brian Ohorilko, administrator of the Iowa Racing and Gaming Commission, said his staff will spend the next two weeks going over various controls like preventing problem gamblers or anyone under 21 from participating, and establishing systems to monitor and report suspicious wagering patterns or other questionable activity.
"This definitely is a significant undertaking for a number of the casinos," Ohorilko told reporters after the meeting. "I believe that it will generate a significant amount of traffic into the casinos. From a revenue standpoint, we're not seeing significant additional revenue in some of the other states where sports has been authorized, but it definitely has increased the traffic and that will be good for the casinos."
CHICAGO – Iowa has always worked to educate its student-athletes about gambling-related issues.
A 2018 U.S. Supreme Court ruling cleared the way for states beyond Nevada to provide bookmaking and betting at casinos and racetracks. The Iowa Legislature approved and Gov. Kim Reynolds signed into law earlier this year Senate File 617, a bill that legalized wagers on most professional and college sports in state-regulated casinos and online.
Adams said Hard Rock Hotel and Casino Sioux City officials remain very enthusiastic about sports gambling likely being less than a month away.
"This is another great opportunity for our property. It legalizes things, there is no more illegal (sports) betting in the background," he said.
The state stands to collect a 6.75 percent tax on the casinos' sports-betting "hold," which is the house's share after bets have been settled. Casinos will pay annual fees; and the gambling will be regulated by the commission that oversees dog and horse racing.
Jeff Lamberti, a state gaming commission member, said Tuesday's action was somewhat of a formality. The harder work now involves meeting all the controls, especially complying with the fantasy sports and mobile components of Iowa's new law.
"While they'll be allowed to conduct sports betting on Aug. 15, that's only if they meet all of our controls, so there's no guarantee that all of them will be ready to go on the 15th," he said.
Rod Boshart of the Journal Des Moines Bureau contributed to this story.
Get Government & Politics updates in your inbox!
Stay up-to-date on the latest in local and national government and political topics with our newsletter.