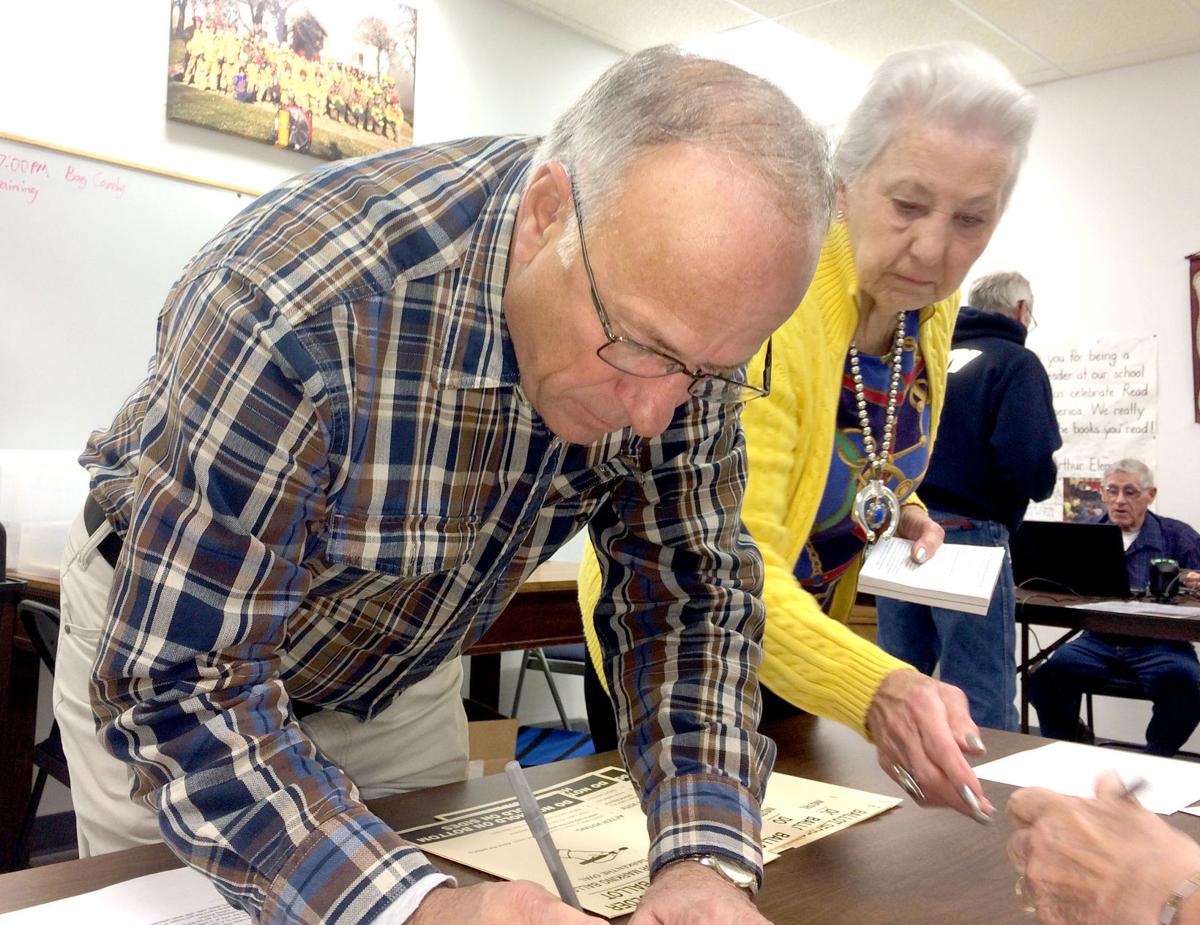 SIOUX CITY -- U.S. Rep. Steve King is among a host of national Republicans who continue to assert Donald Trump is following the right path in not conceding the 2020 election to former Vice President Joe Biden.
Writing a total of four tweets on Tuesday and Wednesday, the conservative Republican asserted Democrats committed fraud to accumulate more votes in key swing states.
After weeks of early mail voting, the election voting ended Nov. 3. After some delays by battleground states in processing votes, by Nov. 7 results showed Biden had won enough states to surpass the 270 Electoral College votes needed to win the White House.
Trump has said, "If you count the legal votes, I easily win," and that the results will be reversed after legal challenges.
There has been no evidence of widespread voting fraud or irregularities. Trump's campaign has seen several court rulings go against voting claims in various states over recent days, while ongoing suits are challenging Pennsylvania's election results and a three-day extension of its mail-in ballot deadline.
In the first of his four most recent tweets on the election results, on Tuesday King wrote, "According to the FBI, Democrats & Secretaries of State in charge of elections, there is 'no evidence of widespread voter fraud.' Their statements are mostly true BECAUSE the voter fraud we see appears to be contained within certain high population Democrat counties, not widespread."
In another tweet, King linked to a RedState.com Monday article titled, "Excuse Me While I Call BS: In Wisconsin," then the congressman added, "Kudos to Scott @Hounsizzle @RedState for his compelling data analysis pointing to 'localized voter fraud' which, if adjusted for statistical norms, flips Wisconsin back to Trump.
Senate Majority Leader Mitch McConnell said Tuesday there was "no reason for alarm" at Trump's refusal to acknowledge defeat. U.S. Sen. Mike Rounds, of South Dakota, balked at the notion that Republicans were enabling conspiracy theories, saying what "we're doing is following exactly what the Founding Fathers here wanted us to do, which is to follow the rule of law."
King will end 18 years as the congressman representing Northwest Iowa in less than two months. State Sen. Randy Feenstra, who defeated King in the June primary, easily won election to Iowa's 4th District on Nov. 3 over Democratic nominee J.D. Scholten. 
Get Government & Politics updates in your inbox!
Stay up-to-date on the latest in local and national government and political topics with our newsletter.