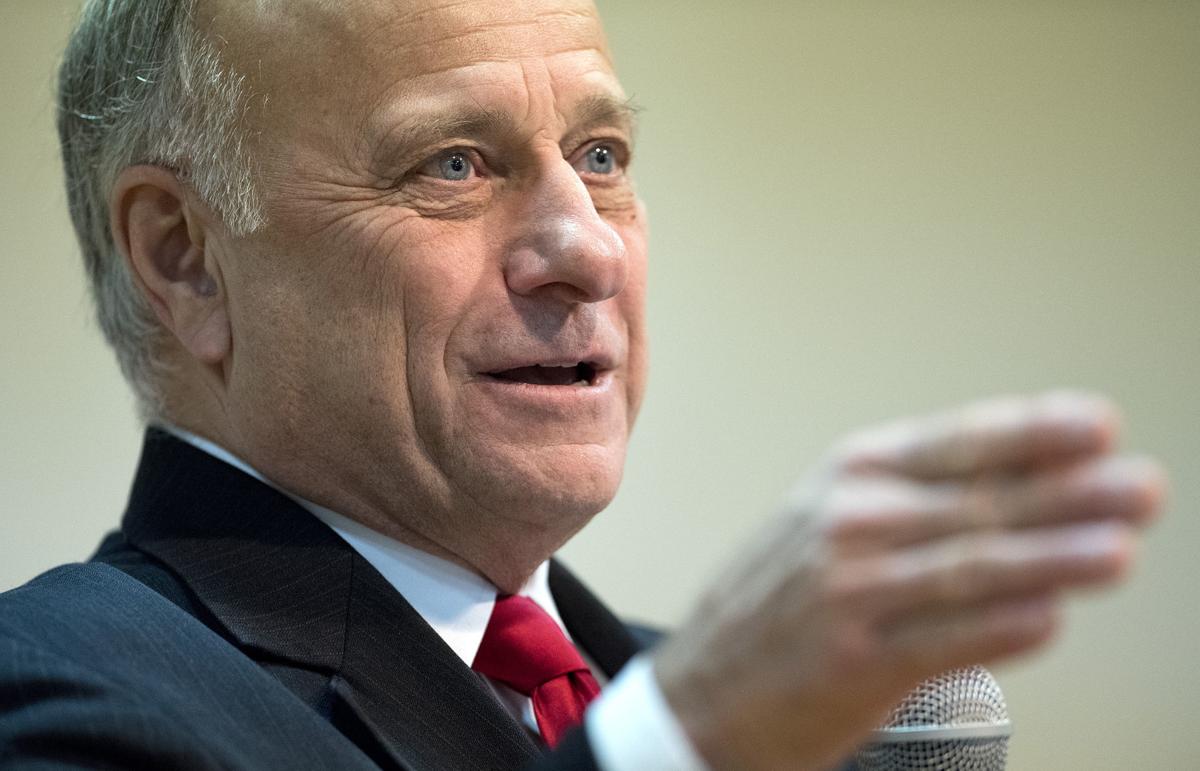 HORNICK, Iowa -- U.S. Rep. Steve King said Wednesday he will honor Hornick residents who displayed heroism in response of heavy flooding in March that forced the evacuation of the small Woodbury County town.
The recognition ceremony for "acts of valor," will be held at 2:30 p.m. Tuesday at Hornick's city hall, 419 Main St. "King will be specifically recognizing individual town residents and town officials for heroic actions they took to protect Hornick during this year's flooding," said a news release from his congressional office.
You have free articles remaining.
A mandatory evacuation was ordered in Hornick on March 14, after snow melt and a breached levee on the West Fork of the Little Sioux River caused extensive flooding of city streets. The 225 Hornick residents were allowed to return home March 18 after the floodwaters receded. A number of homes and other buildings returned to find water in their basements and other damage.
After the recognition ceremony, King will hold a town hall meeting at the Hornick City Hall, beginning at 3:15 p.m.  
King also will hold a hall at 10 a.m. Tuesday at Iowa Central Community College in Fort Dodge. 
The Iowa Republican pledged at the start of this year to hold one-hour town hall meetings in each of the 39 counties of the 4th district. The Woodbury County townhall will be his 16th this year.
Copyright 2019 The Sioux City Journal. All rights reserved. This material may not be published, broadcast, rewritten or redistributed.