SIOUX CITY -- Six months ago, Jeremy Taylor gave up his extended battle to hold onto his Woodbury County Board of Supervisors seat, after some controversy over which of two homes constituted his legal residence.
On Tuesday, he got the backing from county Republicans to go before voters in November in an attempt to get back on the county board, in another of the five supervisor districts.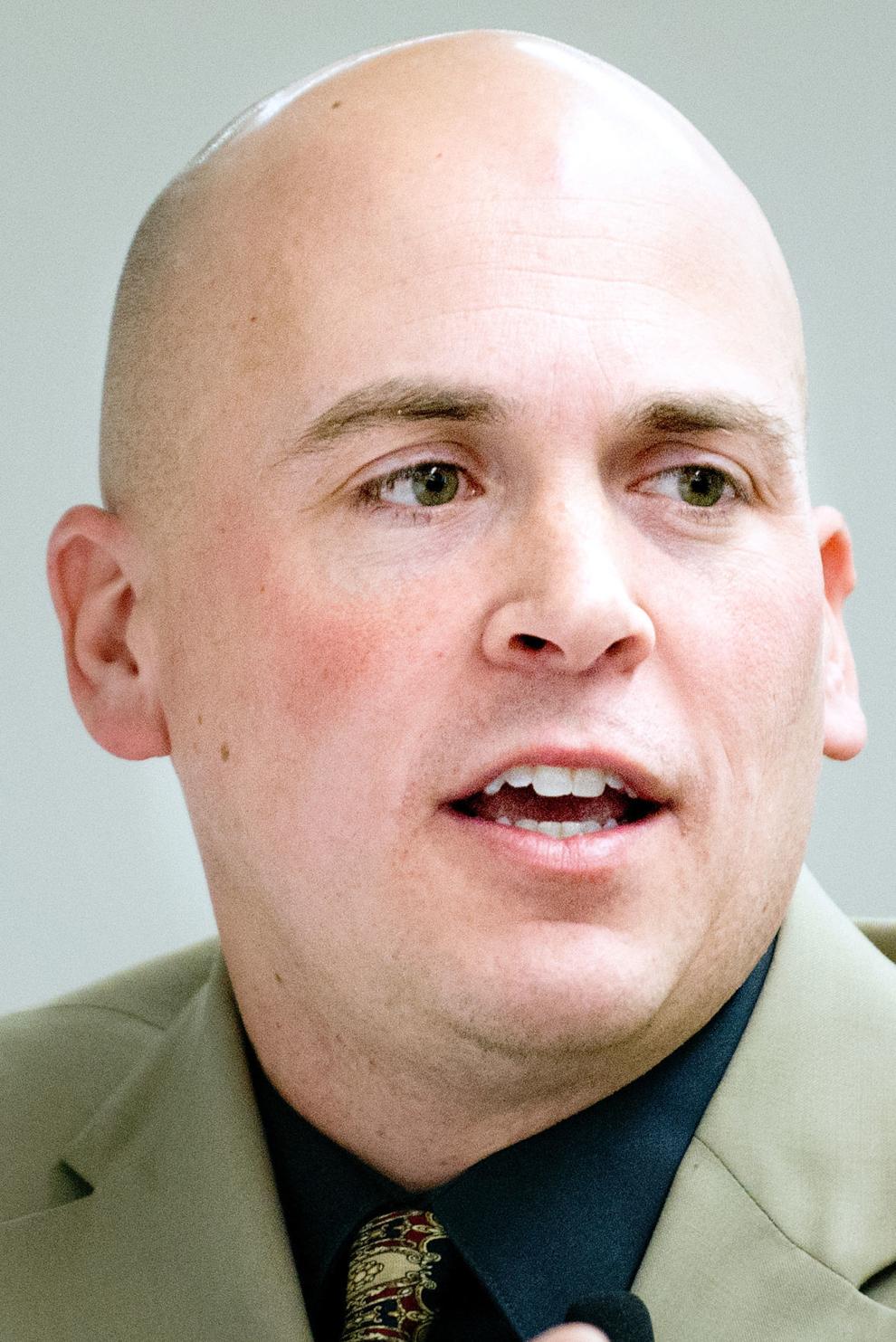 Taylor was selected by acclamation by a special Republican County panel, who met at Morningside Assembly of God church, to be the party's nominee for a seat on the county Board of Supervisors. The District 3 seat is held by Marty Pottebaum, a Democrat from Sioux City who is running for re-election.
 "I am grateful for the opportunity and your support...I will give you my all," Taylor said, adding that it was pleasing to receive the nomination in a church.
No Republican filed by the primary election deadline late March for the county board District 3 or county auditor positions. However, Iowa election laws say entrants can later get on the ballot, as county political parties have until Aug. 26 to hold special conventions to name a nominee.
The roughly 150 Republicans who served as delegates at the county convention in March could have voted on the nominee at the meeting, which is technically known as a reconvened county convention, and 72 turned out Tuesday.
Taylor said he had done well in his five years on the Board of Supervisors, with the property tax levy being decreased five times.
"We really increased the quality of good, local government," he said.
Taylor resigned his county supervisor District 2 seat on Jan. 31. That came one week after vowing to fight in court the decision by the county's chief election official to cancel Taylor's voting registration over questions about his official address, concerning a second home he owned in District 3, from which Taylor is now running.
Taylor and his wife, Kim, own two homes, the one on Grandview that Taylor claimed as his legal residence, and another at Christy Road, which the couple purchased in May 2019. A local citizen, Maria Rundquist, in December filed a legal challenge to Taylor's voter registration, claiming the Christy Road home was his primary residence.
Taylor at a news conference said Rundquist was among those out to get him in a "very partisan" matter.
After weighing various evidence and testimony at a Jan. 23 hearing, County Auditor Pat Gill found the preponderance of evidence established Taylor's voting residence as Christy Road.
In his ruling, Gill found the "preponderance of evidence," which included water bills and mortgage documents, established Taylor's voting residence as Christy Road and cancelled his registration. Gill cited a copy of Taylor's mortgage for the Christy Road home in which he agreed to maintain that property as his "principal residence."
Taylor was an unsuccessful candidate last month, coming in third place in the Republican primary for the Iowa 4th congressional district.
Taylor cited winning his legislative post in 2010 and the supervisor terms in 2014 and 2018, but did not address his residency issues during his Tuesday remarks.
Pottebaum said Tuesday he had figured Taylor would run again for a seat on the County Board, but found it telling that Taylor had sworn under oath that his residence was in District 2, but now he is running in District 3.
"I always expected more honesty from a chaplain," Pottebaum said.
Three of the five county supervisor seats will go before voters in the Nov. 3 election. There will also be a county race for auditor, which has been held since 1997 by Gill, a Democrat.
Also during the special convention Tuesday, the Republicans picked a nominee for the auditor position, selecting Barb Parker, who is the city clerk of Salix.
"I have dedicated my entire career to public service," Parker said.
The special convention process in Iowa is rarely used. The last times Republican Party conventions in Woodbury County were held to determine county supervisor nominees were in 2016 and 2004.