OCHEYEDAN, Iowa -- David Johnson laments that his message about President Donald Trump and the direction of the Republican Party is falling on deaf ears in Iowa, but is still speaking out as he finishes two decades as a lawmaker.
Johnson's state senate term is days from expiring, as in January the District 1 seat will be taken by Zach Whiting, a conservative Republican from Spirit Lake.
"I worked hard. I traveled the district extensively," Johnson said. "I didn't use talking points, it was from my own experience. I was happy that I really dug into things."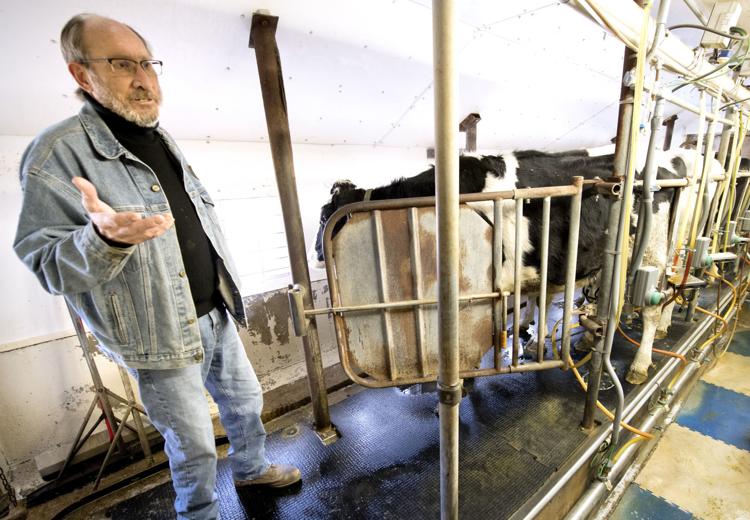 Johnson was a Republican for nearly 90 percent of his 20 years in the Iowa House and Senate. But in summer 2016 Johnson said his conscience wouldn't let him continue as a Republican, since the party was moving to nominate Donald Trump for the presidential race. Trump months later seized the win over Hillary Clinton.
Johnson's still receiving a cold shoulder from Republicans. He said other people have told him of their admiration for his stand in the era of Trump, who continues to churn controversial news cycle after controversial news cycle as he nears the midpoint of the presidential term.
Johnson continues to assert that Republicans need to wake up. Given the ongoing special counsel investigation into Trump campaign ties to Russia, Johnson said, "This country is headed for a constitutional crisis."
"The constitutional crisis would come if the president were to be indicted, if the president were to be implicated, in criminal activity," Johnson said.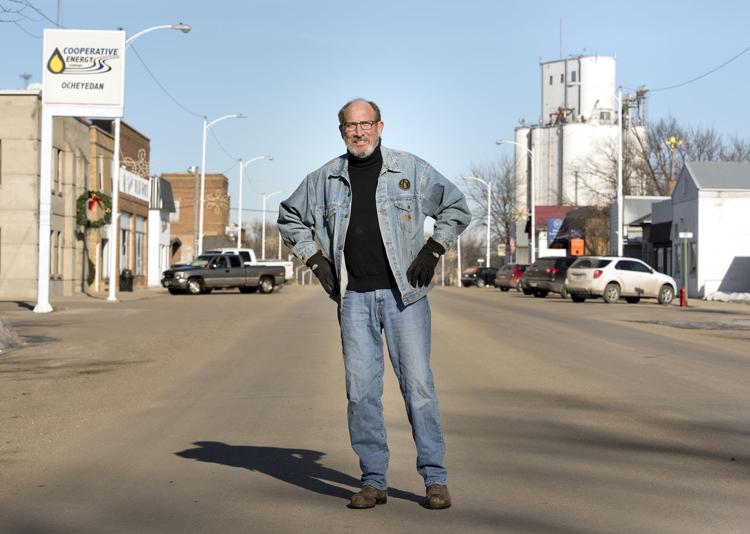 As his legislative career winds down, there was another tough transition for Johnson. Just before the holiday season, Johnson had the heartache of his mother, Mary Jean, dying on Dec. 17 in Iowa.
Johnson said his mother had lived away in Virginia for many years until earlier this year, so the good news was that "I probably saw her more since May than I had in the last 20 years."
Johnson is a native of West Branch in the eastern part of the state, which is the home of Herbert Hoover, the sole Iowan to serve as president. Johnson was the second oldest of 10 kids in his family. Growing up, Johnson said, he liked how the Republican Party stood for a strong national defense and equal treatment of all people.
As a legislator, Johnson has been a supporter of a strong state education system and for clean water initiatives. He's proud of his work in the Capitol and for constituents, saying it was a good legislative career. He was proud to be one of only 50 state senators in a state with 3.1 million people.
Johnson, 68, is a former newspaper publisher and reporter who most recently worked on a dairy farm in Osceola County. He served two terms in the Iowa House before winning his first Senate term in 2002. He beat the Democratic candidate again in 2006, and then ran unopposed in the next two general elections.
He planned to run for re-election in 2018, but in May veered as it became clear an election win was a longshot in District 1, which is comprised of Osceola, Lyon, Dickinson, Clay and Palo Alto counties.
Two years previously, Johnson quit the Republican Party.
"I will not stand silent if the party of Lincoln and the end of slavery buckles under the racial bias of a bigot," Johnson said in June 2016.
After changing his party registration to No Party, Johnson became the first independent to serve in the Senate since 1926. Republicans who controlled the Senate withdrew his committee assignments, leaving him with fewer duties than in prior years.
There was another case of a Republican state legislator in the Heartland leaving the party in December. Kansas state Sen. Barbara Bollier announced she was leaving the Republican Party and becoming a Democrat.
"Morally, the party is not going where my compass resides," Bollier said.
A Dec. 21 poll by The Associated Press-NORC Center for Public Affairs Research showed a majority of Americans say they believe Trump has tried to obstruct the investigation into his campaign's ties to Russia, though the public is divided on whether he should be removed from office if he's found to have stymied the probe.
Johnson said investigator Robert Mueller's team is "closing in so tightly on the West Wing. There is no doubt the president was directing these activities."
Johnson said he remains glad he made the principled decision to leave the Republican Party. He still can't believe how Republicans supported Trump in his campaign, after years of taking a high moral stance on processing through candidates.
"Donald Trump has a long list of broken marriages and affairs and going bankrupt in owning casinos…I am just so disappointed with the Christian Right, that they would support Trump. What matters to them? They are ignoring certain issues," Johnson said.
He's also concerned about how Trump has had a series of Cabinet members who undermine the federal departments they lead, plus how Johnson asserted Republicans have bought into the public criticism by the president of the Federal Bureau of Investigation.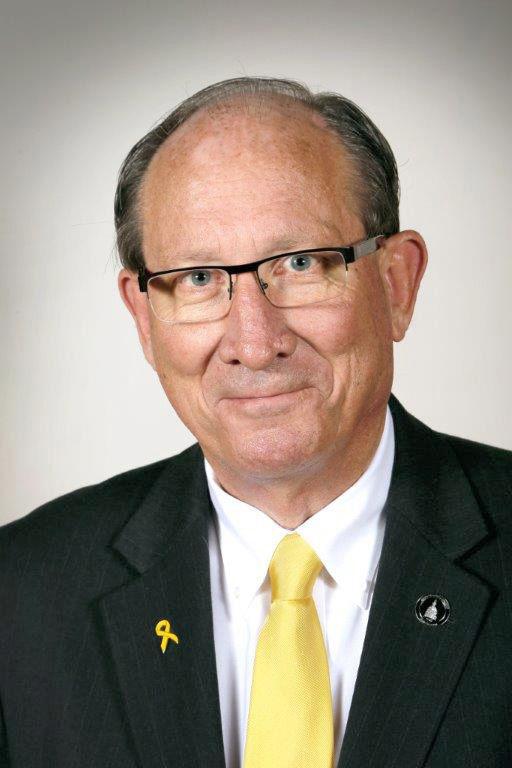 Johnson's father, Donald Johnson, unsuccessfully ran for Iowa governor as a Republican in 1968. Since leaving the party, Johnson said he has heard from two former chiefs of staff to Republican governors, who voiced support of his public dissents of the party of Trump.
 According to Johnson, "One said my Dad would have been proud of me for standing up to Trump."