SOUTH SIOUX CITY | From the street, the building taking shape next to South Sioux City's Community Orchard looks like many others.
Even up close, the untrained eye might not notice too many differences.
But if you tried to find another like it in Nebraska, you couldn't.
The building, which will primarily be used for storage for materials and equipment at the orchard, is one of two designed by University of Nebraska-Lincoln architecture students that uses Cross Laminated Timber, or CLT, a heavy timber product that's a lighter alternative to concrete or iron to build floors, ceilings and walls.
"We're extremely proud to be introducing this technology to Nebraska," said Jason Griffiths, an assistant professor of architecture at UNL, who brought 10 of his students to South Sioux City Thursday to check out the building, located just east of the orchard on East 17th Street.
Griffiths said CLT hearkens back to the days of heavy timber structures such as log cabins. It's becoming popular in the northern United States and in Canada.
When South Sioux City officials contacted UNL to see if students would be interested in designing the building at the orchard, Griffiths thought the new technology would be a good fit here.
"It's very clear to me that the city of South Sioux City takes an interest in innovations in architecture," he said.
South Sioux City parks director Gene Maffit said he had considered a log cabin for the orchard storage building, but a district forester suggested they contact UNL's architecture department to see if they'd be interested in designing the building. Griffiths agreed, and his students developed a number of designs that they presented to the city to choose from.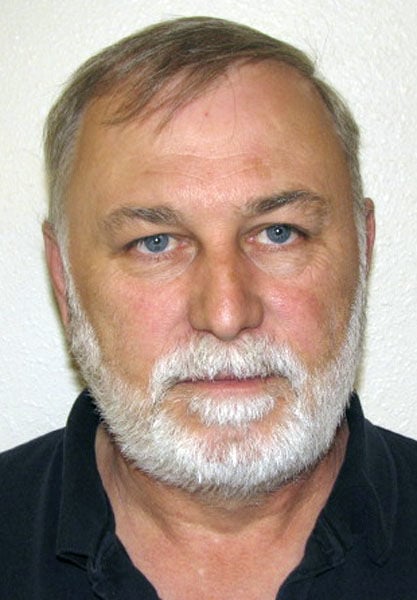 Maffit said the use of CLT was an interesting choice.
"I had heard of it, but never actually seen it before," he said. "It's pretty neat. It's impressive."
CLT lumber is made from layers of wood placed in opposite directions that are glued and pressed together. The CLT comes to a job site in sheets and pieces already cut to size, so workers only have to lift the pieces in place with a crane and screw them together.
"It's incredibly fast to construct," Griffiths said.
Construction started on the building on Tuesday. By Thursday, it was mostly finished. Siding made from ash trees South Sioux City workers cut down earlier this year will be added in a few weeks.
"This kind of engineering I believe is going to move the construction industry forward," said Eric Engler, a graduate architecture student from Beatrice, Nebraska, who helped design the building and another CLT building being built in Ogallala, Nebraska. "It's cool how this building is put in a place for the public to use."
Randy Voss of R&S Contracting in South Sioux City was contracted by UNL to build the structure. Having never used CLT before, Voss was impressed with it.
"It went together quicker than I thought it would," he said.
Voss said he could see the technology catch on.
"I think it'll take off," he said.