WINNEBAGO, Neb. | Winnebago Tribal Chairman Frank White has announced the tribe's opposition to the participation of the Dakota County Sheriff's Office in a federal immigration enforcement program. 
White has joined others in voicing reservations about the county's participation in the federal 287(g) program, which will deputize jailers to enforce U.S. immigration laws, because they believe it could lead to increased racial profiling, including against Native Americans.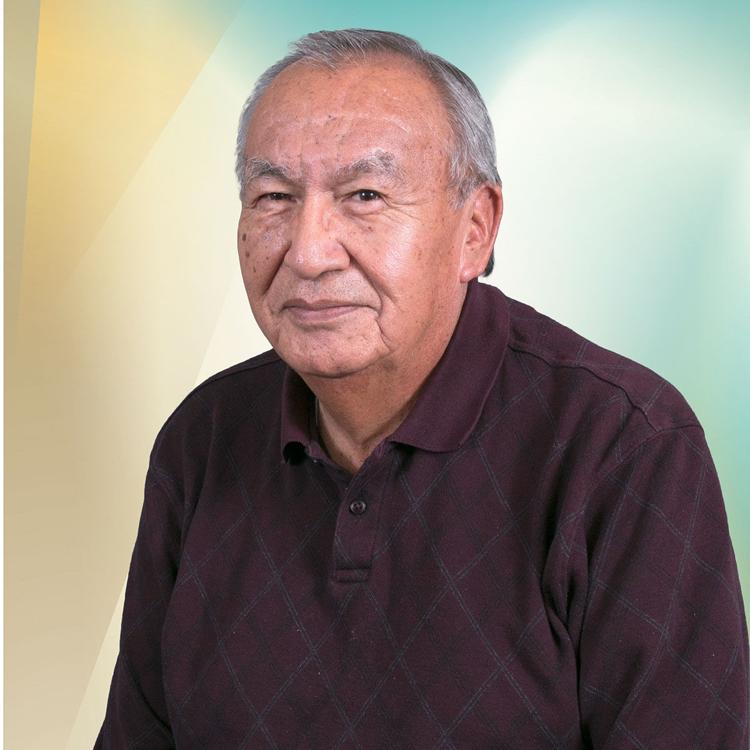 "Implementation of the Section 287(g) program in this community is unnecessary and has the potential to victimize people of color, damage the fragile public trust between the Tribe/tribal members and your agency, and erode the safety and security of all those who live in or travel to Dakota County," White wrote in a letter submitted to Sheriff Chris Kleinberg last week. 
Kleinberg, reached by phone Tuesday evening, said he had yet to see White's letter. But he said he believes statistics on racial profiling for the county, collected by the state of Nebraska each year, speak for themselves. 
"The facts show that that's not true," he said. "That's just something that's a talking point that's constantly put out there." 
White said the rate of incarceration for American Indians is seven times greater than the rate for Caucasians, which he attributes in part to existing racial profiling. 
"Winnebago Tribal members report that they routinely face racial profiling by law enforcement in Dakota County and other parts of the State," he wrote.
White said the Section 287(g) program targets immigrants from Spanish-speaking countries, and that those populations "bear an obvious physical resemblance to American Indians."  
He added that some jurisdictions have terminated their programs because they are too expensive and funnel resources away from protecting the public and combating major crimes. 
Kleinberg said there should not be an additional cost to his agency, and he believes the result will save taxpayer dollars as some inmates as transferred out of the jail. 
"We're flat broke in Dakota County," he said. "If there's any extra cost at all, there's no way I can do this."
The Dakota County Sheriff's Office was the first agency in Nebraska to apply for the federal program, which authorizes U.S. Immigration and Customs Enforcement, or ICE, to enter into agreements with state and local law enforcement agencies to allow officers to perform immigration law enforcement functions after the officers complete specialized training.
Dakota County officially entered into an agreement in late January with the government and is preparing to send jailers to training later this year, Kleinberg said. The federal government covers the cost of training. 
According to the ICE website, there are existing 287(g) agreements with 75 law enforcement agencies in 20 states. The Dakota County Sheriff's Office is the first Nebraska agency to participate in the program. At the moment there are no other participating agencies in Nebraska, Iowa, or South Dakota.
Many Winnebago tribal members live in Dakota County and the tribe's reservation is located in neighboring Thurston County.
Dakota County's move also has been opposed by civil rights organizations including the American Civil Liberties Union of Nebraska, Justice for our Neighbors - Nebraska, Nebraska Appleseed and local Latino advocacy agency Unity in Action, which last month submitted 600 signatures in opposition to the sheriff office's involvement.