SIOUX CITY  | Democratic and Republican activists in Iowa gather Monday night in a series of precinct caucuses to discuss principles, pick delegates and set the course to the important mid-term elections in November.
Statewide and county leaders in both parties are encouraging turnout for the every-other-year meetings. The caucuses, however, will undoubtedly draw a fraction of the caucus participants -- and media attention -- than during presidential election years. In the first test of the nominating season, caucus-goers state their preference for president.
On Monday night, party leaders in Woodbury County expect strong turnout by Democrats and less so for Republicans, largely due to strong  Democratic dissatisfaction with Republicans who control the Iowa governor's mansion and both state legislative chambers, as well as both houses of Congress and the White House.
Both parties are ramping up for contested races for Iowa's four congressional districts, state legislative seats. Additionally, Gov. Kim Reynolds, a Republican who took over after former Gov. Terry Branstad resigned last year, will be seeking her own first term. A large field of Democrats are seeking their party's nomination for governor.
Gubernatorial candidates are helping to drive party activists to attend one of 1,682 caucuses statewide. 
In Woodbury County, Democrats will meet in more precinct sites than in 2014, while Republicans will meet in less than they did four years ago. But Republicans will still have more caucus sites than Democrats on Monday.
Republicans will meet at nine precincts, compared to 17 in 2014. The sites include North Middle School and East Middle School in Sioux City, and seven smaller cities.
Democrats will meet at five sites, which includes all three Sioux City public high schools, Moville and Sergeant Bluff. That compares to one precinct in 2014, when only 70 people showed up.
Woodbury County Democratic Party Chairman Jeremy Dumkrieger said there are more caucus sites this time because people are more likely to participate when they have opportunities closer to where they live. He attributed the projected higher turnout to energized Democrats.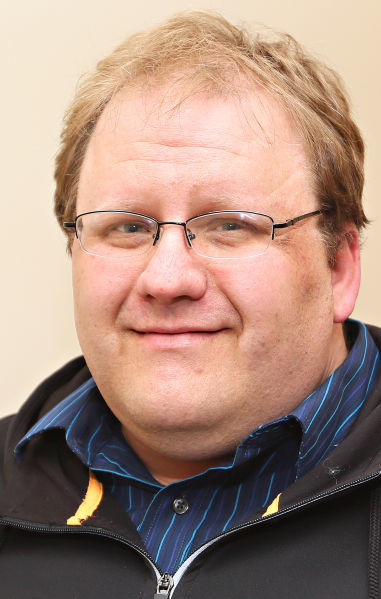 "People are engaged and we want to pair that activism with local precinct leaders who will funnel their energy into progressive change," he said.
Dumkrieger predicted the issues discussed Monday by Democrats will arise from "the damaging" legislative 2017 year when Republicans controlled all aspects of state government.
"Folks are worried about many issues, but the forefront will include the funding of public education, Medicaid cuts, wage stagnation and appropriate paths to citizenship," Dumkrieger said.
Woodbury County Republican Party Chairman Kevin Alons said he does "not expect high Republican caucus attendance, but I attribute this more to satisfaction with the current (President Donald Trump) administration and focus on conservative issues important to Iowans, and less to a lack of voter enthusiasm."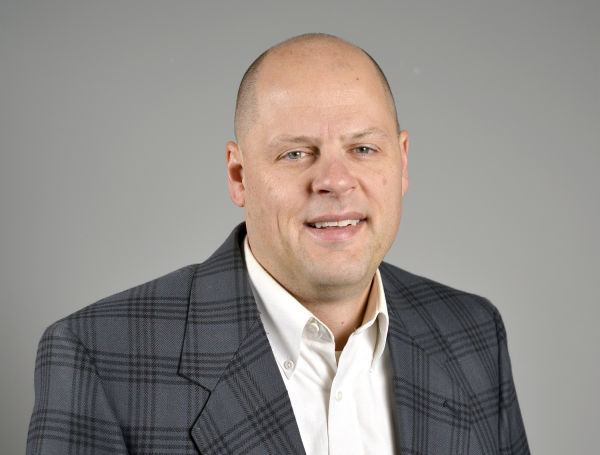 Alons said there isn't a big incentive for Republicans to turn out for caucuses this year, because there are "no serious primaries" for Republican seeking nomination for the November ballot. Reynolds will face opposition in the GOP primary from former Cedar Rapids Mayor Ron Corbett.
Looking ahead a few months, Alons said, "I see an energized GOP base that will continue to cast their conservative vote this coming fall.""
The caucuses start at 7 p.m., with participants formulating party platforms and issue positions, and electing precinct leaders and delegates to county conventions. Some will go on to represent at district and state conventions and serve on the state central committees.
In Woodbury County, there are 19,733 registered Republicans and 17,126 Democrats, as of Feb. 1. Statewide, there were 639,635 active Republican voter registrations and 591,820 registered as Democrats, as of that date. That compares to the January 2014 number of 616,762 Republicans and 615,428 Democrats, the last time off-year caucuses were held.
The Democratic Woodbury County conventions will be March 24, and Republican Woodbury County conventions will be March 10. Both parties will hold district conventions on April 28.