SIOUX CITY | News of the latest plan by the Iowa legislature to ban automated traffic enforcement hasn't kept Sioux City's pair of Interstate 29 speed cameras from nabbing an average of 56 lead-footed drivers per day. 
Or each of its half-dozen cameras at city intersections from cracking down on an average of 95 red-light runners per month. 
A pair of bills working their way through the Iowa House and Senate would, starting July 1, void city ordinances that allow automated traffic cameras and order their removal. It's the latest of a long line of attempts by the state to ban or regulate Iowa cities' traffic camera use over the past several years. 
The push comes as revenue from the automated cameras is trending downward in Sioux City, partially due to decreases in the charge for fines over the past four years and the elimination of four of the city's red-light cameras. The latter move was partially tied to an ongoing dispute with the Iowa Department of Transportation over cameras installed on roads controlled by the state.
As various bills have surfaced and sputtered at the state legislature over the past few years, Sioux City officials have braced for an oncoming change.
Mayor Bob Scott said he's resigned to the Legislature doing what it will do, but he said it's the city's view that the cameras are a valuable tool to assist with safety.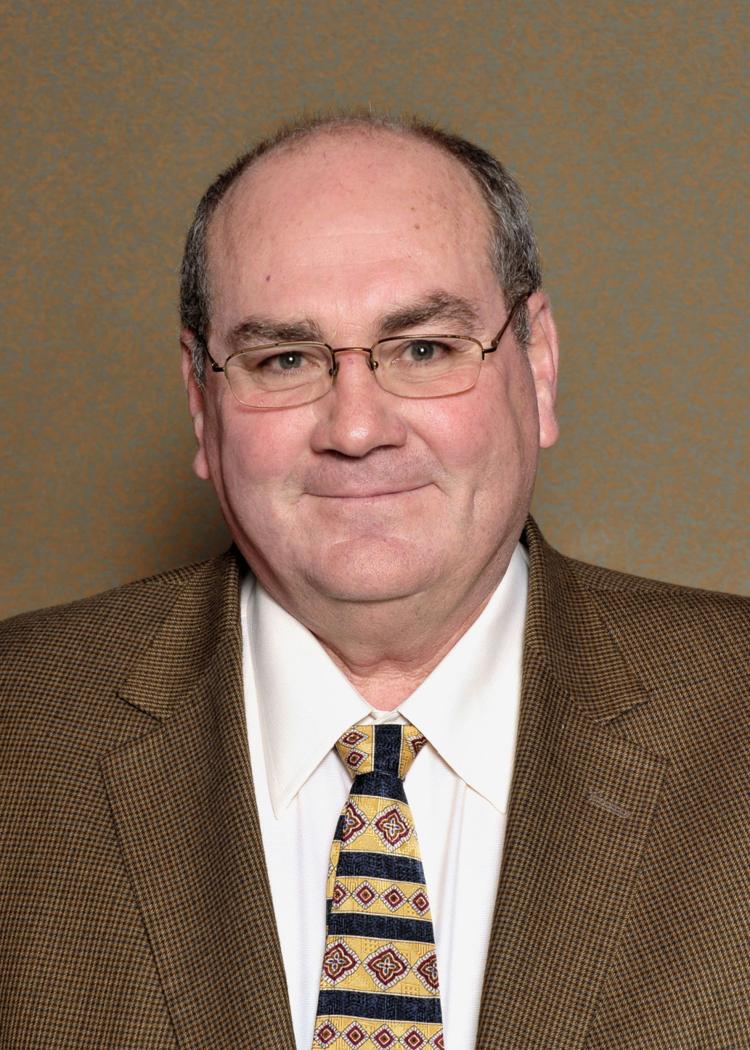 "I think they're good, and I think they are sound for public safety," he said. "I don't think people can appreciate that (police officers) should be out there in 75, 80 mph traffic trying to write tickets."
Opponents of the cameras say they violate Iowans' constitutional rights while emphasizing revenue -- often at the expense of out-of-state drivers -- under the guise of safety. Proponents say eliminating the cameras could create new risks for law enforcement in areas such as the I-29 construction zone and that eliminating them at the state level infringes on cities' home rule. 
Local police and leaders maintain the cameras aren't a money grab but a safety tool. They say they have brought down speeds on I-29, which has long been under a massive reconstruction project that has made lanes tight to navigate.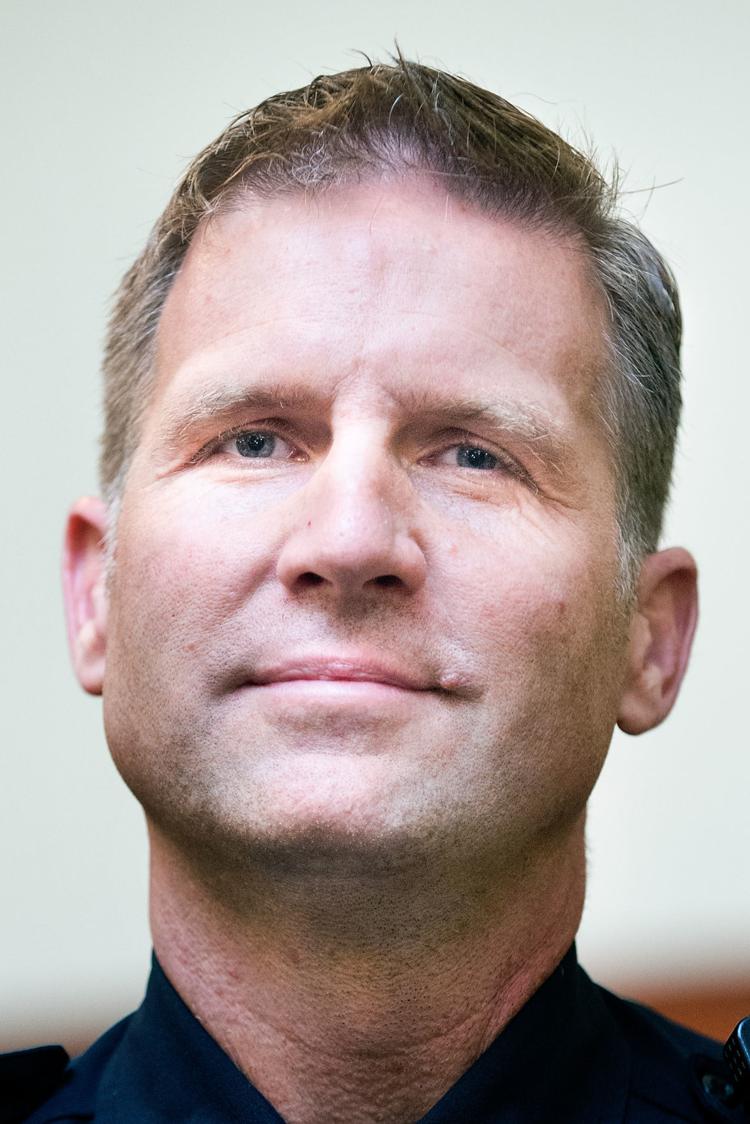 "We have proven just through our speed studies that with their presence, they are reducing speeds on the interstate. They are impacting accident rates at intersections," Sioux City Police Chief Rex Mueller said. "So it's hard for me to argue with the effect that we know that they have."
But leaders also don't deny the impact the revenue has had. In their first eight years, the cameras raked in nearly $18 million for the city, which it has put toward a host of public safety and streets projects. 
Camera ticket revenue is this year helping pay startup costs for the city's brand-new Emergency Medical Services Division, which started up Jan. 1 and could require a subsidy of as much as $1 million by the end of the current fiscal year. 
In next year's budget, the city is planning to use more than $200,000 in anticipated red-light camera revenue for fire response equipment and other public safety costs. 
The city doesn't often program much of the anticipated revenue into its budgets on the front-end. City Finance Director Donna Forker said she typically uses the funds as they come in to reduce borrowing for city projects. 
"Our main focus is either roads or public safety," she said. "We have tried very hard to stay with public safety."
Sioux City currently operates six red-light cameras at intersections throughout the city. The cameras only ticket motorists who run red lights…
The fate of Sioux City's cameras is now tied to a lawsuit over a similar DOT order to remove cameras in Des Moines, Cedar Rapids and Muscatine. That case is awaiting a ruling from the Iowa Supreme Court.
Sioux City's speed cameras ticket drivers who exceed the speed limit by 11 mph or more. Fines start at $100 and increase for higher speeds. Fines for red-light violations also cost $100. A cut of the fines goes to Redflex Traffic Systems Inc., the out-of-state contractor that owns and maintains the cameras. 
Traffic violations arising from the cameras are municipal civil penalties, meaning that unlike actually being pulled over by a police officer, they are not criminal penalties and don't appear on driving records.
The fines were reduced a few years ago. The $195 fine for running a red light was lowered to $100 in 2014. The $168 fine for speeding 11 mph over the speed limit was reduced to $100 in 2016. 
The lower fines, combined with fewer cameras, has led to a sharp drop in revenue for the city. After peaking at $5 million in fiscal 2013, the annual revenue dipped as low as $955,689 in 2015. The receipts bounced back to $2.9 million in 2016 before dropping to $1.5 million for the budget year ended June 30.
From mid-2009 through fiscal 2017, the city received nearly $18 million in combined red-light camera and speed camera revenue.
The city is anticipating to leverage $1.44 million in the current fiscal year. Up to $1 million from the I-29 cameras is earmarked for the city's brand-new Emergency Medical Services Division. The city's Fire Rescue Department took over 911 ambulance calls on Jan. 1 after the previous private operator, Siouxland Paramedics, discontinued the service.
Other traffic camera money is going toward public safety operating costs, medical expenses and fire rescue equipment. 
Major uses for the funding over past years have included:
--$2 million to replace radios for police and fire rescue personnel.
--$1.13 million for road maintenance projects.
--$962,217 for repairs at the downtown Police/Fire Headquarters.
--$947,706 for public safety medical costs.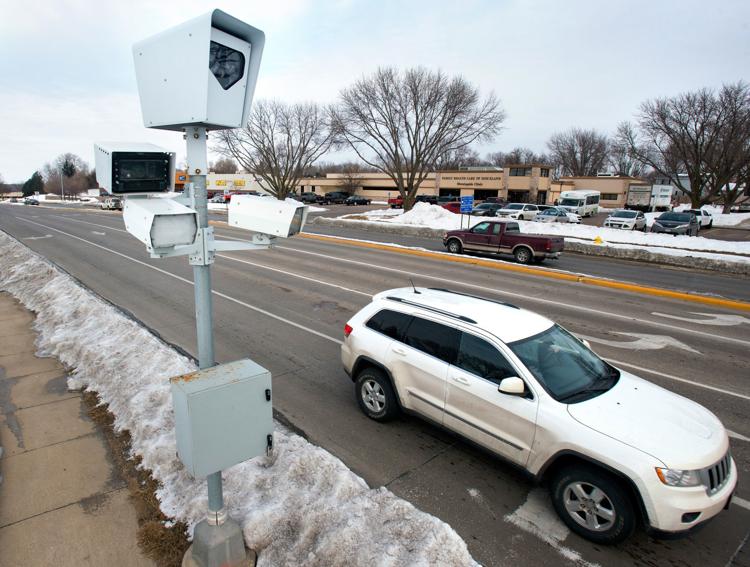 A 2010 speed study on I-29 prior to the cameras' installation found 38.2 percent of vehicles were traveling more than 11 mph over the speed limit. Since the cameras were installed, the number of vehicles traveling 11 mph or more above the speed limit has never exceeded 1 percent, according to the city data. 
While thousands of vehicles running red lights or gunning too fast on the interstate receive citations each year, the number of those citations has generally trended downward over the past few years, or at least stayed generally the same. 
In 2017, the I-29 speed cameras nabbed 20,442 people traveling 11 mph or more over the speed limit, or about .35 percent of the 5.7 million vehicles that passed the machines. That number was about average for the past three years and down from the peak .85 percent in 2012. 
The city's six red-light cameras ticketed 6,906 vehicles in 2017, the lowest number since the cameras were installed in 2010. That's partially because the city has reduced the number of red-light cameras from 10 to six, most recently shutting off the camera at Outer Drive and Lewis Boulevard in 2016.
But the average monthly violations per camera are also trending slightly lower. There was an average of 95 per camera per month in 2017, down from 134 in 2010, the first year the cameras were in use. 
Red-light cameras currently monitor the following intersections: 
--Fifth and Court streets, eastbound traffic.
--Cheyenne Boulevard and Outer Drive, southbound traffic.
--Gordon Drive and South Fairmount Street, westbound traffic.
--Gordon Drive and South Palmetto, westbound traffic.
--Sergeant Road and South Lakeport Street, eastbound traffic.
--Singing Hills and South Lewis boulevards, westbound traffic.
Traffic enforcement camera citations
2010: 13,464
2011: 21,278*
2012: 59,661
2013: 48,724
2014: 18,556
2015: 32,783
2016: 31,498
2017: 27,348
Note: Combined speed and red-light cameras, by calendar year.
*Speed cameras went into operation May 2011
Source: Sioux City Police Department
Where is the money going?
Public safety operating costs: $6,511,398
Carryover to the next year's Public Safety budget: $2,508,560
Police/fire radio replacement: $2,055,154
Road maintenance: $1,131,659
Fire Station No. 4: $1,097,583
EMS Division startup: $1 million
Police/Fire Headquarters repairs: $962,217
Public safety medical costs: $947,706
By the numbers
$17,952,664: Amount of revenue received by the city in the first 8 years of automated traffic enforcement cameras.
2: Number of mobile speed cameras situated along Interstate 29.
6: Number of remaining red-light cameras in use at various intersections.
$100: Fine for running a red light or speeding.
Get Government & Politics updates in your inbox!
Stay up-to-date on the latest in local and national government and political topics with our newsletter.